SIC TO BREAK GROUND ON TRAINING CENTER IN CARMI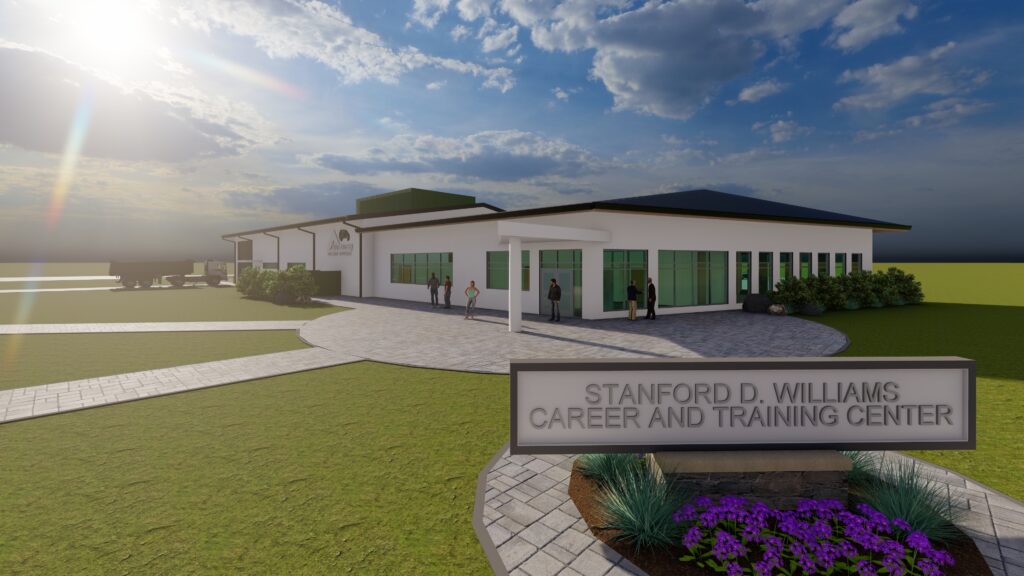 The long-awaited career and technical education center at Southeastern Illinois College in Carmi will break ground during a ceremony to be held Tuesday, April 19, at 10 a.m.
The new Stanford D. Williams Career & Training Center will be the regional hub for career and workforce educational needs in the northern region of SIC's district. It will initially include training for welding, commercial driver's license (CDL), and auto/diesel programs, as well as introductory trades education.
The college anticipates two phases of the construction will be substantially completed near December 2023. State and local funds will be combined with a generous donation by Stan Williams to bring this center to fruition.
The public is welcome to attend the ceremony, which will be held at the David L. Stanley White County Center, located at 1700 College Ave. in Carmi. Refreshments will follow the ceremony.
Southeastern Illinois College was founded in 1960 and offers more than 50 degree and certificate programs. At $106 per credit hour, SIC boasts one of the lowest tuition rates in the region. Over 70% of students receive some form of financial aid or scholarships. SIC serves 4,000 full or part-time students per year, includes locations in Harrisburg and Carmi, and employs approximately 140 full- and part-time employees. For more information, visit www.sic.edu.
###