SIC ALUMNI REAGAN LEES IS GOLDEN APPLE SCHOLAR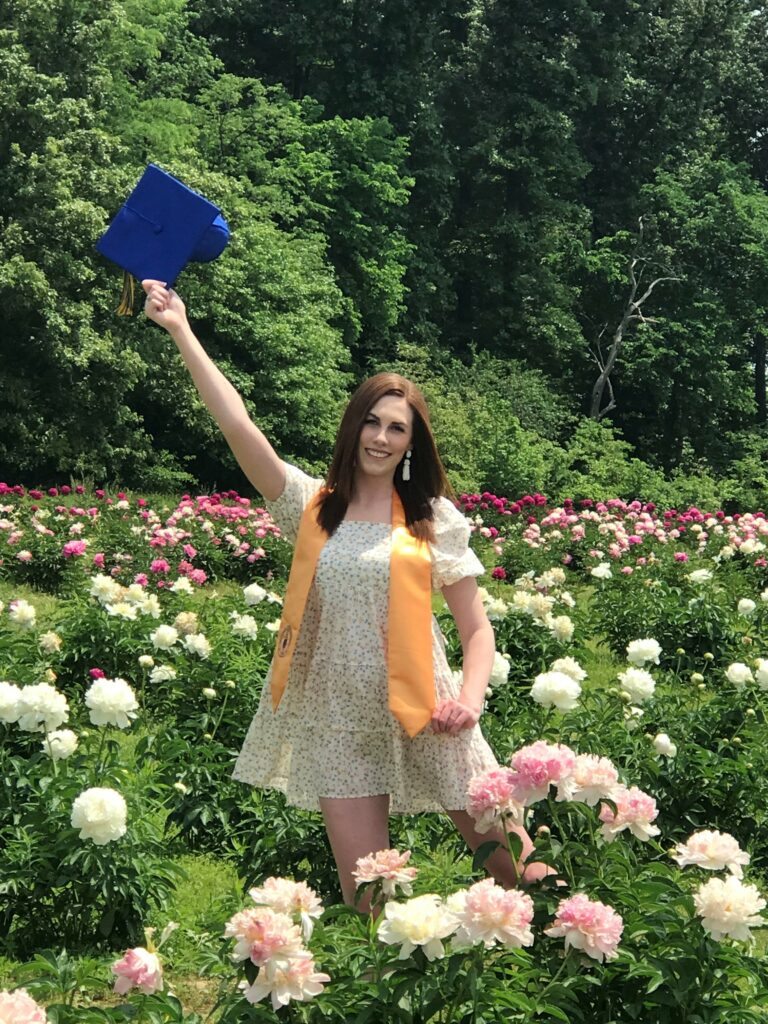 With nearly 2,000 unfilled teaching positions in Illinois and 3,400 schools-of-need in the state (according to goldenappple.org), The Golden Apple Foundation, a not-for-profit organization based in Chicago, invests in future teachers to staunch the shortage.
According to their website, the Golden Apple Scholars of Illinois program is a teacher preparation and tuition assistance program for students "who have the determination and drive to be highly effective teachers in Illinois schools-of-need."
Reagan Lees of Marion is one of this year's recipients of the highly competitive Golden Apple Scholar Award, and will receive up to $5,000 per year to attend a university as an education major. Additionally, she will receive extensive classroom teaching experience, academic and social-emotional support, job placement assistance, and mentoring from Golden Apple award-winning teaching faculty.
Lees graduated with honors from Southeastern Illinois College May 14, and will enter Southern Illinois University Carbondale this fall to pursue a career in early childhood education. She hopes to teach first grade.
At SIC, she was the vice president of Phi Theta Kappa, vice president of Circle K (collegiate Kiwanis), president of student government, and a student worker for the enrollment services department. She was also named to the Phi Theta Kappa All-Illinois Academic Team this year.
"Being a recipient of the Golden Apple is a once in a lifetime opportunity," said Lees. "Through Golden Apple, I will participate in a multi-week summer residential internship. Not only will this internship allow me to expand my teaching skills, but it will also help me build upon my cultural awareness and understand the impact a teacher has in their student's lives.  I cannot wait to reach one step closer to becoming the best teacher I can in a school-of-need!"
In order to qualify as a Golden Apple Scholar, Lees was required to agree to teach on a full-time basis, for at least five years at a nonprofit Illinois public, private or parochial preschool or an Illinois public elementary or secondary school considered a school of need.
"Reagan is such a deserving recipient of this award," said Kyla Burford, Interim Dean of Student Services. "She is a hard-working, kind, and patient individual who will be a true asset in the field of teaching. We are going to miss her dearly at SIC, but have full confidence she will succeed in all future educational endeavors."
Lees is excited for this next step in her education but reflects on her time at her community college.
"I loved every minute of attending SIC. As my time at SIC has come to an end, it is very bittersweet. I am looking forward to my next adventure, but I will always cherish the memories and friendships that I have built on campus with both students and instructors," said Lees.
Her message to current and incoming SIC students is this: "I greatly recommend that you become active on campus. Don't be afraid to join clubs and get out of your comfort zone. You definitely won't regret it!"
Fall registration is underway at SIC. Classes begin Aug. 15. To make an appointment with an advisor, email advising@sic.edu or call 618-252-5400, ext. 4130.
###