Vienna basketball standout signs with SIC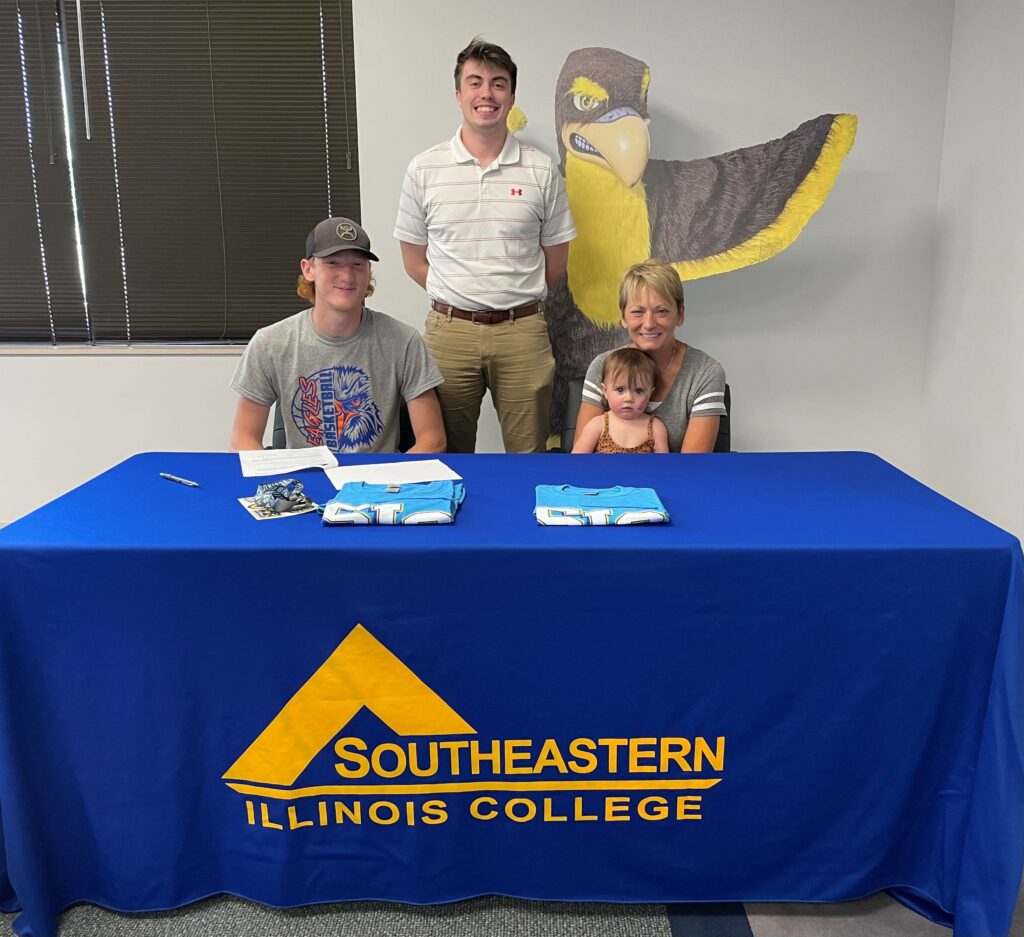 Skylar Blankenship of Vienna has signed his intent to play basketball for the Southeastern Illinois College Falcons this winter.
Blankenship, a 6-foot-6 inch forward, averaged 12.7 points per game for the 23-10 Vienna Eagles in his final high school season. He was also named to the Black Diamond West All-Conference 1st team.
"Skylar is a great addition to our team. Finding a talent like him who is close to our campus, has experience winning, and is bought in to his development as a student and as an athlete is always great." said SIC Head Men's Basketball Coach Sam Swinford. "His athleticism stands out and we believe that his best basketball is still to come."
###