Forensic Falcons Win at Moraine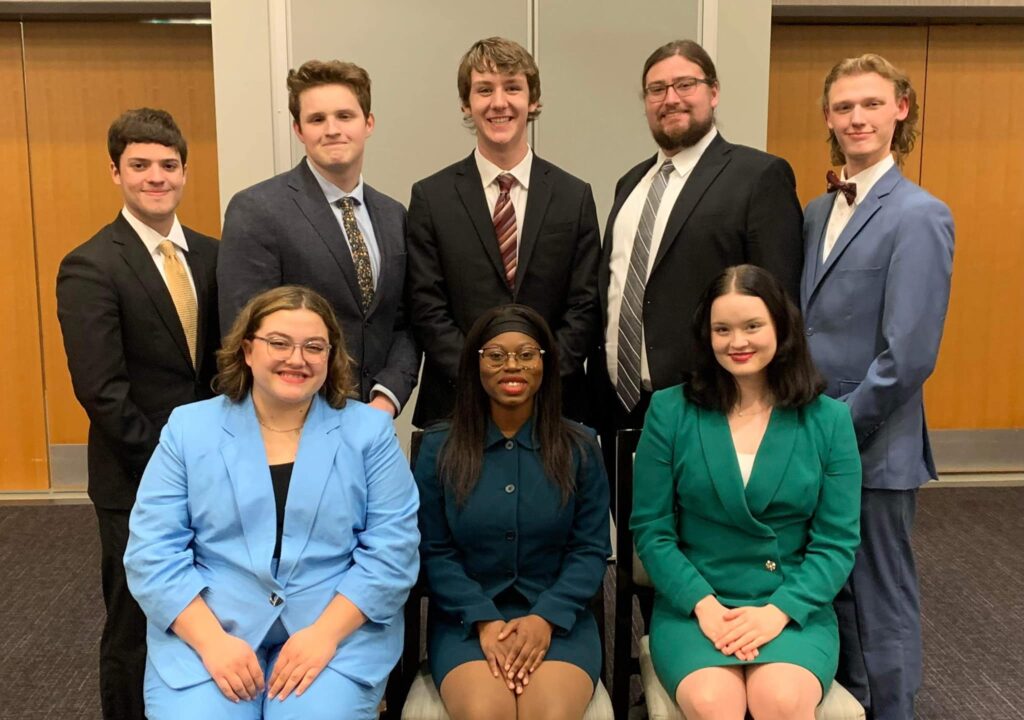 The Southeastern Illinois College Forensic Falcons were named team champions this weekend at the Moraine Valley Applequist Speech Tournament in Palos Hills, Illinois. The Falcons earned top school honors and several individual awards at the event, which featured entries in public address, interpretation, and limited preparation. Seventeen schools competed at Moraine.
Sophomore Omari Jackson was one of three competitors returning to the team after a middle-division win at last year's national tournament. She notes, "It was so fun to get back in the groove of in-person tournaments. The team did an amazing job, and I'm incredibly proud of everyone!"
Coach Rachel Parish agrees. She explains, "I was proud to see our team not only win against other community colleges in the state, but also place higher than several universities from Illinois, Wisconsin, and Missouri."
Each competition builds to the 2023 Phi Rho Pi National Tournament in Bethesda Maryland.  The team is coached by Jenny Billman, Paul Cummins, and Rachel Parish.
Individual results from the tournament are as follows.
Omari Jackson, Mt. Vernon: 1st in open prose; 2nd in open poetry; 2nd in novice persuasion; 3rd in individual sweepstakes.
Neva Wasson, Harrisburg: 1st in open dramatic interpretation; 3rd in open speech to entertain; 4th in open poetry.
Noah DeVous, Harrisburg: 3rd in open informative; 4th in open impromptu; 7th in open extemporaneous speaking.
Ethan Bordoy, Harrisburg: 1st in novice speech to entertain; 2nd in novice dramatic interpretation.
Connor Fauset, Benton: 1st in novice dramatic interpretation; 2nd in novice prose.
Layton Glover, Equality: 2nd in open informative; 3rd in novice impromptu.
Trey Murphy, Benton: 4th in open program oral interpretation.
Kylie Arnold, Golconda: 4th in open informative.