Phelps signs with SIC Volleyball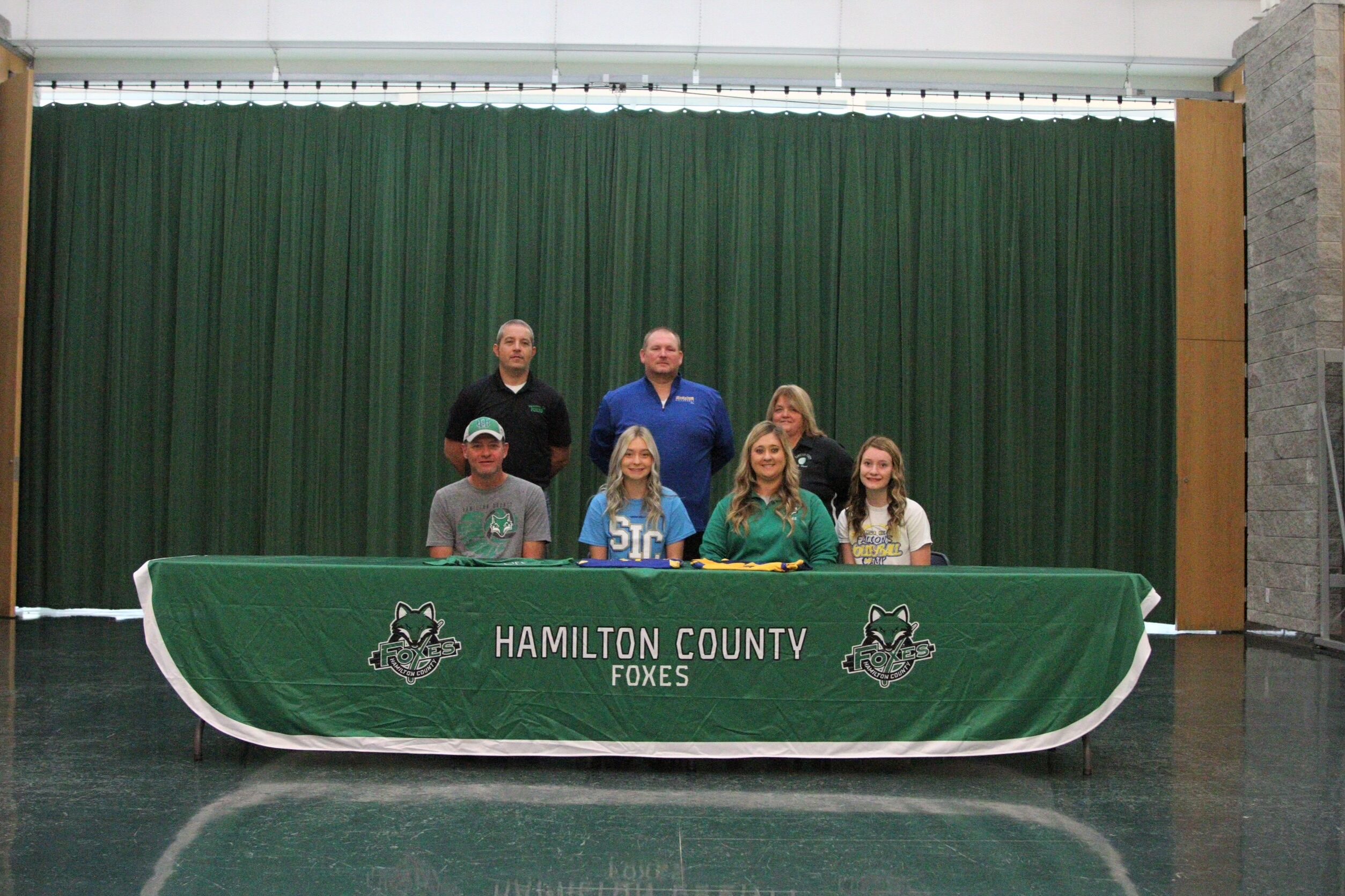 HARRISBURG, Ill. (November 4th, 2022) – Southeastern Illinois College Volleyball Head Coach Jon Watts has announced the addition of Hamilton County High School setter Chayli Phelps to the 2023 Volleyball recruiting class.
"Chayli is a great addition to our Falcon Volleyball team. As a setter she will make an immediate impact with our offensive system," said Coach Watts regarding the second signing of his third recruiting class.
"She has started for a great high school team at Hamilton County for the past two seasons and plays for a great club volleyball program. I am looking forward to seeing her on the court at SIC next fall." Watts added.
In addition to being a two-year varsity starter, Phelps has helped lead the Lady Foxes to back to back 26 win seasons and a regional championship in 2021. During her senior season, she led the Lady Foxes in assists and was named to the All-Tournament teams at the 43rd Annual Southern Illinois Preview Volleyball Tournament in Carbondale along with the Marion Invitational Tournament.
The Falcons compete in the very competitive Great Rivers Athletic Conference as a part of the National Junior College Athletic Association. To be considered for the team, visit www.sic.edu/recruitme and fill out the brief form or contact Coach Watts at Jon.Watts@sic.edu or 618-922-4102. Scholarships may be available to those who qualify.