Falcons pick up home win over Lincoln Land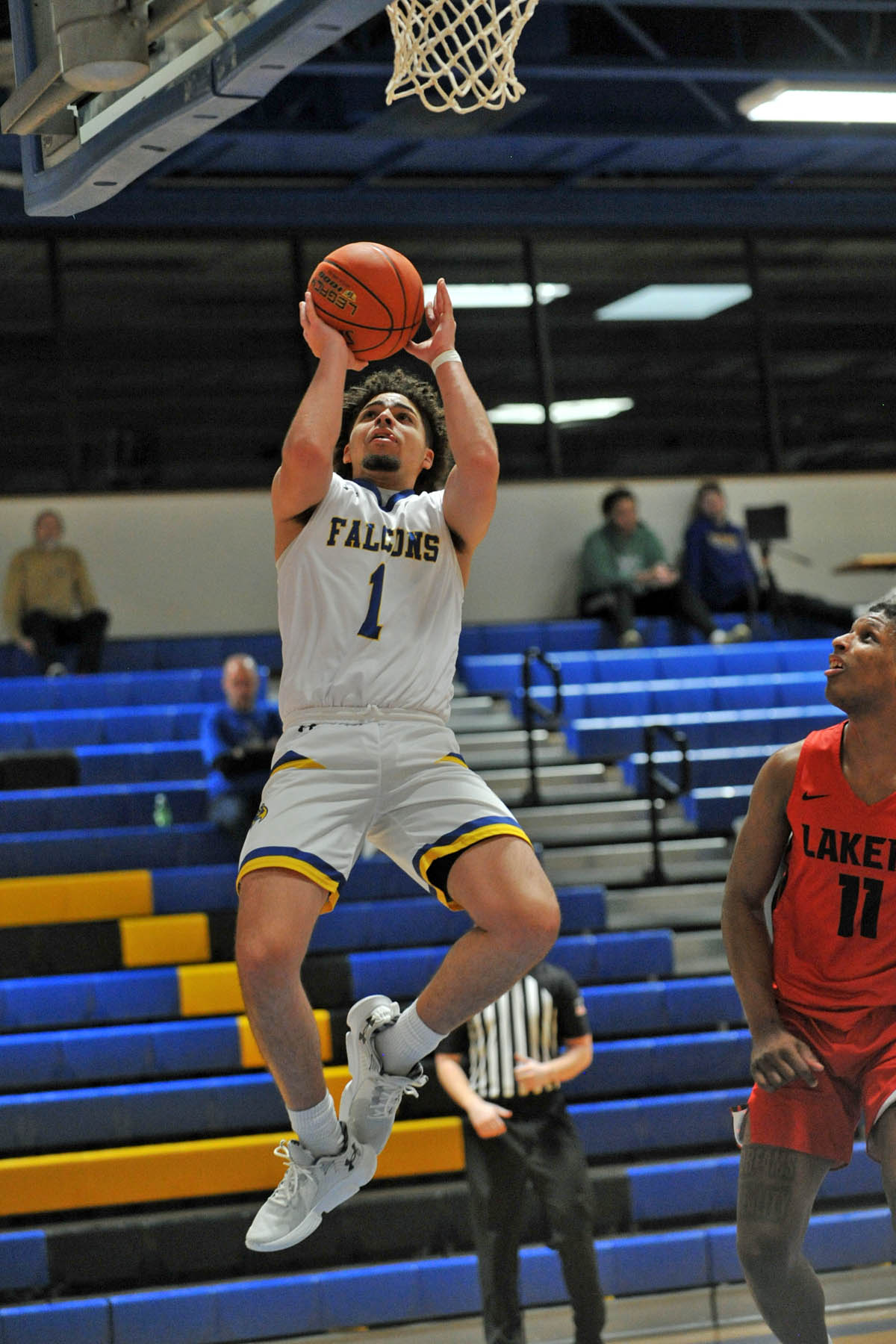 FOR IMMEDIATE RELEASE 
Falcons pick up home win over Lincoln Land
HARRISBURG, Ill. (January 18th, 2023) — The Southeastern Illinois College men's basketball team picked up a huge home win, 75-70, over Lincoln Land Community College Wednesday night at Deaton Gymnasium in Harrisburg.
The game was close throughout. After trailing by as much as six in the first half, SIC rallied to take a 32-30 lead into halftime. After the two teams traded baskets to start the second half, the Falcons took the lead at the 15:00 mark and never gave it back thanks to clutch shooting, unselfish passing, tremendous rebounding and poise against the Loggers' pressure.
Sophomore Noah Curry (Henderson, Ky.) hit 5-of-8 3-pointers and finished with a team-high 22 points to pace the Falcons. Sophomore Amir Spann (Mt. Vernon) added 13 and sophomores Jermarco Burse (Annapolis, Mo.) and Bryce Simpson (St. Louis) both finished with double-doubles. Burse had 10 points and 12 rebounds while Simpson had a big night with 10 points and 17 boards.
The win was a total team effort throughout as everyone who played contributed. Other notable performances included Amari Wales (Owensboro, Ky.) who pumped in 14 points, including 7-of-8 free throws down the stretch and Brandon Anthony (Herrin) who had six points and dished out a game-high eight assists.
The win is the second in a row for SIC, which also took care of Oakland City, 115-102, Sunday afternoon at home. Anthony had 31, Wales had 25, Spann scored 13, Curry added 12, Eli Mackey (Morganfield, Ky.) chipped in nine, Kaleb Ramer (Golconda) tallied seven, Ben Carroll (Bowling Green, Ky.) and Burse both had six, Jake Vaughn (Hardin County) put in two and Devin Rankin (Carmi) added three rebounds and two assists.
"We are starting to come together and play some of our best basketball of the season," second-year head coach Sam Swinford said. "I'm really proud of our guys. These recent results are a testament to how hard they work each and every day."
The Falcons' next home game is Feb. 2 against rival West Kentucky Technical and Community College of Paducah.
###