SIC and National Wild Turkey Federation to Host Weekend for Women Sept. 28-30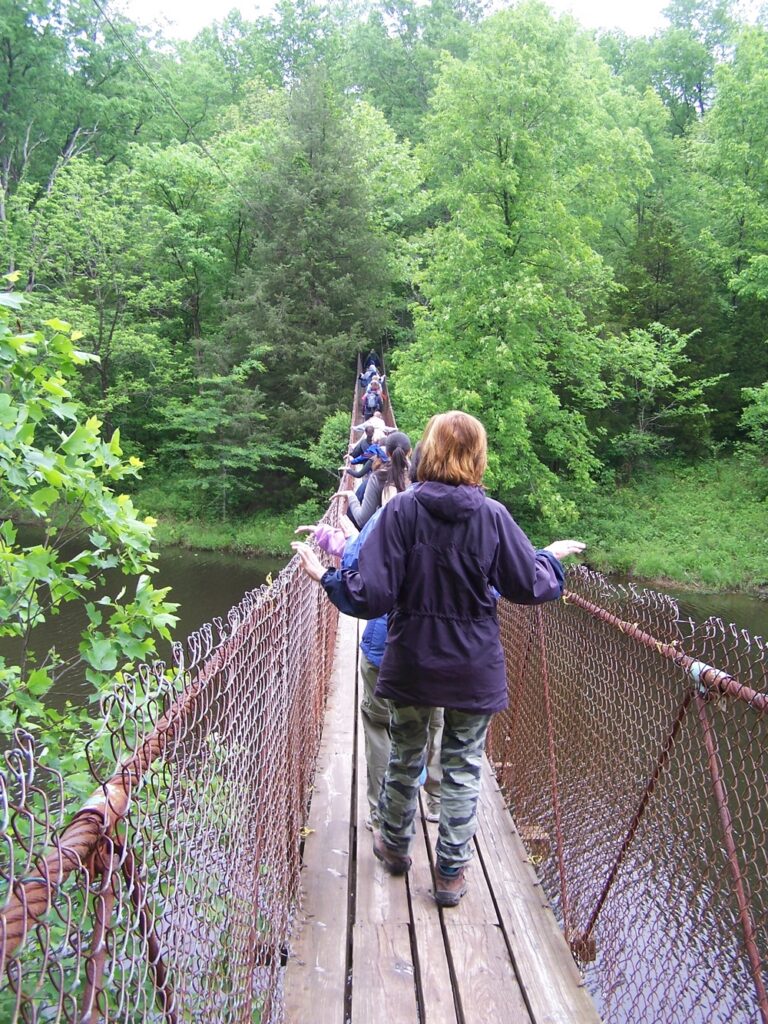 Women will be the target audience for a full slate of outdoor activities planned for the last weekend in September at Camp Ondessonk in Ozark, Ill. The goal of event organizers is to encourage women of all ages to take advantage of a variety of recreational and educational opportunities available throughout the year.
"Our goal is to help everyone engage in and enjoy the wide variety of outdoor opportunities throughout the region," said Dan King, Southeastern Illinois College's outdoor recreation program coordinator. "This event provides a remarkable opportunity for women of all ages to relax, form long-lasting friendships, and experience the benefits of outdoor recreation opportunities."
During the weekend, women will have the chance to experience outdoor activities such as basic handgun and safety, canoeing, backpacking, hiking, basket weaving, and more. WITO also will allow women to develop a greater understanding of wildlife conservation and to interact with others who share their interests in the outdoors. The organization uses experienced instructors to teach outdoor skills using a hands-on approach
The Illinois event is one of many being held across the country featuring well-known outdoor experts and focusing on women. The combination of sponsorship and local chapter support allows NWTF to offer these programs at a low cost to participants.
By encouraging a greater awareness of the country's natural resources, events such as the one at Ondessonk create outdoor convictions that are important to the future success of wildlife conservation. Pre-registration by September 24 is required for participation in the weekend's activities.
The registration fee of $170 includes one's choice of three classes/activities, lodging for two nights, four meals, equipment use and supplies, membership in the Women in the Outdoors program, and a subscription to Turkey Country magazine, the federation's full-color, quarterly publication with articles and information on a variety of outdoor adventure and activities. Current members of WITO will pay a registration fee of $140.
"Our program is about encouraging women to try new outdoor activities in a safe environment that makes them feel at ease," said Valentine. "This event is also an opportunity for women of all walks of life – singles, moms, daughters, young and old – to spend a weekend outdoors, away from home, having fun and making new friends."
"The Women in the Outdoors program allows the National Wild Turkey Federation to reach an entirely new audience, one that has the potential to benefit conservation efforts," added Valentine.
Part of what has made NWTF such a successful conservation organization is its willingness to involve family. In the late 1990s, the Federation began its Women in the Outdoors program. The intent was to provide interactive outdoor opportunities (including fishing, hiking, bird watching, photography, shooting, hunting and gardening) for women nationwide.
That mission and much more have been accomplished. Today, over 23,000 women are members of this program, and events are held in every U.S. state and several Canadian provinces.
For more information, contact Debbie Hadfield at (618) 252-5001, ext. 5, or e-mail debbie.hadfield@sic.edu or Cindy Spillman, Regional Director, at cspillman@nwtf.net, or call (800) THE-NWTF or visit the Women in the Outdoors Web site at www.womenintheoutdoors.org.
###
Written by Archie Blair, SIC Public Information