SIC Speech Team Wins Season Opener in Peoria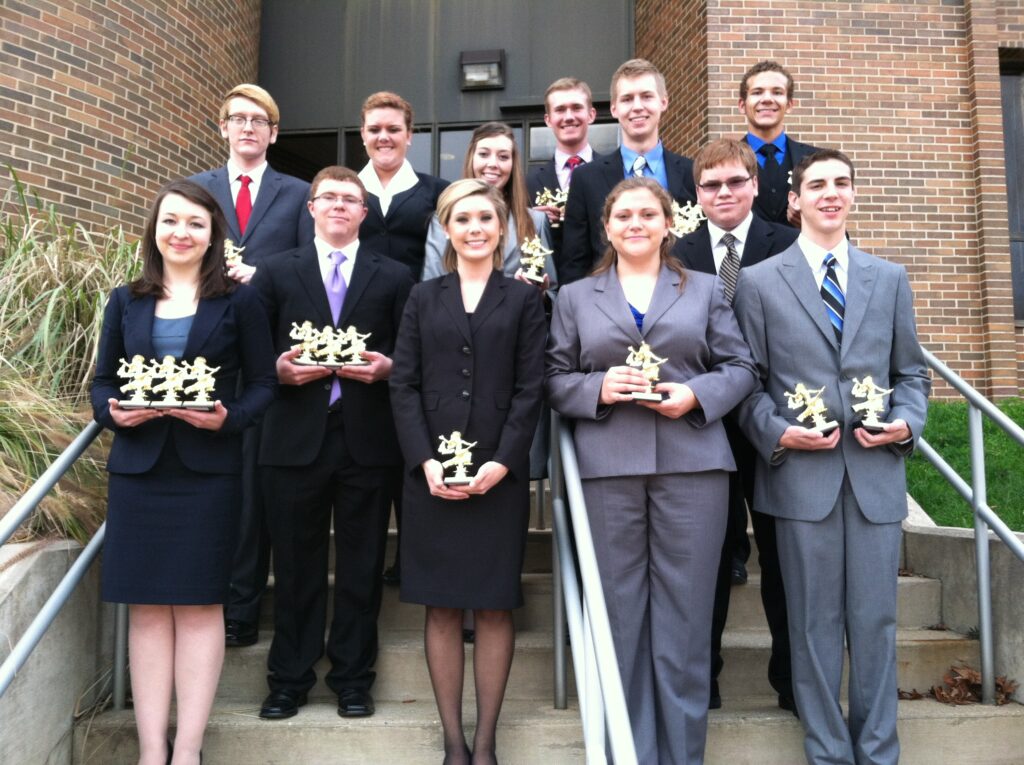 Southeastern Illinois College's Forensic Falcons opened their season this weekend with a win at Illinois Central College in Peoria. The team bested eleven other schools to finish first, winning the tournament by 54 points against teams from College of DuPage, Harper College, Moraine Valley Community College, Bradley University, and Illinois State University.
"I think winning our first tournament made everyone want to push themselves to do even better," said sophomore Bethany Oxford about the team's success. "I can tell this will be a great year!"
"We are very proud of the hard work and commitment of this team," echoed coach Tyler Billman. "Forensics is a demanding activity, and our team has risen to the challenge."
The team plans to attend several other tournaments around the state before travelling to nationals in Los Angeles, Calif., in April.
Individual results are as follows:
Bethany Oxford, Norris City – Tournament champion in program oral interpretation, tournament champion in prose interpretation, tournament champion in duo interpretation (with Hanks).
Zachary Hanks, Harrisburg – Tournament champion in duo interpretation (with Oxford), second in poetry interpretation.
Austin Winters, Norris City – Tournament champion in poetry, third in speech to entertain, third in dramatic interpretation.
Nicole York, Omaha – second in dramatic interpretation, third parliamentary debate speaker.
Nick Volkening, Galatia – second in extemporaneous speaking, sixth in impromptu speaking.
Jeremiah Brown, Harrisburg – fifth in program oral interpretation, sixth in prose.
Nick Mott, Simpson – sixth in informative speaking, sixth in extemporaneous speaking.
Corrine McDaniel, Harrisburg – second in persuasive speaking.
Rachel Evans, Harrisburg – third in poetry.
Gannon Wargel, Harrisburg – third in informative speaking.
Other team members include Jewel Massey (Raleigh), Benjamin McGuire (Raleigh), Hannah Rodgers (Harrisburg), and Tre Ingram (Harrisburg).
Dramatic, duo, oral and prose interpretation, as well as poetry and speech to entertain are more theatrical, while informative, persuasive and communication analysis could be likened to a business presentation. Extemporaneous speaking, impromptu and parliamentary debate could be classified as political or news-reporting, in style. Regardless of type, this kind of exposure to public speaking prepares students for the world beyond college.
The SIC Forensic Falcons have been competing since 1972. They have placed within the top five community colleges nationwide for more than 25 years, and won three national tournaments.
###