SIC Fantasy Auction Raises Thousands for Scholarships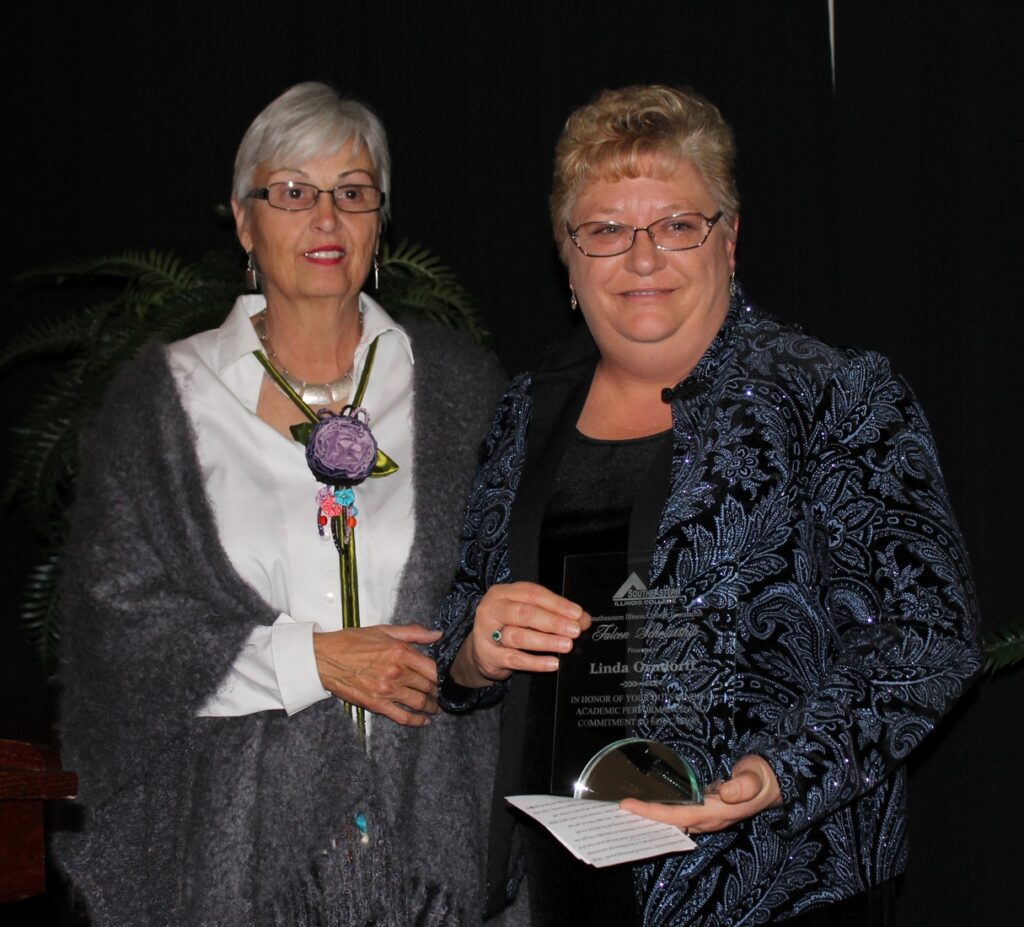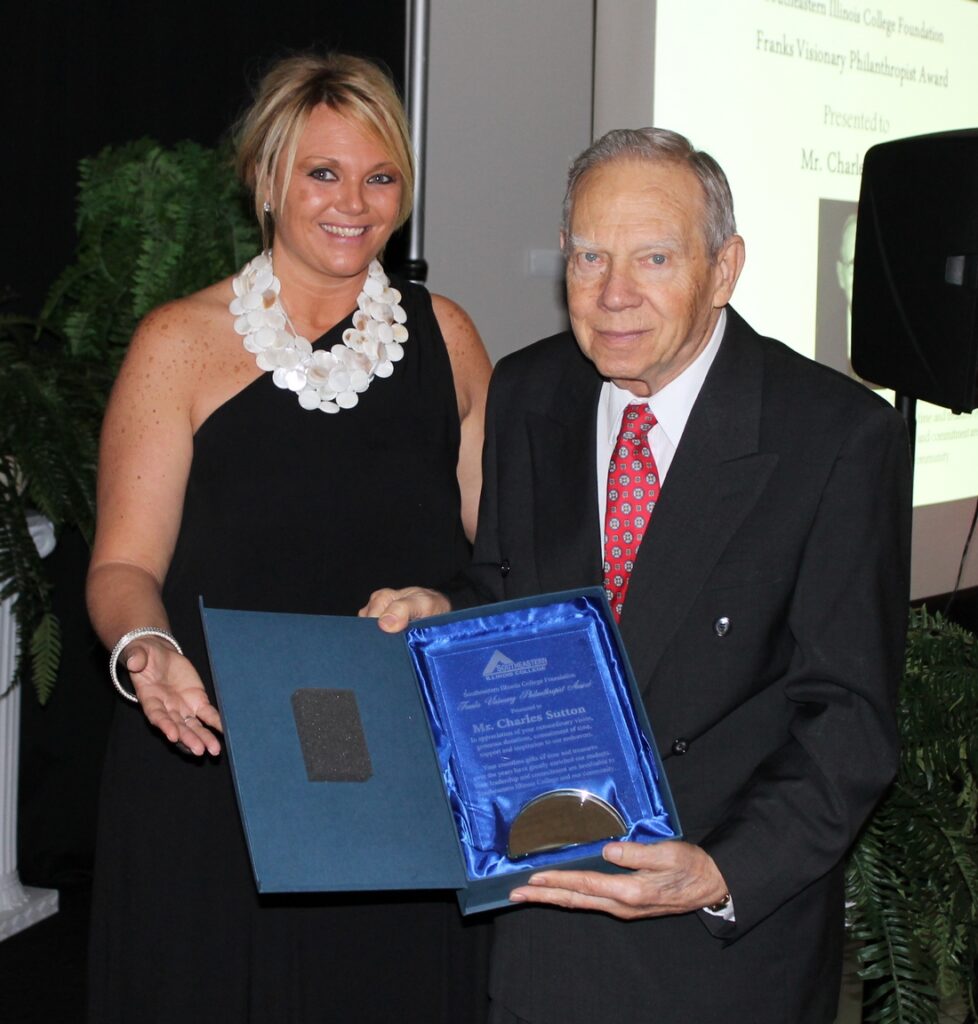 Saturday night was a Magical Night in Winter Wonderland at the SIC Foundation Center. Nearly 200 guests attended the Fantasy Auction to benefit the SIC Scholarship Fund. The Fantasy Auction raised approximately $60,000. What's more, that amount will be doubled through a grant by the federal government, bringing the total number of dollars raised to about $120,000—that's $20,000 more than last year's event.
"Our generous community came together once again in support of local higher education and exceeded our goals," said Tricia Johnson, SIC Foundation executive director. "This event could not take place without the amazing team of volunteers and committee members, from the college and community."
"The Fantasy Auction is the premiere fundraising event of the year for the Foundation and College—and this year was exceptional," said SIC President Dr. Jonah Rice. "The community support of our Foundation and, ultimately, the College is so strong. The spirit of investing in our future is pervasive and very much appreciated by the students we serve."
Linda Orndorff, nursing student from Galatia, was awarded the Falcon Scholarship in recognition for outstanding academic achievement, leadership involvement and community service by Donna Patton, SIC Foundation co-chair. Orndorff is pursuing her Associate Degree in Nursing and maintains a 3.62 grade point average. She serves as president of the Nursing Club and vice president of the SIC chapter of Phi Theta Kappa Honor Society. She has actively participated in fundraising activities for the American Heart Association and Breast Cancer Awareness, among other philanthropic activities, and is a member of the Harrisburg Towne and Country Lions' Club.
After graduating, Orndorff plans to work as a registered nurse in a local hospital while working on her bachelor's degree in nursing.
"It's never too late to learn, grow and achieve your goals and dreams," said Orndorff upon receiving the award. Her husband, David, and granddaughter, Mackinze Thacker, were in attendance.
Receiving the Franks Visionary Philanthropist Award was Charles Sutton of Harrisburg, for his generosity and support of a variety of worthy causes over the years. Sutton is a retired educator from SIC, and was a member of the Harrisburg School Board for approximately 20 years. During his time as chairman of that board, he served as a leader through many educational initiatives that transformed the education system in the Harrisburg community.
Sutton has supported Southeastern's cultural arts and athletics programs, and served as an advocate for the nursing program. He taught welding for many years at SIC and was the sole proprietor of Sutton Repair Service for about 40 years, after purchasing the business from his father in the early '50s. He also served as a deacon for Harrisburg First Baptist Church.
"Mr. Sutton measures success, not by monetary gain, but by what he can do for others, and because of that high standard of selfless charity, we honor him as a great visionary, and one of our district's finest citizens," said Johnson.
The award was named in honor of Jane and Bill Franks, the first recipients of the award in 2011, for their family's tireless support of education and philanthropic community projects throughout the years.
Early evening entertainment was provided by the SIC Madrigal Choir, who serenaded guests as they entered the festivities. The singers also donated themselves for a private performance at a holiday event to the highest bidder.
In addition to the musical entertainment, SIC Cosmetology winners of the Illinois State Cosmetology Competition in Chicago provided visual appeal by fashioning models specifically for the event during the silent auction.
Harrisburg Mayor Eric Gregg, a graduate of SIC, served as the evening's master of ceremonies again this year, along with help from Mayor David Port of Carmi. Dennis Wilson of Wilson Auction Company in Harrisburg entertained as caller of the live auction. Last Call Band, provided entertainment for dancing by request late into the evening.
Bar-B-Que Barn of Harrisburg catered the affair with a variety of hors d'oeuvres including a mashed potato martini bar, parmesan cheese cones, chicken kabobs, and more. The main course included snow crab cakes, cabernet filet mignon, and cheese couscous, among other delicious accompaniments. Dessert included the choice of Baked Alaska, Beignets, and Bananas Fosters with a Dove chocolate cup.
Sponsors recognized during the event include Jim Hayes, Inc., Legence Bank, Raymond James, Koerner Distributor, Inc., All In One Real Estate Company, Joe and Pam Pearson, Robbins and Schwartz, Banterra Bank, Kevin W. Reimer – Consulting Geologist, Martin & Bayley, RDK Management, Saline Valley Diagnostic Radiology, and Steve Williams and Associates.
"We are living in a most challenging time for our state and country, but it's reassuring to know from a successful event like this auction that the SIC college district understands the value of investing in education. It pays dividends well into the future," said Dr. Rice.
To join in contributing to SIC's continued progress, contact Tricia Johnson at (618) 252-5400 ext. 2120 or tricia.johnson@sic.edu. Naming opportunities are available.
New and current students should apply now to take advantage of Fall 2013 scholarship awards. The application can be found at www.sic.edu/scholarships. The deadline for application is February 15.
###