SIC Announces Annual High School Business Skills Competition Awards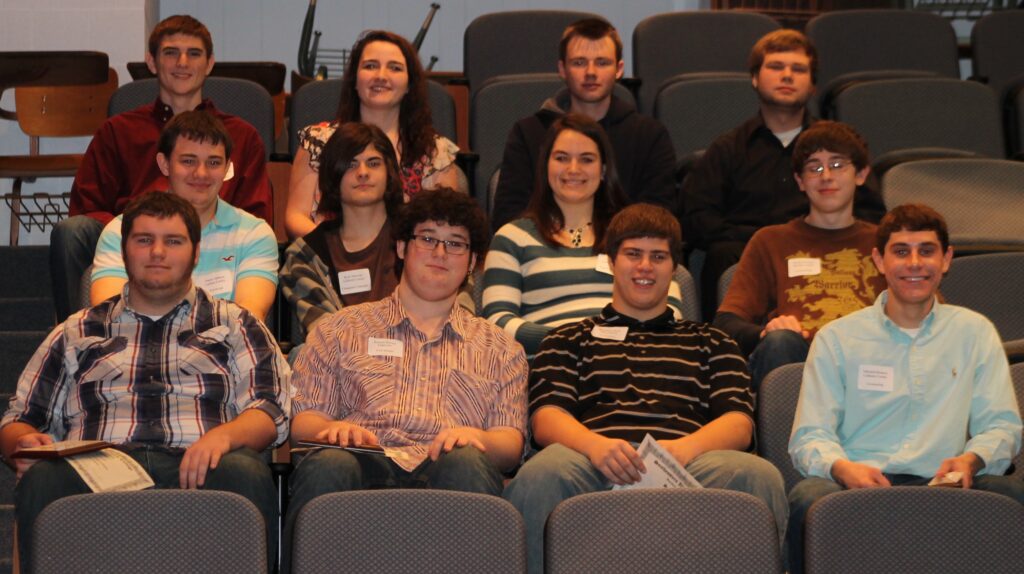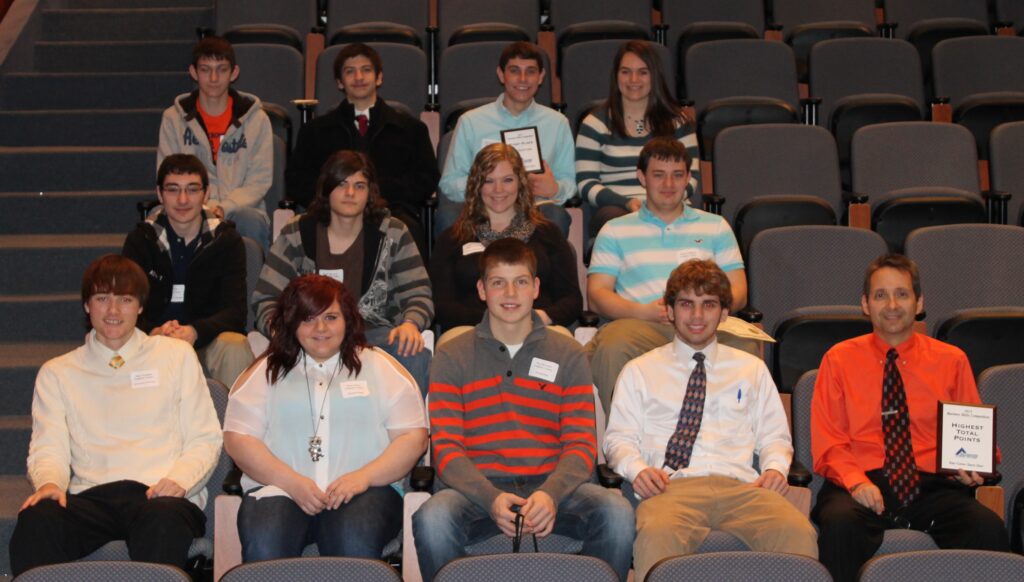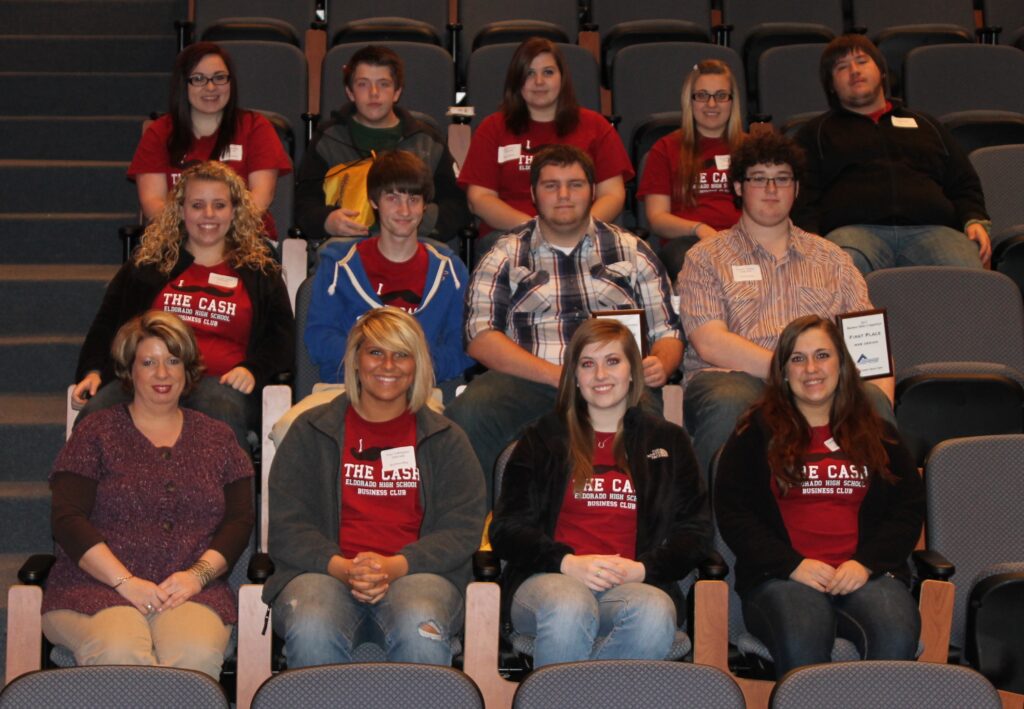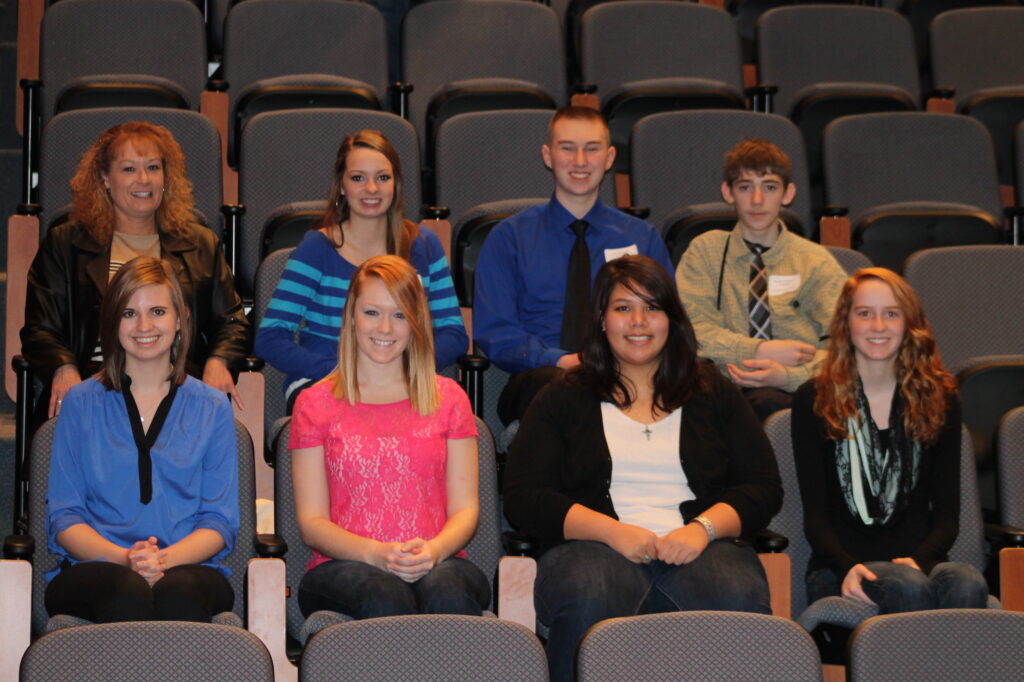 Gallatin County High School is the high overall winner for this year's high school business skills competition at Southeastern Illinois College.
The event, held Feb. 28, included six categories for individual students to compete with their peers from other SIC district high schools. Those schools competing this year included Carmi-White County, Eldorado, Galatia, Gallatin County, Hardin County and Harrisburg.
Several of the events involve an objective exam while others have a hands-on component. The top two scores from each event are recognized at the awards ceremony. Each school's individual competition scores are totaled to find out the school with the most points.
"Recognizing the students for their achievements is a great way to encourage them to flourish in these areas for potential future careers," said Dan Holt, business instructor at SIC.
Each high school can enter up to two students per event. In the accounting category, the 100-question test covers such topics as balance sheets, income statements, work sheets, adjusting and closing entries, account balances, notes receivable and petty cash. Students are not allowed to use calculators or cell phones during the test. Mitchell Ramsey of Gallatin County won first in accounting and Brandon Thom of Harrisburg took second.
The general business category covers banking, budgeting, careers, economic systems, insurance, marketing and other business information. Jamey Steed of Carmi-White County earned first place in general business, while Kinsey Naas of Gallatin County took second.
Keyboarding consists of two 3-minute timed writings with a non-corrected five error limit. Haley Bell of Carmi-White County won first place in keyboarding. Second place went to Jordan Trainor of Hardin County.
Computer concepts tests student knowledge on basic computing principles, terminology, programming concepts and procedures, computer application concepts and computer equipment. Joseph Watson of Eldorado took first in computer concepts and Kyle Sherod of Gallatin County earned second.
The information technology contest quizzes student on their knowledge about computer assembly and networking. Taking first in information technology was Jimmy Sexton of Carmi-White County, Travis Bortz of Harrisburg earned second in this category.
Finally, the web design category required students to modify a web page working with HTML code. Dakota Meents of Eldorado won first place in web design, and Dustin Oldham of Gallatin County took second.
The purpose of the event is not only to encourage and enhance the study of business knowledge and skills at an early age, but to familiarize area high school students with the available business and computer information technology programs at SIC.
"We have been hosting this event for the past 11 years. It has been one of the highlights of my year to get to meet these students and give them much deserved recognition for their academic achievements," said Karen Keasler, SIC business science instructor and one of the organizers of the event. "Many of those who compete decide to attend SIC. It is always rewarding to find them in my classes and to get to know them."
Southeastern also has a new online business degree program. To learn more, contact an SIC recruiter at 618-252-5400, ext. 2245 or 2325.
###