SIC Forensic Falcons Host "Night Before Nationals" April 4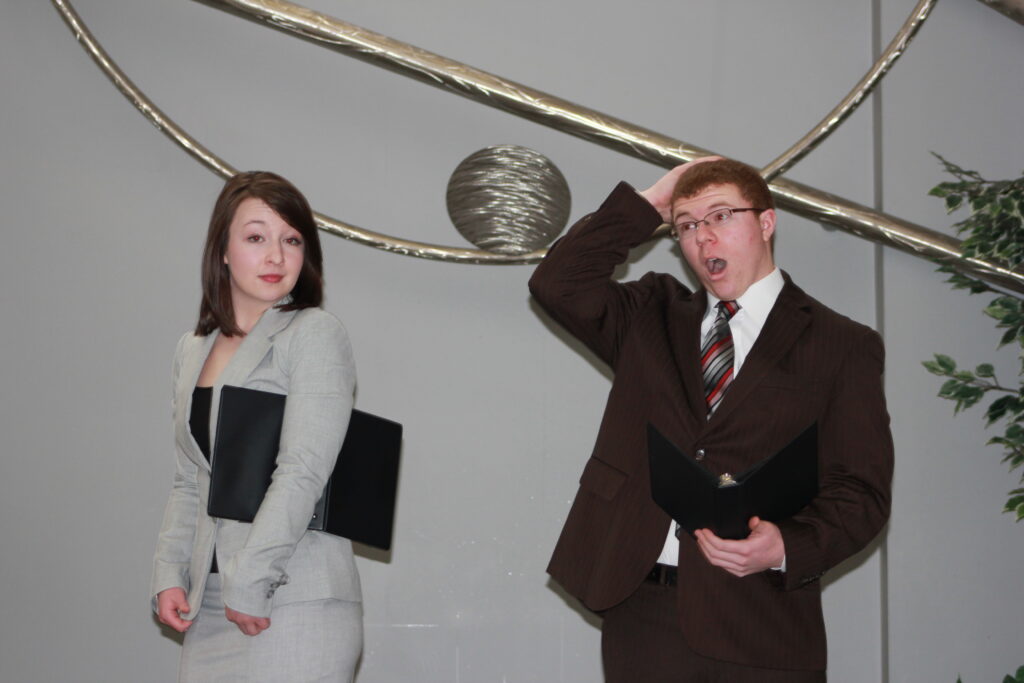 –Event Marks 40th Anniversary of SIC Competing in the Phi Rho Pi National Tournament–
The public is invited to see the award-winning Southeastern Illinois College Forensic Falcons perform at "Night Before Nationals" on Thursday, April 4, beginning at 7:30 p.m. in the George T. Dennis Visual & Performing Arts Center on the college's main campus.
The performance will celebrate 40 years of competition on the national level by SIC's speech team and will include selections from this year's repertoire of national entries. Southeastern has won the national collegiate forensic title twice and has consistently finished among the top five teams each year it has competed.
College president and alumnus, Dr. Jonah Rice, who was a member of Southeastern's 1986 national championship team and a coach for the 2005 national champions, feels strongly about the program and what it means for students, the college, and the community.
"The speech team at SIC, as all of our successes, has at its heart dedicated, quality people — faculty and students alike. I'm fond of reminding folks that programs aren't buildings and equipment; programs are people."
"Over the years, SIC has had some really great people who made this program a national success for decades, people like Gary Allen, George Dennis, Paul Cummins, and also administrators like Harry Abell, who had the foresight long ago to invest in it," Rice added.
But Rice is quick to point out that students are the real trophies of the program. "Over 60 lawyers alone have come from the program; then you have the physicians, countless teachers, politicians, accountants, and corporate leaders. I fear leaving out a profession and wouldn't even dare try to list all the names of our success stories. It's been a real return on the investment for both the college and the students."
Coaching this year's team will be Paul Cummins, Tyler Billman, and Jenny Billman. Cummins, who is in his thirteenth year as a coach, feels honored to represent such a rich tradition of excellence.
"Every day, I'm both humbled and honored to be part of the tradition that surrounds the speech program at Southeastern, a tradition started by former coaches Gary Allen and the late George Dennis," said Cummins.
Cummins, a former member of SIC's speech team himself, went on to say that "year after year, tournament after tournament, members of our speech team enjoy the respect and integrity that come from 40 years of competing at the highest levels, and it drives us, year in and year out, to maintain a level of individual and team performance second to none."
A minimum donation of $5 is suggested at the door the evening of the event to help support the speech team's trip to this year's Phi Rho Pi national tournament in Los Angeles April 14-21.
###