Eldorado Garden Study Club and SIC Celebrate Arbor Day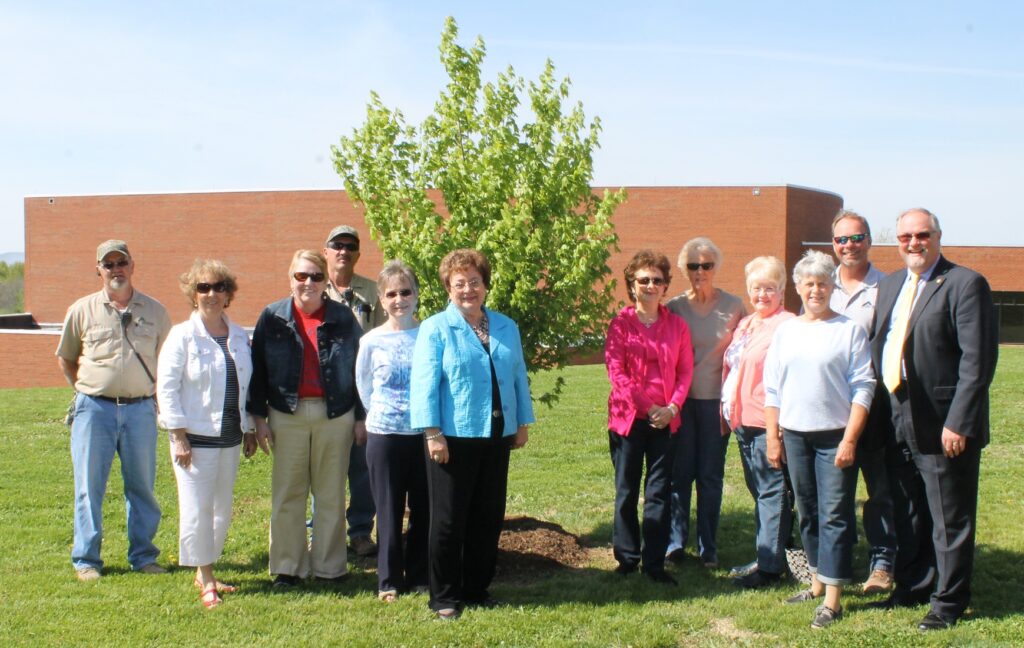 The Eldorado Garden Study Club once again celebrated Arbor Day by donating a tree to SIC. The club has been donating trees to SIC for the past eight Arbor Days with the hope of establishing a grove for the campus. This year's tree was a replacement to one lost in last summer's drought.
"We appreciate our local garden clubs and the work they do to make our communities, including the campus here at SIC, more beautiful," said Chad Flannery, SIC dean for student services and enrollment.
The Eldorado Garden Study Club was organized in 1946. Currently it has 29 members and is part of the Central Region of the National Garden Clubs, Inc. and the District VII Region of The Garden Clubs of Illinois. Throughout the years the club has worked on various projects which encourage the love of gardening and floral design and its members work to encourage environmental responsibility in themselves, their neighbors and in their community.
"Planting a tree at Southeastern to celebrate Arbor Day has become a nice tradition for our garden club and we enjoy participating with Southeastern annually. In Illinois Arbor Day is celebrated the last Friday in April and we look forward to continuing this worthwhile project in the years to come," said Dr. Oldham Morgan.
###