SHAWNEE REALTY FINDS SMALL-BUSINESS SUCCESS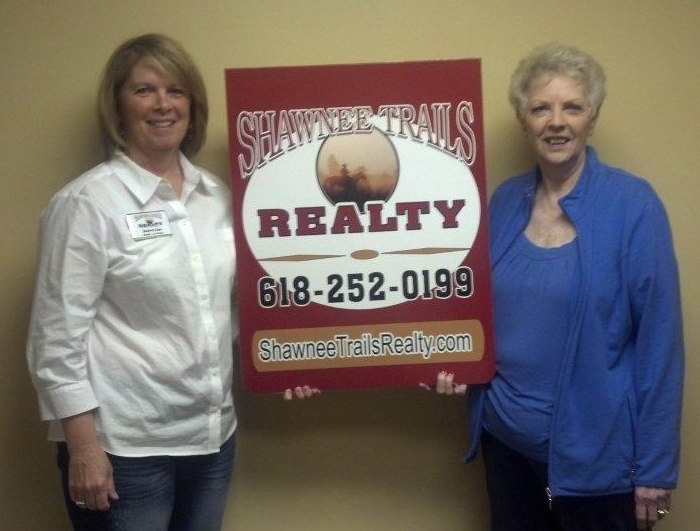 Local business owners Ocie Paxton and Deb Case operate Shawnee Trails Realty at 713 East Church Street in Harrisburg. Shawnee Trails Realty, through hard work and perseverance, has thrived and succeeded in its first year of operation.
Paxton and Case have worked with the Workforce & Illinois Small Business Development Center (WISBDC) at Southeastern Illinois College on several occasions. When they made the decision to start the real estate company, they contacted the office for help in setting up a business plan. They attended the "Operation Jump Start" program held at the WISBDC office and learned how to put together a feasibility study for their business. Through this program, and the submission of their feasibility study, they were awarded a grant through"Operation Jump Start" to help with the startup costs of opening the business.
Since the opening of Shawnee Trails Realty in June of 2012, the business has continued to grow and develop, and Paxton and Case are currently looking to hire an additional real estate agent. At the present time, their company has 74 listings available.
Despite dealing with the economic downturn, and the challenges of the first year of business, Shawnee Trails Realty has continued to thrive, grow and bring a valuable service to Southern Illinois.
"The Workforce and Illinois Small Business Development Center has been a tremendous help with all aspects of our realty business," Paxton said.
"Working with Melody Bond at the Center has helped us to help ourselves in the startup and growth of our company," said Case.
The Workforce & Illinois Small Business Development Center is designed to assist owners and managers of small businesses or anyone wanting to start a business. Many of the services of the Center are available at no charge. Call (618) 252-5001 to learn about upcoming events and training opportunities.
###