Online Criminal Justice Degree Now Available at SIC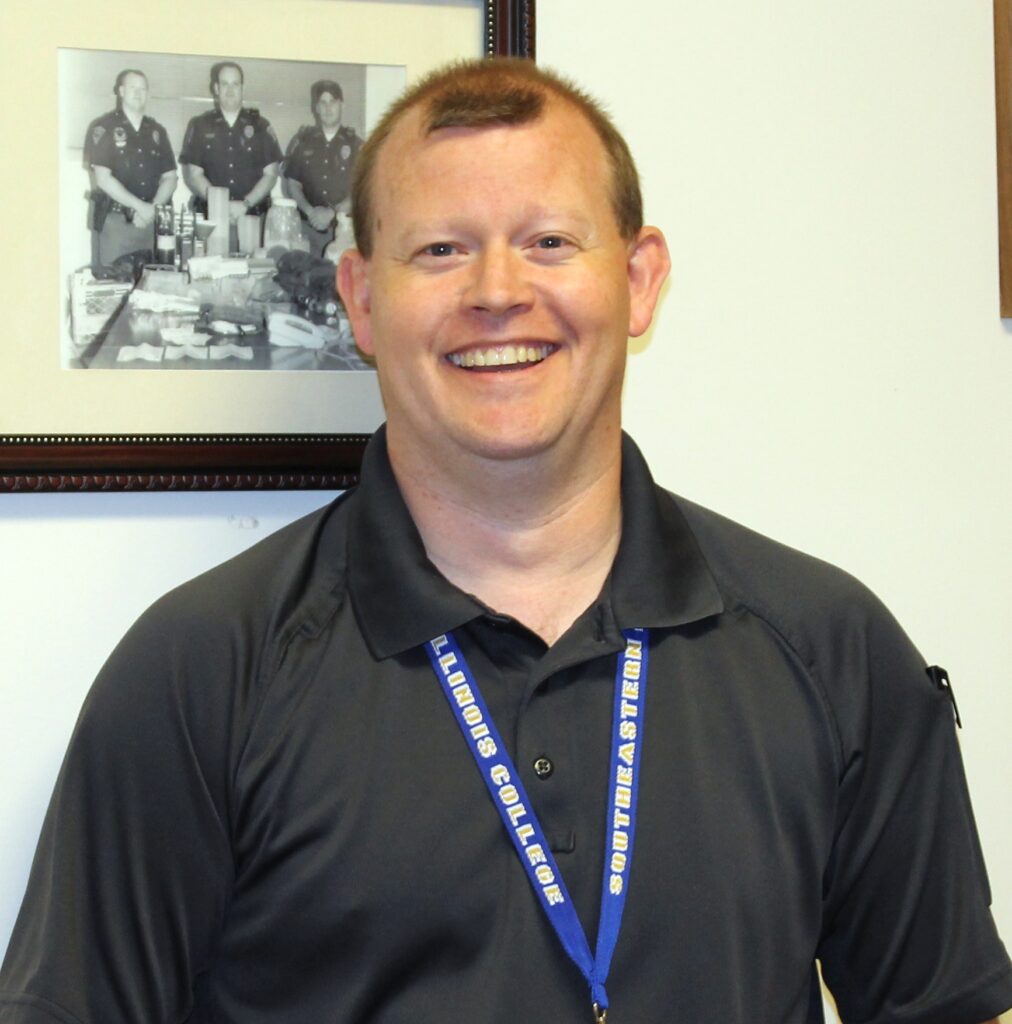 Around three months into his time on the Southeastern Illinois College campus, Brent Maguire has been a busy man, and thanks to his hard work and that of others at SIC, area students have the opportunity to earn a criminal justice degree entirely through online classes.
Maguire is serving as the college's Title III Online Criminal Justice Program Developer. While some of the criminal justice (CRJ) coursework had already been converted to online modality, Maguire's role was to convert the remainder of the CRJ courses, teach some of the classes, evaluate the courses and provide recommendations for improvement, assist adjunct instructors with transition to online instruction, coordinate integration of the online program into SIC's curriculum and schedule, and market the online courses and program.
The program is now fully up and running with different options and pathways to the Associate in Applied Science (A.A.S.) in criminal justice, according to Maguire.
"Students can take all the coursework online, with no on-campus element required; all tests, presentations, projects, etc. are done entirely online," Maguire said. "However, students do not have to take all the courses online if they wish. They can opt to take some online and some on-campus to complete their degree. The online option is great for someone who may be time-bound due to work or family as well as someone who may be place-bound."
Obtainable in as little as two years, the A.A.S. degree from Southeastern alone could provide a pathway to a career as a police officer, sheriff's deputy, corrections officer, probation/parole officer, detective, private investigator, or dispatcher. In addition, several courses under the program are also part of the transfer curriculum for criminology and criminal justice for those seeking to continue their studies at a four-year institution after attending SIC. Even more career opportunities open up with a bachelor's degree in criminal justice, including the following: state police officer, conservation police officer, special agent, postal inspector, border patrol agent, Deputy US Marshal, crime scene investigator, and more.
Maguire said that Bureau of Labor Statistics numbers from 2010 show growth in criminal justice related careers is at or above average when compared with other careers and professions, with some criminal justice-related careers experiencing growth rates of more than 20 percent, and with median pay from around $35,000 to $55,000.
"Through the College's Title III grant, we have been provided the opportunity to expand our online options," said Karen Weiss, SIC's dean of career and technical education. "We are excited about this new online program, and the flexibility it provides to those who may want to pursue a degree in criminal justice."
Southeastern features a strong roster of instructors among its faculty for the criminal justice program. In addition to Maguire, other SIC criminal justice faculty include: Tony Lloyd, currently Chief of Police at Equality PD; John Wright, retired corrections officer with the Federal Penitentiary in Marion; Kreig Taylor, attorney in Harrisburg; and Tracy Kane, former police officer with experience in online instruction and development in the field of criminal justice.
Those interested in pursuing a career in criminal justice through Southeastern Illinois College should contact a recruiter at 618-252-5400, ext. 2245.
###