SIC Hosts Illinois Concealed Carry Classes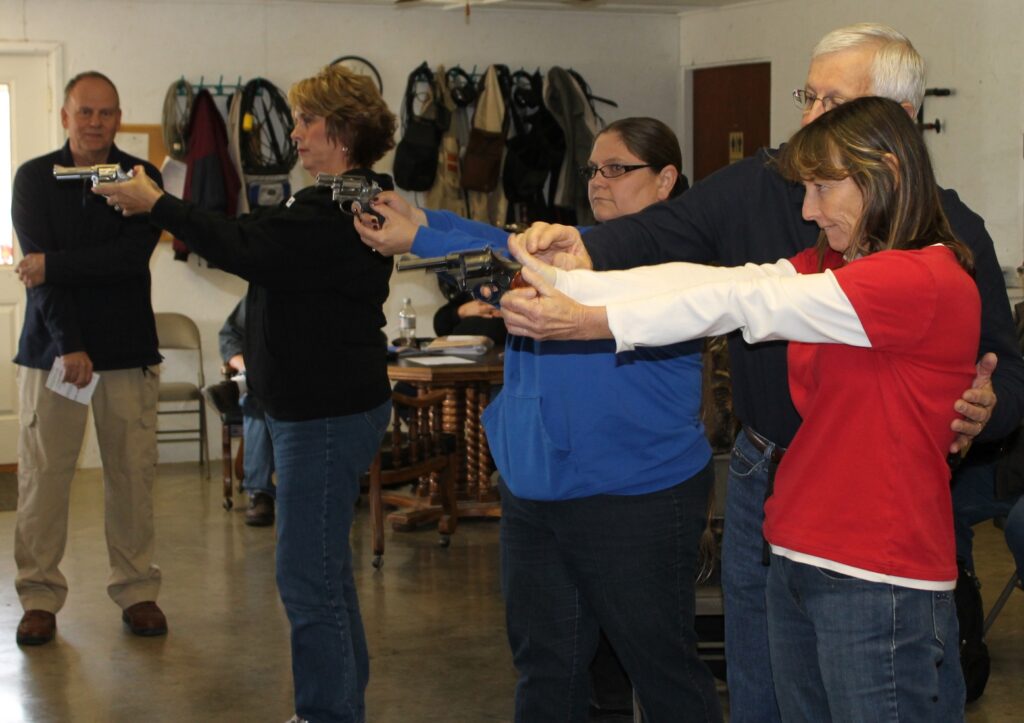 Southeastern Illinois College, which has been offering Utah Concealed Carry courses for more than a year, is now teaching Illinois concealed carry classes.
The classes are taught by Kerry Jones and Dwight Howton. Currently, the classroom portion is taught at SIC and the hands-on training is instructed at the Harrisburg Hunters' Club.
Southeastern is currently preparing a five-station shooting range on campus specifically for the concealed carry classes. The range will be housed near the Archery and Game Preserve Management Complex on the East end of the college grounds. The range will only be used for class instruction, and may be in place before the end of the year.
Those applying for the Illinois Concealed Carry License must put in a total of 16 hours of training. Some of those hours can be earned in military training, hunter safety courses and other concealed carry courses, such as the Utah Concealed Carry course, which is good for 36 states.
"The Utah concealed carry class will cover every state that touches Illinois, so it is advisable to take this class, as well, if you will be crossing state lines," said Jones.
Details can be found on the Illinois State Police website. Jones will be teaching the Utah class next on Dec. 21, 8 a.m.-noon at SIC. For a list a Utah concealed carry classes to be held this spring, visit www.sic.edu/utahcc."
"SIC is pleased to be able to provide the residents of our district with these high-demand courses. Illinois concealed carry courses are scheduled during evening hours and weekends, as well as weekdays to meet the needs of all residents," said Donna Hearn, Community Outreach Supervisor.
The cost of the eight-hour class is $98 and the 16-hour course is $195. This cost does not cover fingerprinting, application or other additional fees. Senior citizens (62 or older) receive a tuition discount if they are in the Southeastern district. Students must be at least 21 years of age to take the course. A full slate of classes is available. A schedule of 8-hour and 16-hour Illinois Concealed Carry classes offered by SIC and their associated costs are listed at www.sic.edu/ilcc. For additional information, call Donna Hearn at 618-252-5400 x 3213. To register for a class, call the Enrollment Services office at 618-252-5400, ext. 2443 or 2441.
###