Brigadoon Comes to the SIC Stage April 25-27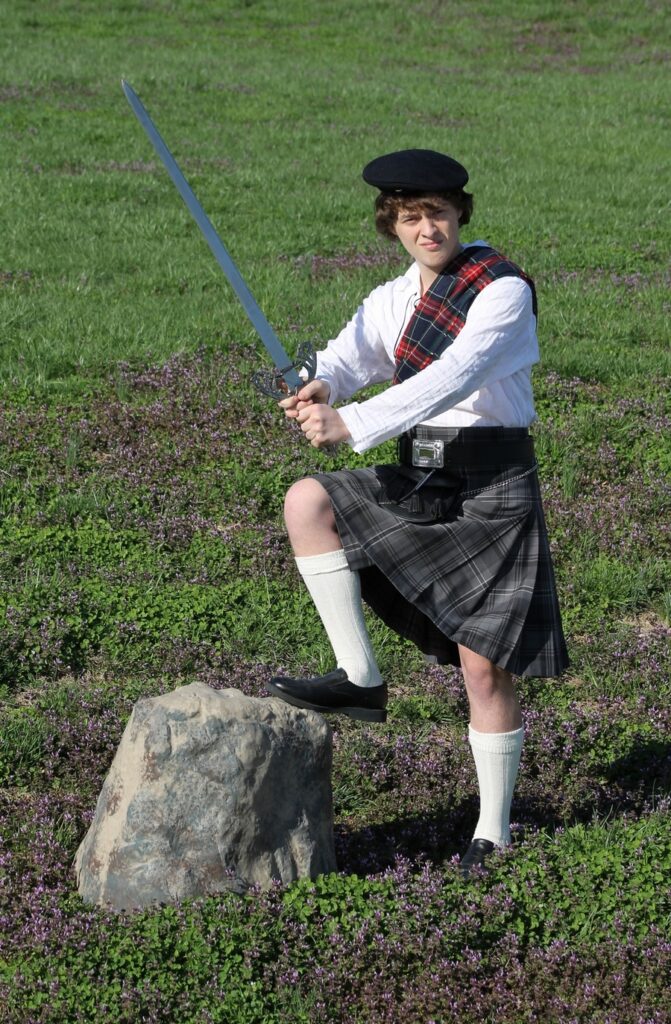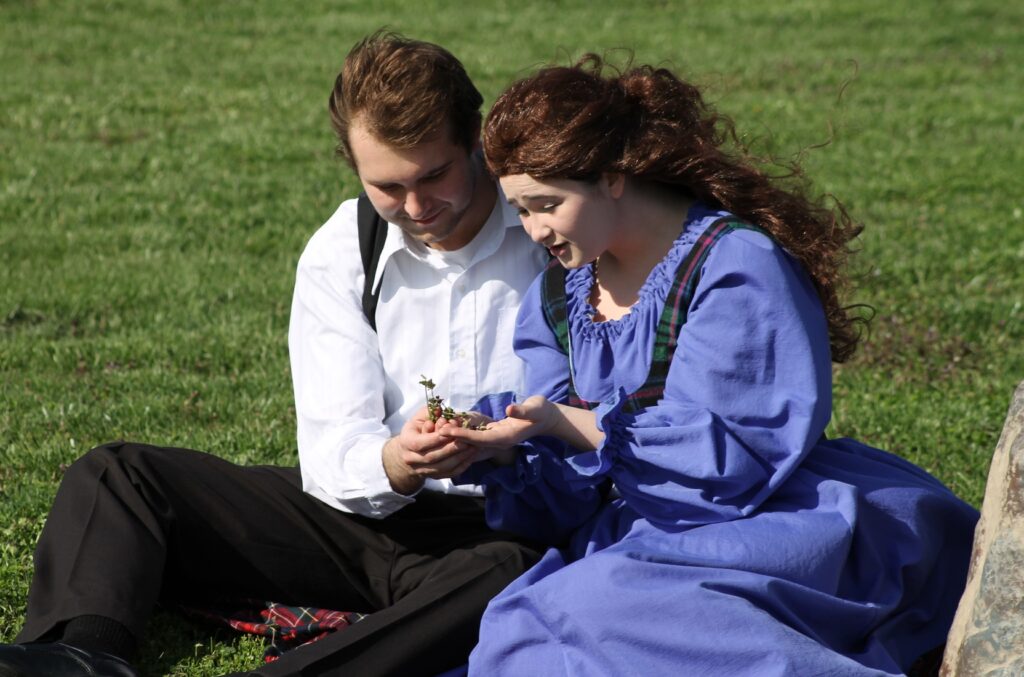 The traditional tale of newfound love and life-changing decisions is brought to life onstage by Southeastern Illinois College's production of Brigadoon by Alan Jay Lerner. The show will run April 25-27 in the George T. Dennis Visual and Performing Arts Center.
The story begins as two American tourists stumble upon Brigadoon, a mysterious Scottish village that appears for only one day every century. One of the tourists, Tommy (played by Sean Partain of Harrisburg), one of the tourists, falls in love with Fiona (Salena Russell of Harrisburg), a young woman from Brigadoon. As the story unfolds, Tommy is eventually forced to choose between a new life in Brigadoon with his love Fiona, or return to the safety of his modern-day life at the cost of never seeing the mysterious village of Brigadoon again.
Additional lead roles include Dylan Comer (Carrier Mills) as Jeff Douglas, Laura Hanrahan (Harrisburg) as Jean MacLaren, Braden Downs (Benton) as Charlie Dalrymple, and Meredith Wolf (Harrisburg) as Meg Brockie.
Supporting cast includes Kim Keating(Harrisburg) as Jane Ashton, Justin Leinenbach (Eldorado) as Andrew MacLaren, Dakota Fry (Galatia) as Archie Beaton, Brendan Mann (Harrisburg) as Harry Beaton, Jason Green (Golconda) as Mr. Lundie, Lane O'Brien (Harrisburg) as Stuart Dalrymple, Jeff Bird (Carbondale) as Angus McGuffy, Rachel Stearns (Anna) as Sandy Dean, John Suh (Harrisburg) as Frank, Cassie Watkins (Harrisburg) as Maggie Anderson.
The villagers will include Carson Brimm (Harrisburg), Kendra DePriest (Harrisburg), Kristy Fox (Carrier Mills), Alex McRoy (Harrisburg), Jillian Miller (Harrisburg), Christian Murray(Harrisburg), Reannda Rasch (Eldorado), Jayden Roper (Harrisburg), Lucinda Rogers (Eldorado), Lydia Rogers (Eldorado), Skai Tso (Galatia), Alex Watkins (Harrisburg), and Shay Wood (Shawneetown).
The show's set design and lighting are the products of Kimball's stagecraft and technical theater class at SIC. John Hart of Hart's Music in Harrisburg will once again provide the sound equipment.
Allan Kimball, director of theatre and co-division chair of humanities at Southeastern said, "Brigadoon asks the question, 'Do you believe in miracles?" This amazing cast will make you a believer! Brigadoon has some of the most beautiful music in Musical Theatre. This is one that the whole family should NOT MISS!"
The Friday and Saturday performances will begin at 7pm, and Sunday's will begin at 2pm. All performances will be in the George T. Dennis Visual and Performing Arts Center. General admission is $10. Cost for students, staff, and seniors is $8. Tickets may be purchased at the door or by calling 618-252-5400, ext. 2486 or 2487 or by emailing boxoffice@sic.edu.
###