Bridging the gap for GED students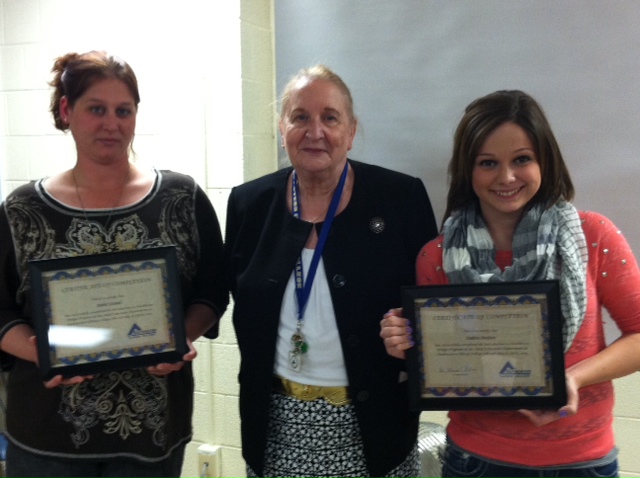 The Southeastern Illinois College GED Program just wrapped up its first Bridge Introduction to Healthcare course this month with a special ceremony.
GED student, Dakota Buckner of Carrier Mills, and previous GED program completer, Amber Gosnell of Crossville, were the first two participants in this new course. The Bridge course allows hands-on and classroom education for students interested in transitioning into a health-related career, certification program, or post-secondary education degree program.
At the Bridge completion ceremony, the students gave an informative presentation to SIC faculty and staff about what they had learned during their time in the program. Some of the highlights included visiting the SIC Nursing Lab and learning about various healthcare occupations. After the students concluded their presentations, they were awarded certificates of completion.
The Bridge Introduction to Healthcare course will be offered in the spring semester each year. Anyone taking SIC's free GED classes with an interest in healthcare is welcome. Please contact Angie Dunk, GED assistant to the coordinator, at 618-252-5400 x2242 for additional information.
###