Mary Jo Oldham Center for Child Study Accepts ALS Ice Bucket Challenge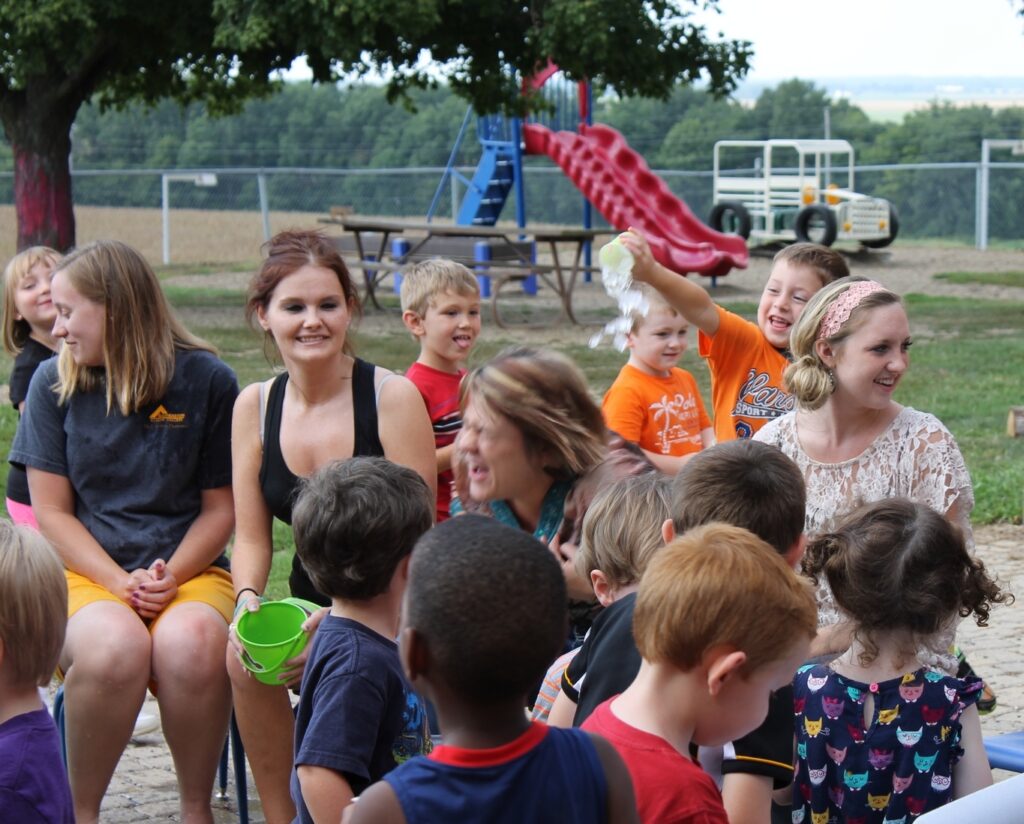 Teachers in the Mary Jo Oldham Center for Child Study had cups of ice water poured on them by the children they care for at the center to help raise awareness for amyotrophic lateral sclerosis (ALS) research.
The Mary Jo Oldham Center for Child Study located on the Southeastern Illinois College campus in Harrisburg accepted the ALS Ice Bucket Challenge from SIC President Dr. Jonah Rice. They have now nominated Rainbow Daycare in Eldorado and Bright Beginnings Daycare in Harrisburg.
The Mary Jo Oldham Center for Child Study raised over $100 for ALS research by asking the children to bring a donation to pour water on their teachers.
According to the ALS Association (ALSA), as of Sept. 4, over $108 million has been raised for research for ALS, commonly known as Lou Gehrig's disease. ALS is a progressive neurodegenerative disease that affects nerve cells in the brain and spinal cord, eventually leading to death.
The video of the Ice Bucket Challenge has been posted to SIC's Facebook page at www.facebook.com/Southeastern.Illinois.College .
To make a donation for ALS research, visit www.alsa.org/donate. For more information about the Mary Jo Oldham for Child Study, contact coordinator Nancy Reach at 618-252-5400 ext. 3400.
###