The Rices Honor Parents through Scholarships to SIC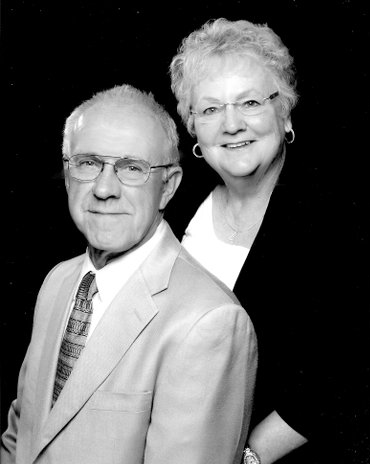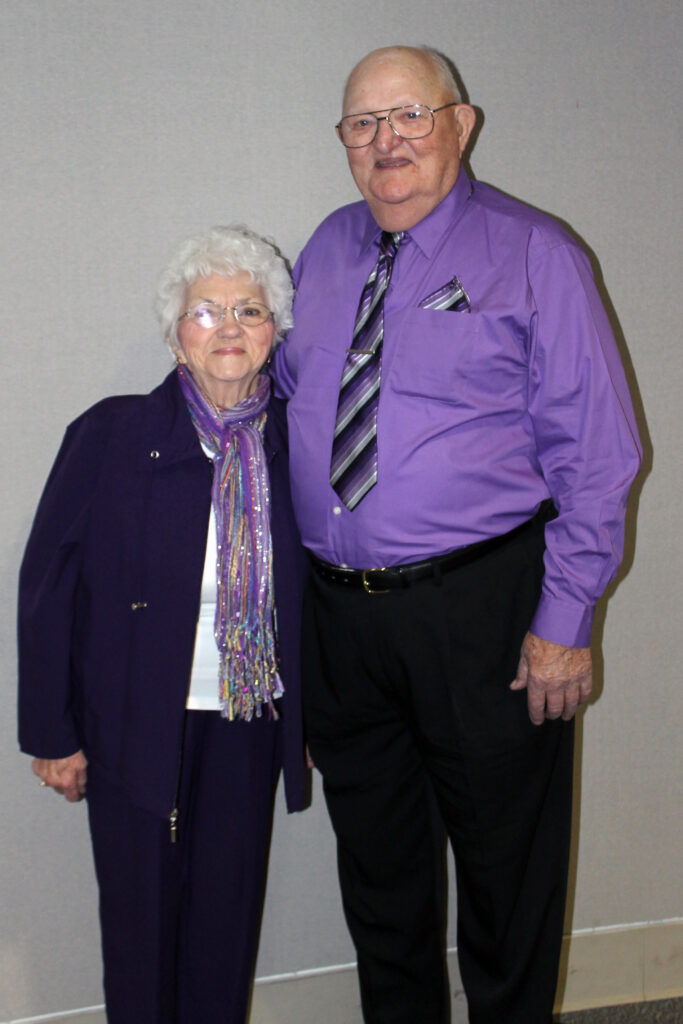 Two new scholarships will be available beginning the fall semester of this year at Southeastern Illinois College. SIC President, Dr. Jonah Rice and his wife, Megin, will be giving two scholarships to area students for the 2015-2016 school year. The scholarships will supplement unfilled gaps in financial awards for tuition and related expenses.
The Ewing-Zumwalt Scholarship, will honor Joe and Mary Sue (Zumwalt) Ewing of Harrisburg, parents of Megin Rice. This scholarship will be available for those who choose to major in Science, Math, Business or Nursing.
"The Ewing-Zumwalt Scholarship is a gift to honor my mother and father for their interests in science, business and healthcare," said Megin Rice. "My parents worked hard in their careers and passed down that work ethic and love of learning to me. To this day they still love learning, whether it's my mother who takes classes at SIC in her retirement or my father who is quite the 'techie' with his love of electronics."
Joe Ewing retired from Country Companies and currently is on the Harrisburg Library Board of Trustees. Mary Sue Ewing retired from the Harrisburg School system, where she was the school nurse. She is currently on the Harrisburg Medical Center Board of Trustees.
"Mary Sue and I are grateful for this gift honoring what we always tried to teach in our home," said Joe Ewing. "We hope the scholarship recipient of this annual award benefits from those same lessons."
The Murphy-Rice Scholarship, will honor Joe and LuLu Belle (Murphy) Rice of Carrier Mills, parents of Dr. Jonah Rice. This scholarship be available for those who choose to major in Career and Technical Education (CTE), Humanities or Social Sciences.
"The Rice-Murphy scholarship is a gift to honor my parents for their interests in disciplines that they promoted in our home and the value they placed on a college education," said Dr. Jonah Rice. "I can vividly remember my dad playing opera albums on our old console stereo system after working outside all day. My mother was the same way–always busy working for family but took time to appreciate the arts and politics. She's been an election judge for decades."
Each scholarship will go to an applicant with strong grades and work ethic.
"My father had a hard-working blue collar job and took great pride in it, but he also had an appreciation for the arts, politics, and history," said Dr. Jonah Rice.
Joe Rice retired from the City of Carrier Mills where he served as the water superintendent. LuLu Belle Rice was a stay at home mother, and now enjoys spending time with her grandchildren. She writes poetry and sketches in her spare time.
"Joe and I are humbled to have a scholarship in our honor," said LuLu Belle Rice. "We always encouraged education in our home and hope this scholarship can help a deserving student."
Dr. Jonah and Megin Rice believe that these scholarships serve as testaments to their parents who made countless sacrifices for them, selflessly meeting their needs for higher education.
"When Megin and I talk about our parents, I suppose we're reminded of what FDR once said, 'we cannot always build the future for our youth, but we can build our youth for the future.' Our parents really believed in that," said Dr. Jonah Rice. "That's why we want to honor them now, so that they can see that appreciation we have for their lessons that will continue to help others."
To establish a scholarship to support students in the area, contact SIC by calling 618-252-5400, ext. 2400.
SIC offers over $600,000 annually in scholarships to help students achieve their educational goals. To apply for a scholarship for the 2015-2016 school year, applicants must complete the scholarship application and essay by Feb. 28.
For further information about scholarships, or for questions about applying visit www.sic.edu/scholarships, call 618-252-5400 ext. 4110 or email fao@sic.edu.
###