Second Annual Child Abuse Prevention Forum Held at SIC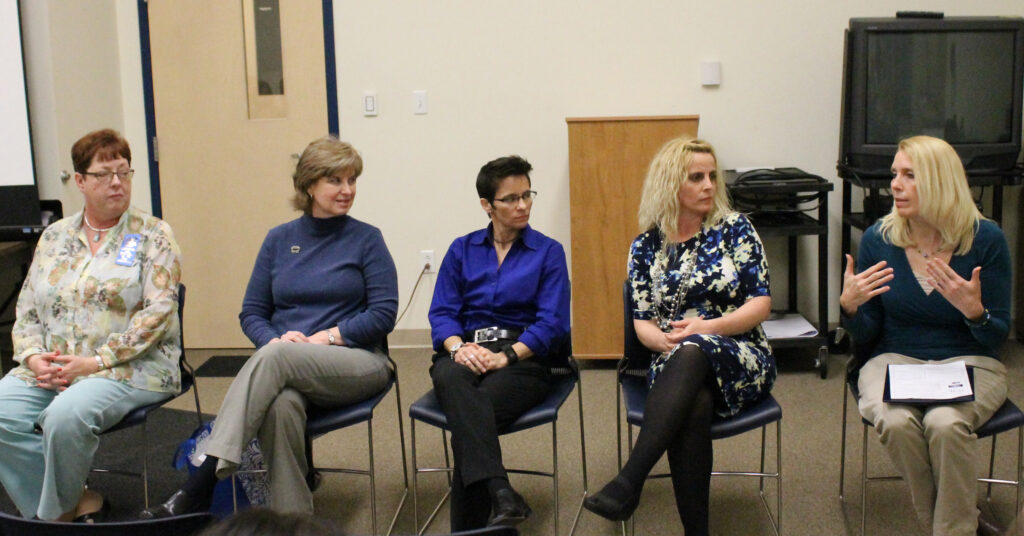 In honor of National Child Abuse Prevention Month, the Southeastern Illinois College Criminal Justice department held its second annual Child Abuse Forum on April 7 at the college.
Over 50 people were in attendance to hear the panel talk of the significance of responding agencies working together as a team as well as what the community can do to help prevent child abuse.
"The forum is a time to acknowledge the importance of families and communities working together to prevent child abuse," said Brent Maguire, SIC Criminal Justice instructor.
During the forum guests were able to go into a variety of sessions that included "Team Approach to Investigating Child Abuse," led by Gwen Basinger, Sergeant, Illinois State Police District #19; "What is a Child Advocacy Center?" and "The CAC Model of Child Abuse Investigations," led by Sheryl Woodham, Executive Director of The Guardian Center; "Bruises: What do They Mean?" and "The Role of Medical Professionals in Child Abuse Investigations," led by Kathy Swafford, M.D. with Children's Medical Resource Network; and "Signs & Symptoms of Child Abuse," led by Courtney Field, Supervisor at Department of Children and Family Services.
Additionally, informational tables were set up by The Gaurdian Center, Department of Children and Family Services, CASA of Saline County and the Egyptian Health Department to share practical information on what each of us can do to help prevent child abuse and give victims a "voice."
###