Softball Camp Boasts Nearly 30 Local Girls in its Second Year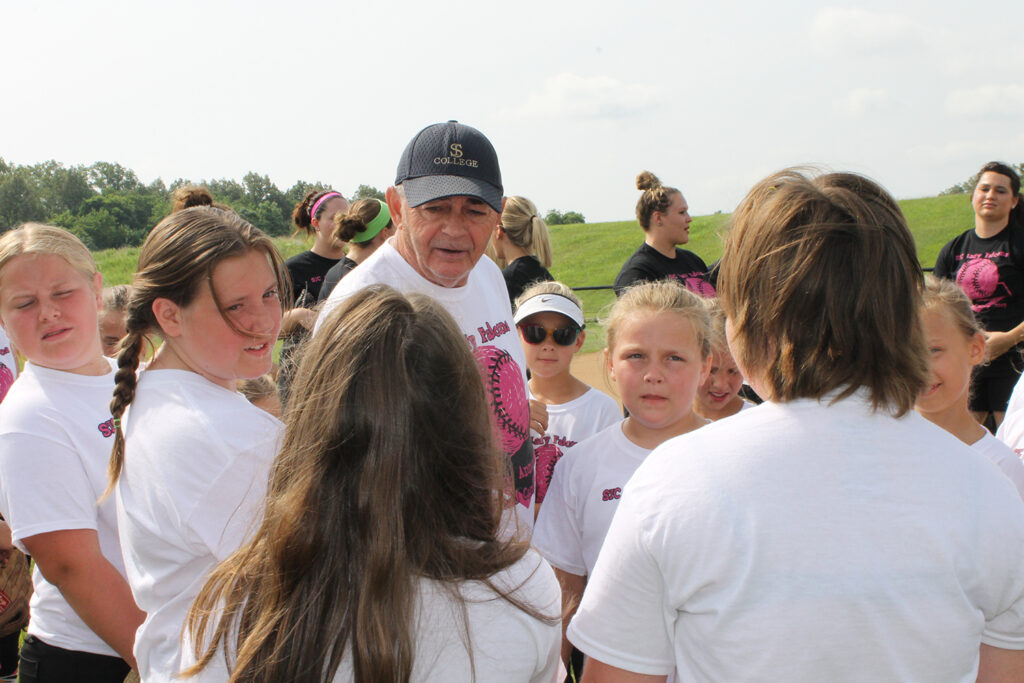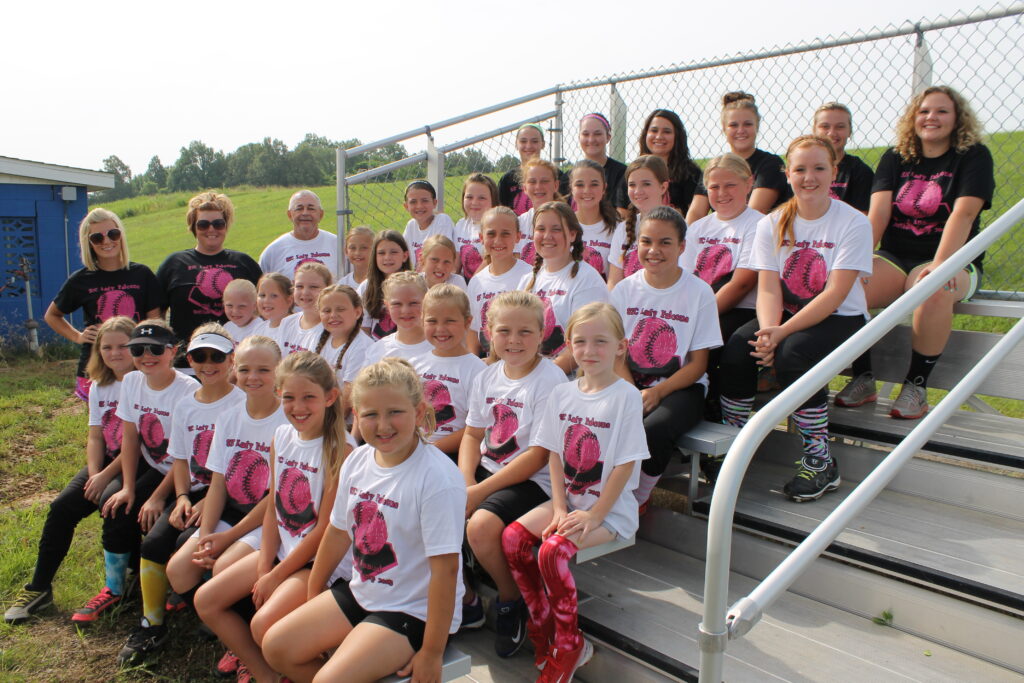 Nearly 30 girls ages 8-13 participated in the second annual summer softball camp at SIC's Falcon Field June 23-25.
The campers worked on boosting their skill level and becoming better overall players with guidance from the Lady Falcons' softball team and coaches.
"We really enjoyed working with the girls, and I think our SIC softball girls had just as much fun as the young ones," said assistant coach, Melissa Hunt. "We are looking forward to next year being even bigger and better!"
Coach Donn Gines, a college softball coach veteran, enjoyed meeting all of the young softball players and encouraged them to always learn one new thing each time they are on the field. Gines has more than 20 years of college softball coaching experience and boasts five conference championships, two regional championships and two trips to the National Junior College Athletic Association (NJCAA) Championship tournament.
Pictured (l-r) in the first row are Kassi Milligan of Carmi, Lily Pollard of Carmi, Brynn Warren of Norris City, Kadee Milligan of Carmi, Harley McCabe of Harrisburg, and Mylie Cronin of Carmi. Second row: Hannah Jones of Harrisburg, Myleigh Melvin of Eldorado, Jaycee Mitchell of Eldorado, Allie Murphy of Harrisburg, A.J. Stephenson of Raleigh, Hanna Farmer of Eldorado, Sophia Shelton of Galatia and Izzy Clarida of Galatia.
Row three includes Sydney Farmer of Eldorado, McKenna Boon of Harrisburg, Riley Patton of Rosiclair, Teegan Stanlye of Galatia, Jennifer Fly of Harrisburg, and Aliyah Tecalco of Galatia. In the fourth row are Alyssa Hankins of Galatia, Kitana Rees of Eldorado, Molly Peterson of Galatia, Sydney Horton of Galatia, Heidi Bush of Galatia, Riley Wright of Harrisburg, and Ali Joyner of Galatia.
The SIC Falcon players/instructors on the top row include Whitney Younger of Harrisburg, Liz Sloan of Galatia, Maranda Chance of Vienna, Casey Crowder of Carrier Mills, Ashley Ferrell of Harrisburg and Dakotah Quertermous of Marion. Standing are Marriah Hunt, former falcon softball player, Melissa Hunt, assistant coach and Coach Donn Gines.
###