Southeastern Illinois College Participated in See You at the Pole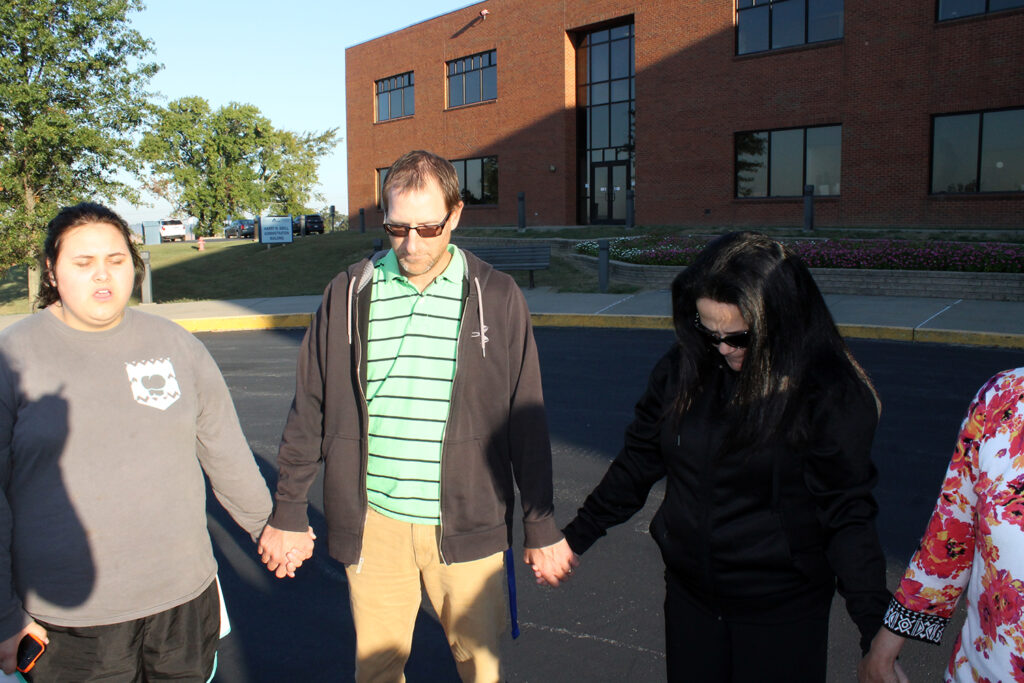 Students, faculty and staff participated in the 25th annual "See You at the Pole" prayer and devotion service held Wednesday, Sept. 23.
Southeastern Illinois College student, Katie Johnston of Harrisburg, lead the devotional time of See You at the Pole, reading Acts 1:14.
"'See You at the Pole' is very important for our college," said Johnston. "We need to come together in Christ to pray for our nation and each other. Praying together shows our faith and shows others that we are serious about our beliefs and we want them to see that. Simply put, we need to pray."
"See You at the Pole" attracts more than two million students from over 20 countries each year as they meet at their school flagpoles to pray for friends, families, schools and leaders. This year's theme was "United".
The ceremony was sponsored by SIC's student organization, Brothers and Sisters in Christ (BASIC). BASIC is student-led and meets as a group every Wednesday on campus.
"BASIC gives me that mid-week boost that I need," said Johnston. "It is a great opportunity to meet with fellow Christians and encourage one another.
For further information about BASIC, contact BASIC club sponsor, James Carlton, at 618-252-5400 x2254, or james.carlton@sic.edu.
###