SIC Students take on New York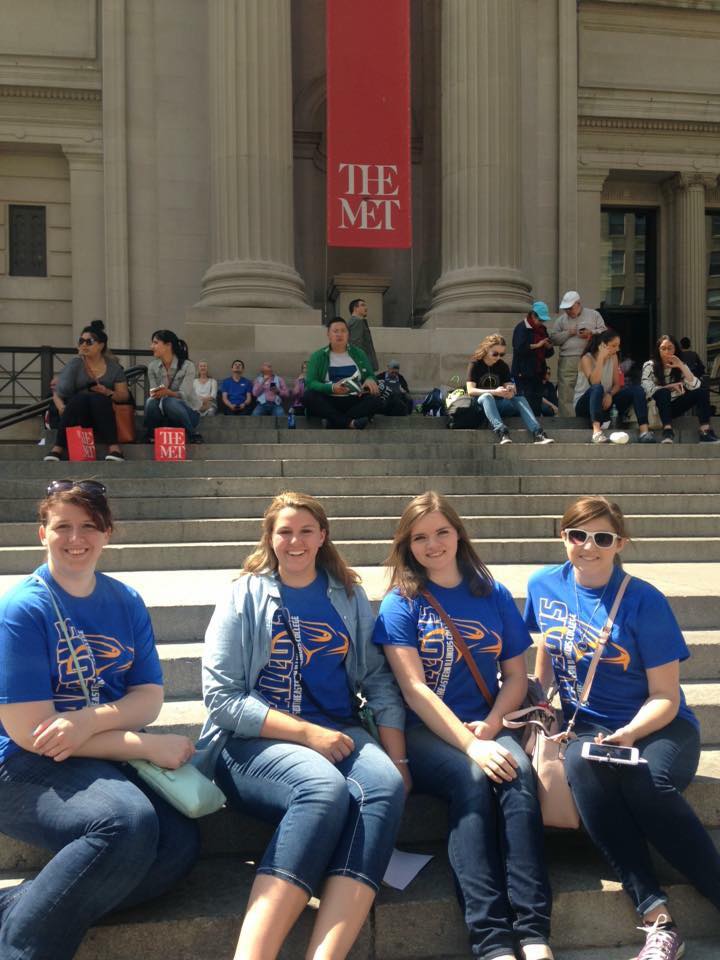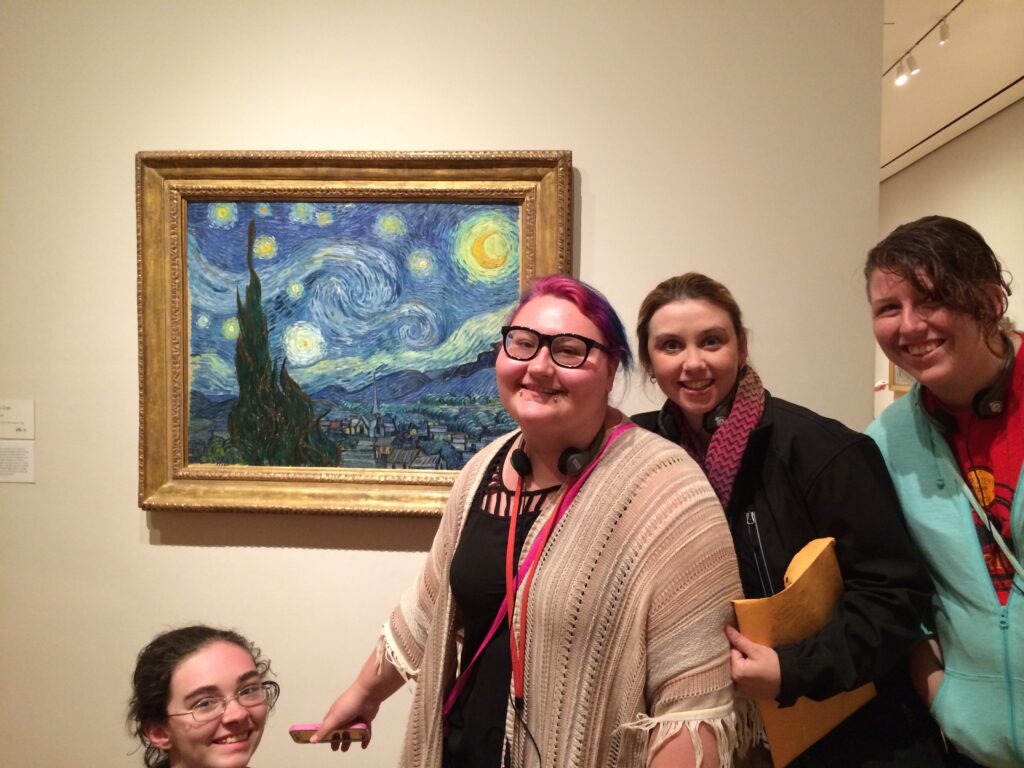 Southeastern Illinois College Art Club and Theatre Club (Theta Sigma Phi) traveled to the Big Apple last month for some exciting cultural experiences.
Staying at a hotel near Times Square, nearly 20 students, instructors and volunteers got a chance to visit the Statue of Liberty, Metropolitan Museum of Art, Natural History Museum, Central Park, China Town, and Little Italy. The students attended a bus tour to see the excitement of Manhattan, visited the 9/11 Memorial, and had a chance to see the Museum of Modern Art.
A highlight of the New York City trip for many students were the various Broadway shows.
"The Broadway shows were my favorite part of the trip!" said Emily Green of Golconda. "I enjoyed the Les Miserables show the most. The music was amazing; the experience of the trip was wonderful. It was so big and so much different than here."
Reagan Gray of Eldorado added, "I saw Wicked and Something Rotten. I had never been there before and it is really like a whole new world! I obviously love musicals so I'd say my favorite part was seeing Wicked. The whole experience was amazing."
Art instructor Sara DeNeal said her favorite part of being an instructor is helping students discover what the world has to offer by taking trips such as this one.
"By taking students to New York, I am able to share in their new experiences and help them shape their sense of self," said DeNeal. "I love watching them discover paintings and sculptures they've only ever seen in textbooks or on the internet. The discovery of the brushstroke or chisel mark on real artwork is worth the trip every time."
Theta Sigma Phi has been traveling to New York nearly every other year for some time, but this was the first time the Art Club accompanied the group. Fundraisers are held each year to save up for the trip.
To learn more about the art and theatre programs and clubs at SIC, call Sara Deneal (art) at 252-5400 ext. 2232 or Allan Kimball (theatre) at ext. 2485. Talent scholarships may be available.
###