Lego Robotics Camp to be Held at SIC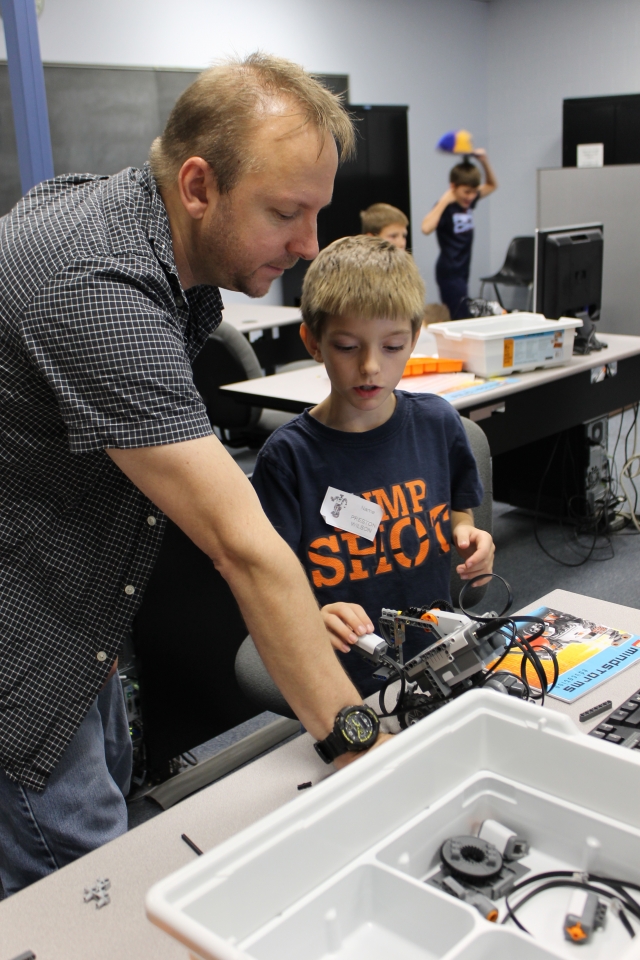 Southeastern Illinois College will once again be hosting a fun camp for children this summer. Lego® MindStorms® Robotics Camp will be held August 1-4 presented by the SIC Math and Science club.
This camp is for students ages 7-13. There will be morning sessions from 9 a.m. to noon and afternoon sessions from 1-4 p.m. The cost for the Robotics Camp is $99. Space is limited and seats fill quickly, so prompt registration is suggested. 
"Over the course of four days the students will receive guidance and instruction on how to assemble and program basic robots, but will also have the chance to use imagination and creativity to put their own personal spins on the robots," said Jason Fitzgerald, SIC Biology Instructor.  "This is a great way for students to learn through science and technology, all while having fun."
Participants will be introduced to the engineering process and mechanics of simple machines using gears, pulleys and levers. Students will work in small groups to build robots and get them to perform their desired actions. 
For further information on the Lego® MindStorms® Robotics Camp, please contact Lori Cox at 618-252-5400 ext. 2800, or visit www.sic.edu/legocamp.
###