Indiana Team Wins SIC Bow Fishing Contest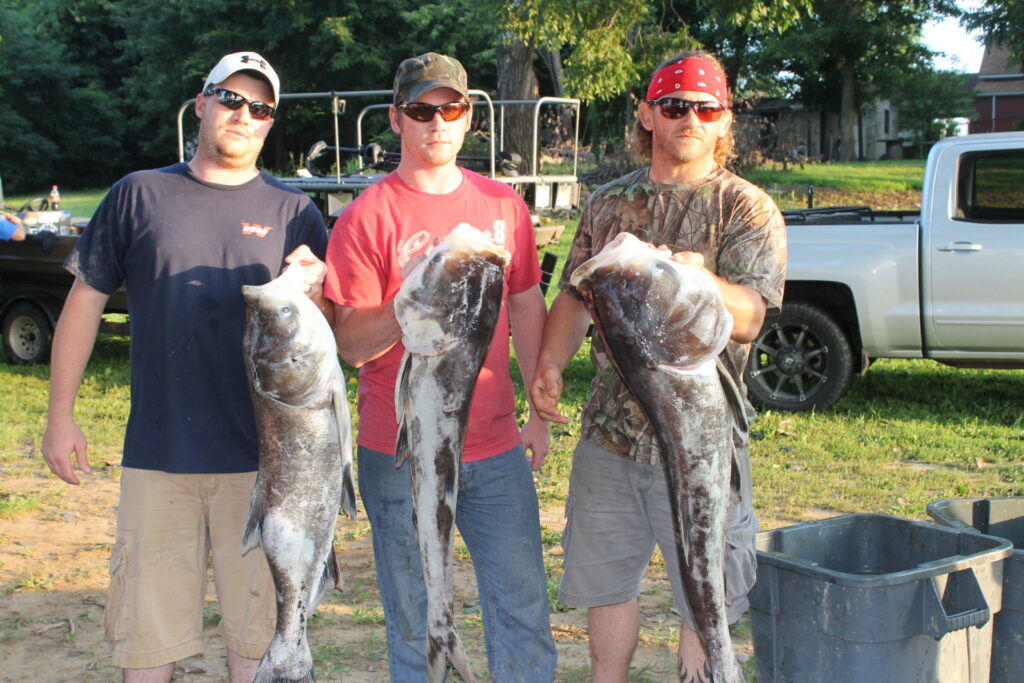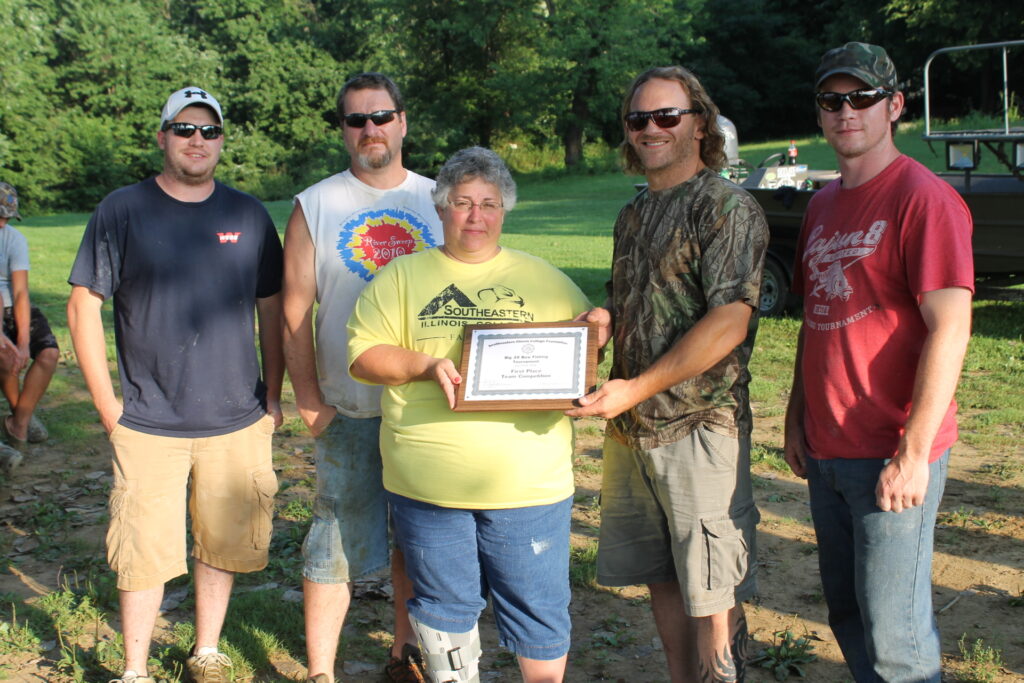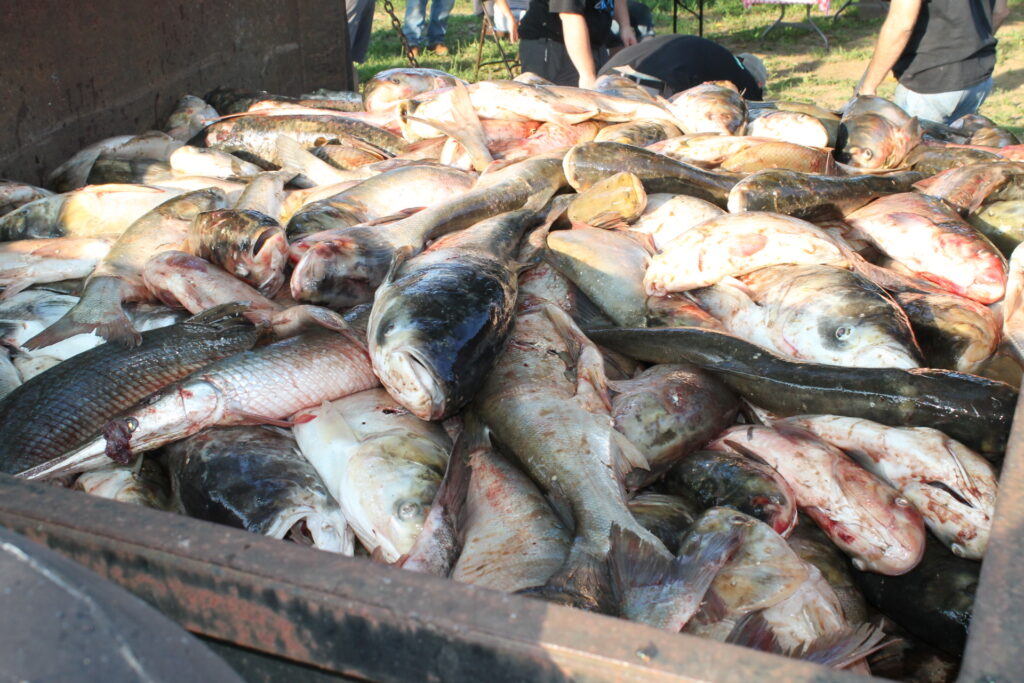 —Teams bring over 1,600 pounds of fish to the scales in Elizabethtown, Illinois—
The four-man team of Stephen Lane (Connelton), Steve Herrmann (Tell City), Scott Henze (Evansville), and Michael Fenn (Tell City) arrowed 291.8 pounds of invasive fish over the weekend to win the first annual Southeastern Illinois College Foundation Big 20 Bow Fishing tournament.
Presenting the event's top honor is Foundation board member Sandy Cowsert of Golconda.
A total of 12 teams competed for prize money and bragging rights late Saturday evening and early Sunday morning to raise funds for the college. The SIC Foundation co-sponsored the tournament alongside the college's national championship archery team. Greg Pyle and Mid-America Bowfishing Organization (MABO) provided valuable assistance in conducting the event.
At the close of the tournament, some 140 fish had been weighed totaling 1,619 pounds. These fish are characterized as invasive to the Ohio River and other bodies of fresh water throughout the Midwest. More than forty fishermen representing Indiana, Kentucky, and Illinois participated in the tournament to do their part in eliminating as many as possible.
To view the event photos, go to www.facebook.com/southeastern.illinois.college.
###