PBL Students Prepare Angel Tree for Children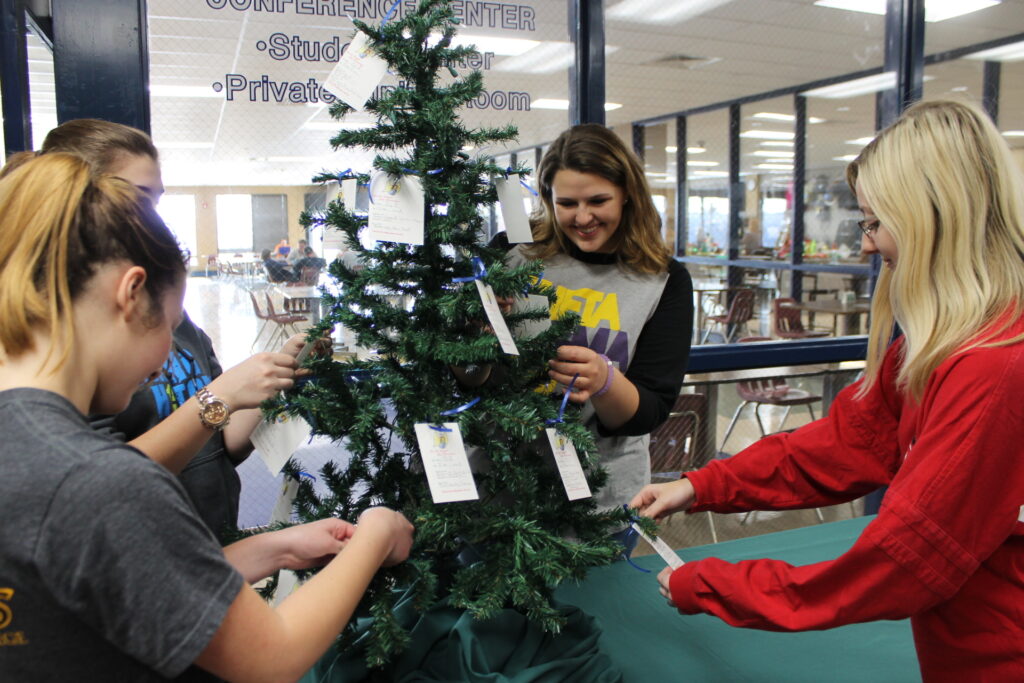 Southeastern Illinois College's Phi Beta Lambda (Business Club) students were found preparing an Angel Tree this week. The community service project will help to buy Christmas presents for needy children. Twenty "angels" in need of Christmas presents are represented on the Angel Tree.
Items listed include clothing (complete with sizes) and toys requested for each child. The Angel Tree is located in front of SIC's Harry L. Crisp Student Center at the Harrisburg campus. Wrapped gifts should be delivered to instructor Kelsie Bond-Rodman in Room A208 by Dec. 8, and should include the angel's information and indicate what is inside the packages. They are requesting that all clothing items be new.
For more information, contact Bond-Rodman at 252-5400 ext. 2322 or kelsie.bond@sic.edu.
###