SIC Forensic Falcons Prepare for Night Before Nationals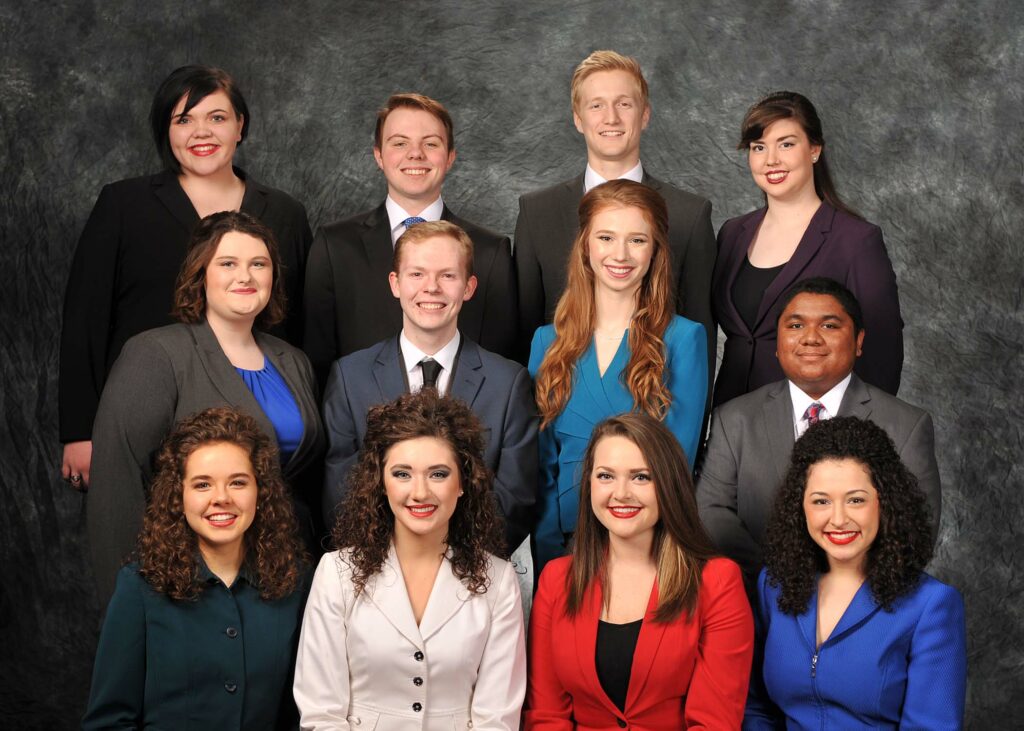 The Southeastern Illinois College award-winning, state champion Forensic Falcons speech team will showcase their talents to the public during their annual "Night Before Nationals" on Tuesday, April 4 from 7:30- 8:30 p.m. in the George T. Dennis Visual & Performing Arts Center theatre. The audience will get to watch six of the 46 entries heading to nationals. A minimum donation of $5 is suggested at the door to support the speech team's trip to the Phi Rho Pi national tournament in Washington D.C. April 10-15.
Pictured are: Back row (l-r) Joli Murphy (Springerton), Chanse Tullis (Springerton), Gabe Motsinger (Carrier Mills), Shay Wood (Shawneetown); middle row (l-r) Rachael Hooven (Harrisburg), Noah Taylor (Eldorado), Kaydee Dycus (Mt. Vernon), Nick Cofield (Carrier Mills); front row (l-r) Shannon Welker (Harrisburg), Carrice McDaniel (Harrisburg), Haley Rushing (Marion) and Cassidy Maynard (Harrisburg).
###