Hardin County Cougars Win High School Archery Tournament at SIC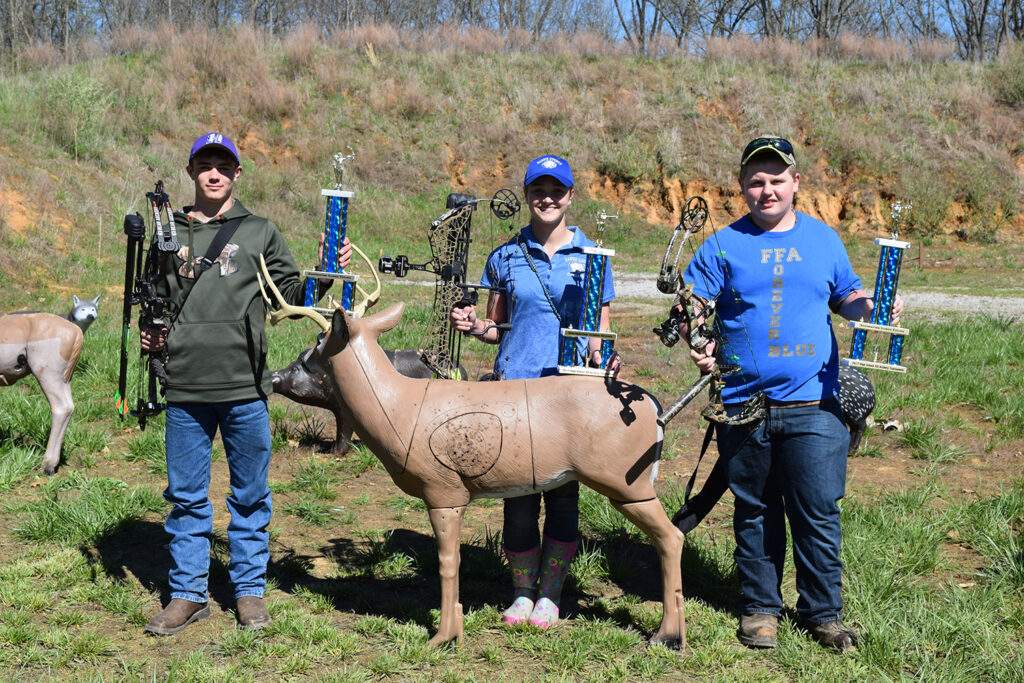 For the second time in three years, Hardin County High School won the Southeastern Illinois College 3D Archery High School Invitational.
The tournament, held in April, attracted eight high schools, including a team of four students from Belleville East. In all, 48 contestants competed for honors in the open division, men's bowhunter division, and women's bowhunter division.
"Our annual tournament is definitely growing," said SIC archery coach Archie Blair.
Blair noted that in 2015, the first year for the event, there were only 27 students competing.  He added that the tournament allows his college coaches to get a glimpse of the local talent in the area and to begin the recruitment process for the 2017-18 school year.
This year, Adriana Armstrong of Elizabethtown won the women's bowhunter division. Kody Cavender of Harrisburg took home top honors in men's bowhunter, while Eric Williams of Carmi finished as the top open division shooter.
As a side note, SIC learned that Armstrong won the Illinois Scholastic 3D state championships in Pekin this month in the women's bowhunter division, sending her to the national competition.  She is a member of SIC's archery development team alongside Jalyn Sharp of NCOE High School who won the women's open in the state tournament.
Teams finishing behind Hardin County in the SIC tournament included Carmi-White County in second, Harrisburg in third, Gallatin County in fourth, and Eldorado in fifth.
High school seniors interested in trying out for Southeastern's national championship archery team are encouraged to call SIC's head archery coach Archie Blair at 618-252-5400, Ext. 2145.
###