SIC Places 2nd in State Government Competition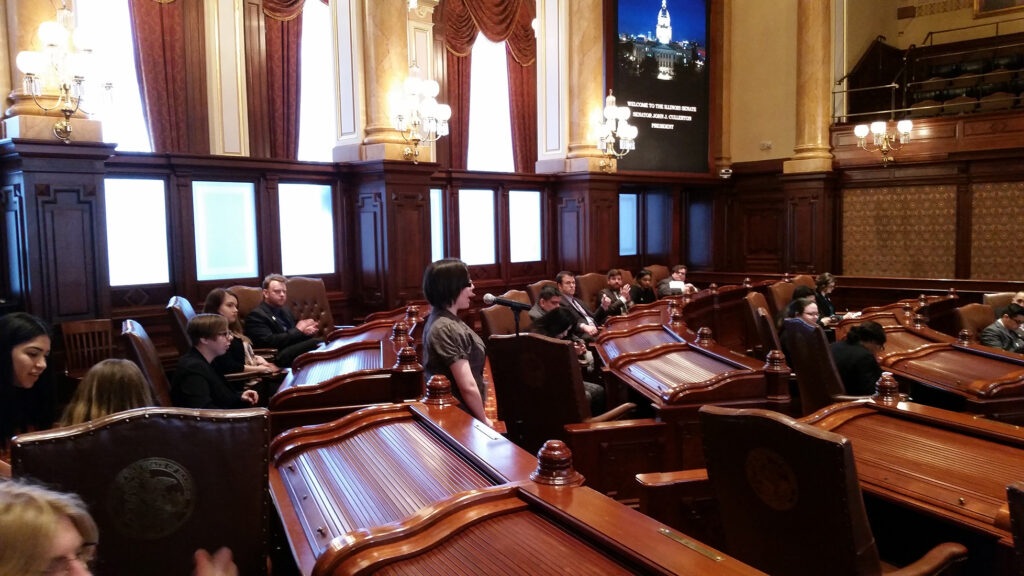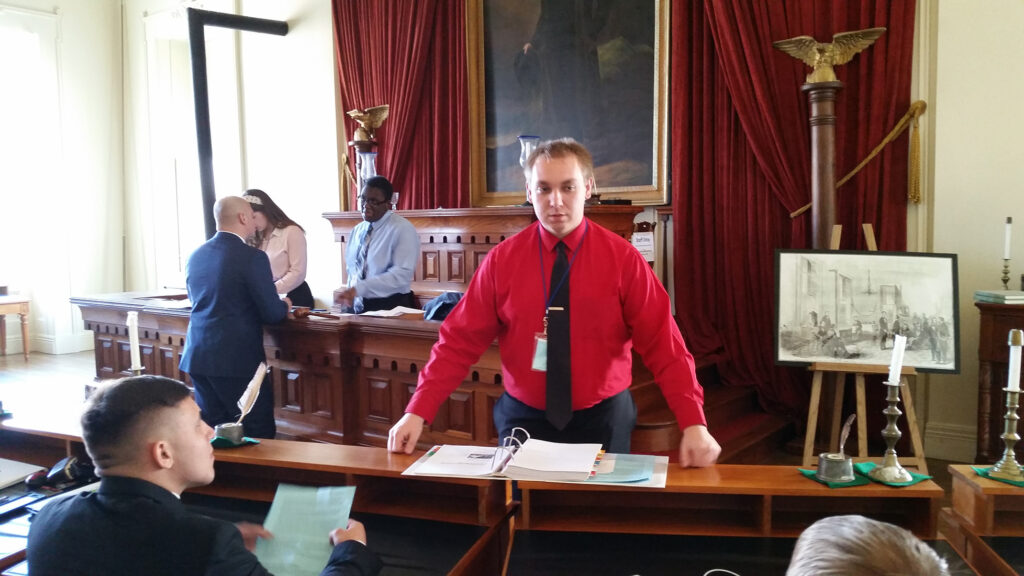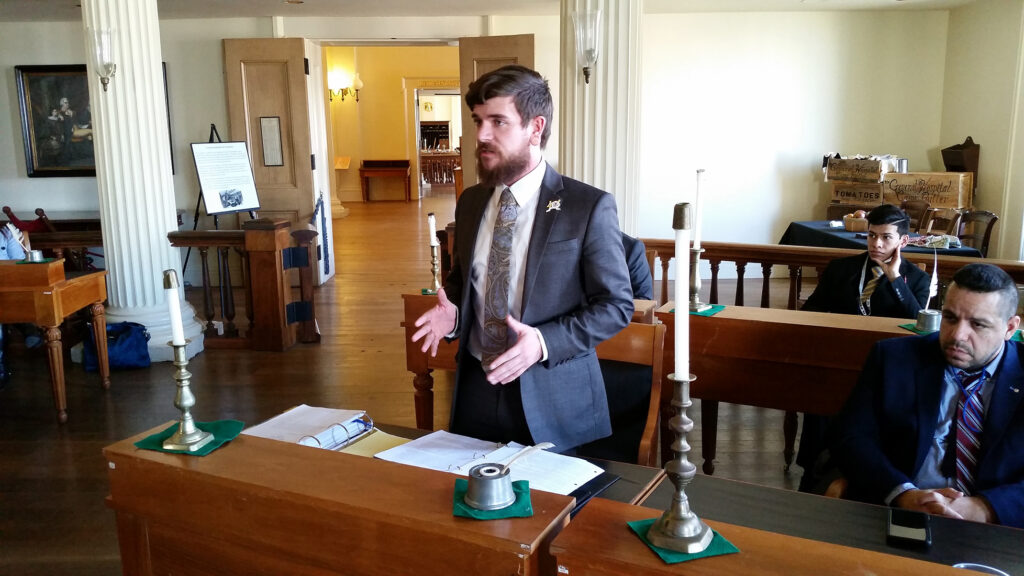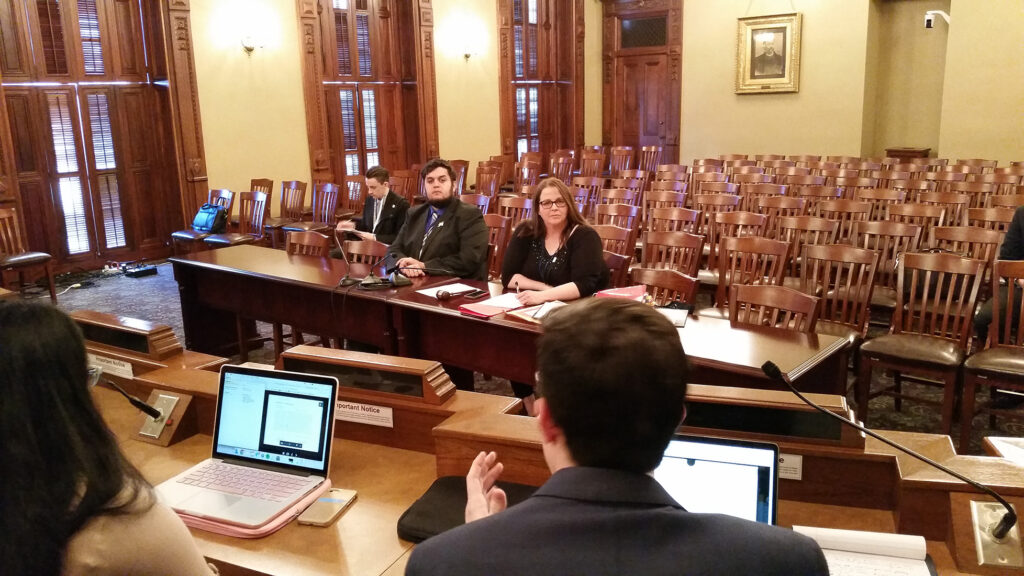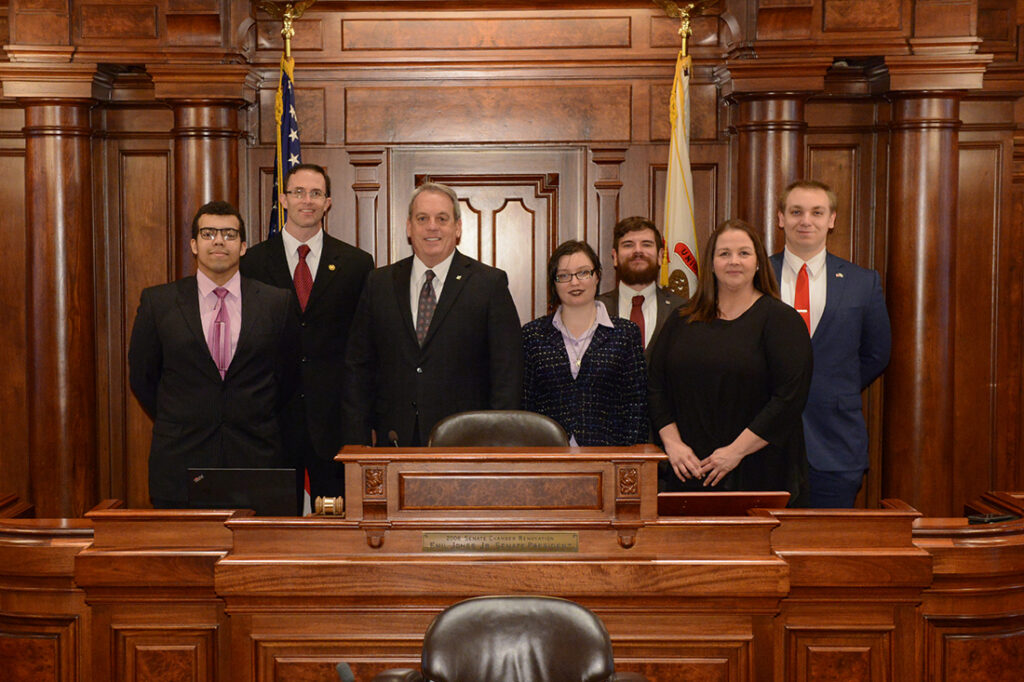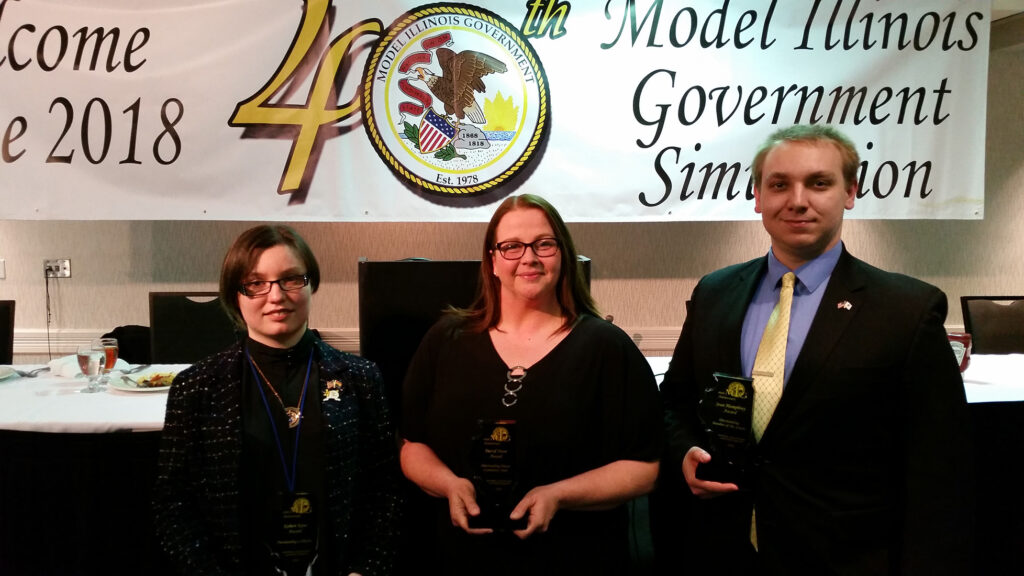 Southeastern Illinois College placed second among small delegations at the Model Illinois Government (MIG) state competition at the state capitol in Springfield.
SIC led all small schools in major awards and committee leadership positions.
This was accomplished despite Southeastern's status as the smallest school at the competition where they matched up against much larger colleges and universities.
This year SIC was not only the smallest school in terms of enrollment it also had the second smallest number of competitors (five).
"In fact, this was the smallest delegation in school history." said political science instructor and advisor Matt Lees. "To score nine points with just five students is impressive.  We were taking on teams with twice as many students.  With such small numbers we needed each and every delegate to contribute."
Southeastern students were elected to three committee spokesman positions.  The team also had a committee chair, a floor whip, and won the election for Assistant Minority Leader.
SIC also won major awards for Outstanding Committee Chair, Outstanding Lobbyist, and Outstanding Member of the Senate.
Head Delegate Evan Doughty, led the team that he characterized as the "finest delegates that the competition had to offer."
"Evan showed consistent leadership throughout the year," said Lees.  "He was the very essence of a team captain."
During competition students have the opportunity to debate bills in the actual House and Senate chambers in Springfield and in the Old State Capitol.  This year over 300 students from 16 colleges and universities across the state participated.
Lees offers a class to prepare the students for the simulation.
Students are required to research every bill in their committees, as well as bills covered in class. They must also keep a journal including at least three pieces of scholarly research.
First year delegate Jordan Franks of Rosiclare commented, "As stressful as it was, I loved every second of it. This has been one of the most rewarding experiences of my life."
Returning delegates included Head Delegate, Evan Doughty of Equality, Casper Johns of Omaha, Ryan Dennison and senior delegate Dana Hooven both of Harrisburg.
Delegates securing committee spokesperson positions included Dennison, Doughty, and Franks.  Hooven was elected to committee chair and floor whip positions, while Ryan Dennison was elected Assistant Senate Minority Leader.
Dennison commented, "This team was the smallest that I have ever been a part of, but it was without question the strongest."
Dana Hooven later won the David Hunt Award for Outstanding House Committee Chair, while Casper Johns won the Robert Kent Award for Outstanding Lobbyist, and Ryan Dennison won the Jean Humphrey Award for Outstanding Member of the Senate.
In acquiring two positions and one award, Dennison and Hooven acquired three composite points leading the entire simulation in individual points and tying a school record.
"Ryan is one of the most passionate debaters I have ever instructed," said Lees "to win the Outstanding Member Award as assistant speaks volumes about his leadership."
Lobbyist Casper Johns crafted her own original legislation, and successfully guided it from committee all the way to the Governor's desk where it became the first bill signed into law at the simulation.
She also represented two different lobbying interests and lobbied heavily in Committee and both chambers.
"SIC has a long distinguished history of incredible lobbyists," said Lees, "Casper more than carried on that tradition this year."
This year also marked the end of an era at SIC.  This was senior delegate Dana Hooven's last simulation.  "Dana was the only student on this year's team that was a member of our  last three championships teams," said Lees.  During that time Hooven has won three major awards tying the record for the most awarded delegate in SIC team history.
Hooven added, "I would not be a District Legislative Assistant and Capitol Legislative Assistant to State Senator Fowler if it were not for this organization.  MIG allowed me to realize my life's calling."
###