TAYLOR LAMAR ADDS STRENGTH TO SIC BOWLING TEAM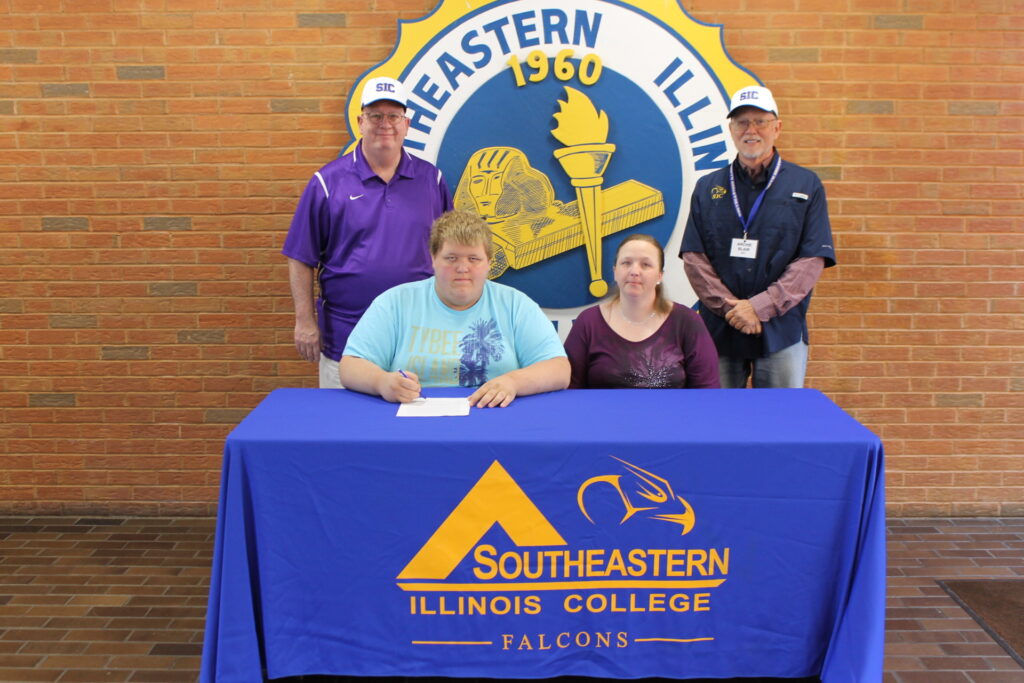 Taylor Lamar from Broughton will suit up for Southeastern Illinois College's US Bowling Congress (USBC) Collegiate bowling team on August 13th, marking the inauguration of competitive bowling at the school.
Lamar was a two-year starter for Eldorado High School's IHSA bowling team.
SIC's lead coach Doug Cottom is excited about the opportunity for area high school bowlers to extend their passion for the sport into their college years and is hopeful for a post-season berth given the talent he has accumulated so far, including the acquisition of Lamar.
"I had the privilege of seeing Taylor bowl daily at Eldorado High School's practices. He is one of those kids that got started in competitive bowling late and is just now beginning to learn the game," said Cottom.
"What is most impressive about Taylor are the great strides he's made in a very short period of time. He certainly is a welcome addition to SIC's program," added Cottom.
After graduating from high school in May, Lamar planned to attend McKendree University on a partial academic scholarship to pursue a degree in business administration. However, it is his opportunity to bowl as a starter for SIC that is keeping him home for his first two years of college, where he will begin study towards his business degree.
Head coach Archie Blair shares Cottom's enthusiasm about bringing Lamar on the team.
"As with a number of others on the team, Taylor was headed elsewhere to attend college until he discovered we were starting a USBC Collegiate bowling team while providing academic financial support," said Blair. "We couldn't be more excited for Taylor—and for SIC!"
Southeastern's first USBC tournament will be October 27-28 at the 10th Annual Lindenwood Lions Classic in St. Charles, Missouri.
###