SIC PowerSports Program Partners with Polaris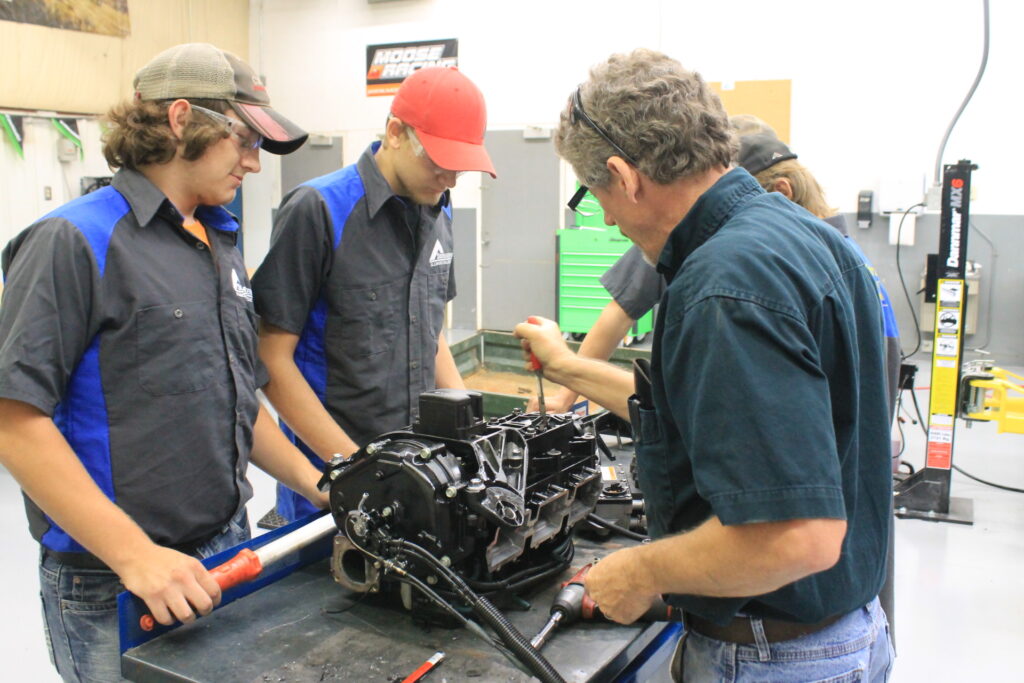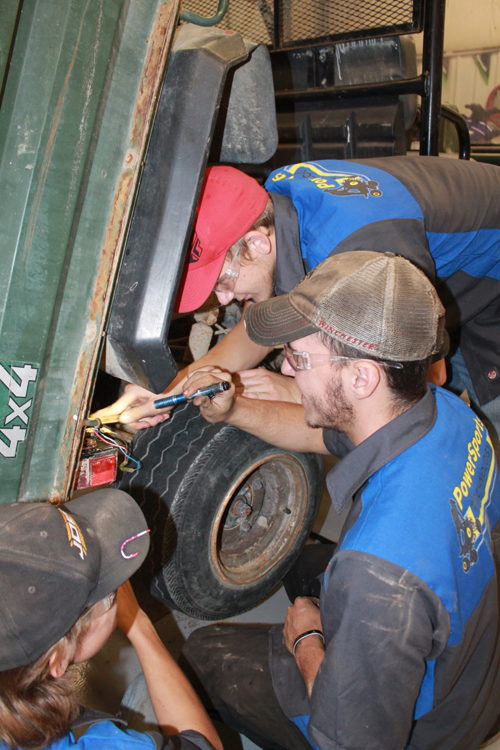 Southeastern Illinois College's new PowerSports program began in August and will now be partnering with Polaris for specialized training in their products.
"We were contacted earlier this year by Polaris Industries Inc., which designs, engineers, manufactures and markets powersports vehicles worldwide," said SIC PowerSports instructor, Ralph Boots. "They heard about our new program through our marketing and recruitment initiative. It seems they, as well as many other companies in the field need more trained technicians, and wanted us to have the opportunity to be a part of their training partnership program."
Polaris operates through four segments: Off-Road Vehicles (ORVs)/Snowmobiles, Motorcycles, Global Markets and Aftermarkets. The Powersports Partnership Program includes online technical training through Polaris University, which certifies students in both bronze and silver Master Service Dealer certifications to prepare them for hiring by a Polaris dealer, as well give them the opportunity to finish Gold level certifications. The program gives its participants a better understanding of Polaris products and how to effectively service, diagnose and repair them.
"We're excited to be able to offer this partnership to benefit our current and future students at no additional cost to them," said Boots.
SIC's two-semester PowerSports program is one of just a few programs like it in the country. It prepares students for maintenance and repair of side-by-sides, 4-wheelers, gators and other recreational vehicles.
According to Boots, classes are going well during this first semester of the PowerSports program at SIC, and students are on track to completing their first semester. He added that several motor sports dealers and small engine/ lawn and garden equipment repair shops are already showing interest in hiring students straight out of the program.
"We also have one local dealer who chooses to remain anonymous that has been instrumental in providing donations to enhance the program over the first semester, and has also arranged for a scholarship to offset the cost to one of the graduates. We're truly thankful, because that partnership has also been a tremendous blessing."
SIC's PowerSports training includes the diagnosis and repair of gasoline and diesel engines, transmissions, electrical/electronic systems, brake systems, steering systems and suspension systems.  Students will have the opportunity to work on top brands including CAT Utility Vehicles, Honda, Arctic Cat, Kawasaki, John Deere and more, in addition to Polaris.
The new program is also guided by an advisory board made up of local and regional industry members who review the curriculum, ensuring that students are learning the skills needed by employers. SIC works directly with area dealerships for internship placement and anticipates high job placement rate for graduates. The employment outlook for small engine mechanics is growing faster than average for all occupations according to the U.S. Department of Labor's Occupational Outlook Handbook.
The classes are not just open to those planning to enter the career field of recreational vehicle mechanics, but also for hobbyists who want to learn how to service their own recreational vehicles or small engines.
For those who may be interested in starting their own powersports maintenance or small engine repair shop, SIC can provide additional support through the Workforce & Illinois Small Business Development Center (WISBDC).
"Through the WISBDC, we can give entrepreneurs the tools they need to get their business off the ground," said Lori Cox, Associate Dean of Workforce Education. "Our experienced business counselors have helped numerous area businesses, and many of our services come at no charge."
Space is limited for the PowerSports Technology program, and registration is going on now for classes that begin in January.
For additional information about the program, visit www.sic.edu/PowerSports or contact recruiter Rachel Parish at 618-252-5400 ext. 2245 or email recruiters@sic.edu.
###