Mt. Vernon's Diana Ward Joins the SIC Bowling Falcons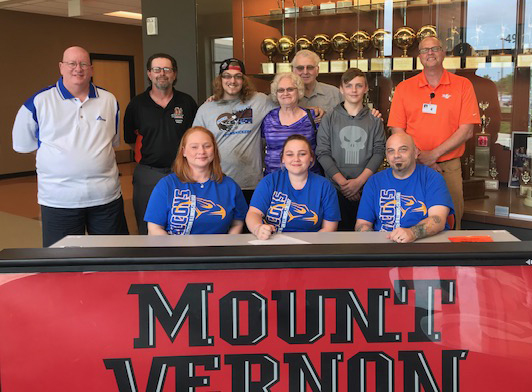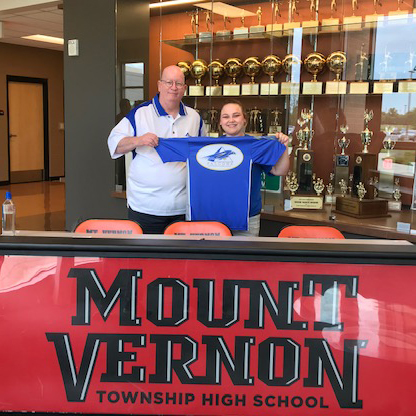 Diana Ward of Mt. Vernon signs her intent to bowl with Southeastern Illinois College's Bowling Falcons.
SIC's Head Coach Doug Cottom said he's been eyeing Ward's talent for a while.
"Diana is a girl that we had in our sights since the middle of her junior year. She is a very strong, solid player that keeps it in play," said Cottom. "She plays a very simple game that doesn't get into trouble.  She's a great addition to our program."
The 2019-20 season marks the second year for Southeastern's bowling team and will find the Falcons, eight men and eight women strong, competing in Ohio, Illinois, Tennessee, and Missouri in search of a national championship.
###