Banterra Presents Check to SIC Learning Commons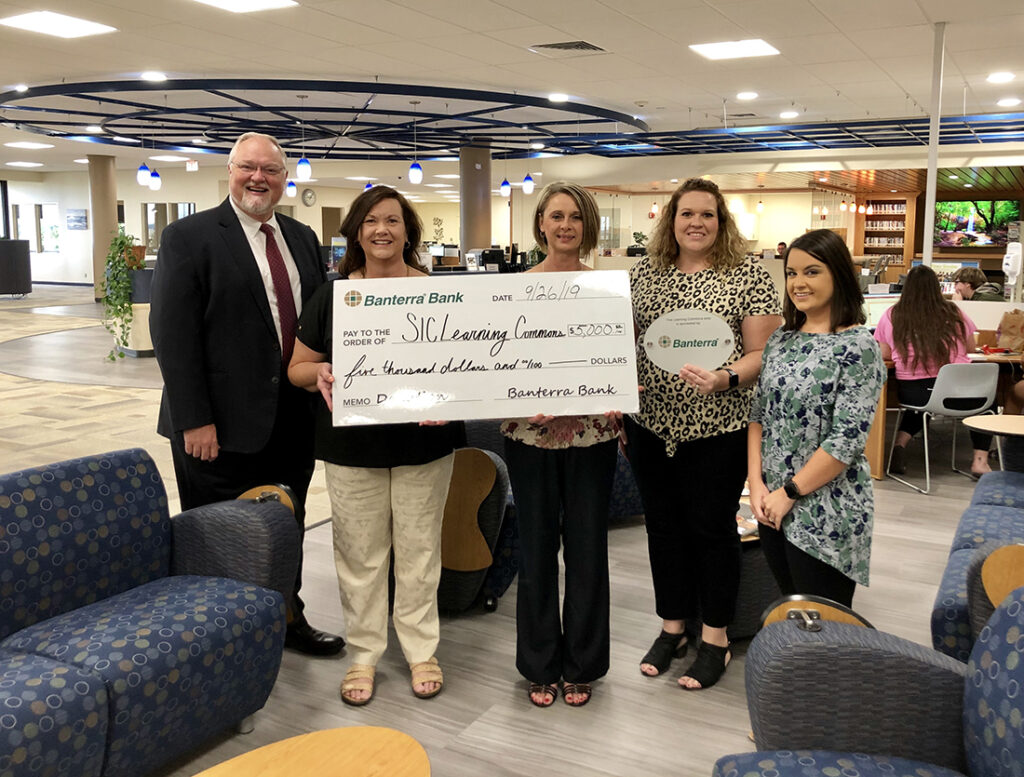 Banterra's Meghan Densch, Treasury Services Manager and Debbie Shroyer, Banking Center Manager in Eldorado, stopped by Southeastern Illinois College Thursday, Sept. 26, to present a $5,000 check for the new Learning Commons. Banterra is a major sponsor of the newly renovated student space at SIC.
The SIC Learning Commons houses the Melba Patton Learning Resource Center and the Dana Keating Student Success Center. The space, which is still under renovation, provides students with a modern area to use for reading and relaxing, use of various electronic devices, homework, meeting space, collaborative workspace, media support, tutoring, testing, games and puzzles, and much more.
"We have a great partnership and want to show our support of SIC and our community," said Densch.
A permanent Banterra sign will be placed in the sponsored lounge and study area.
A grand opening celebration will be on slate this winter once all renovations and furniture additions are complete. To become a sponsor, contact Karla Lewis at (618) 252-5400, ext. 2326 or email karla.lewis@sic.edu.
###