SIC's Model Illinois Government Wins Top Honors at State Competition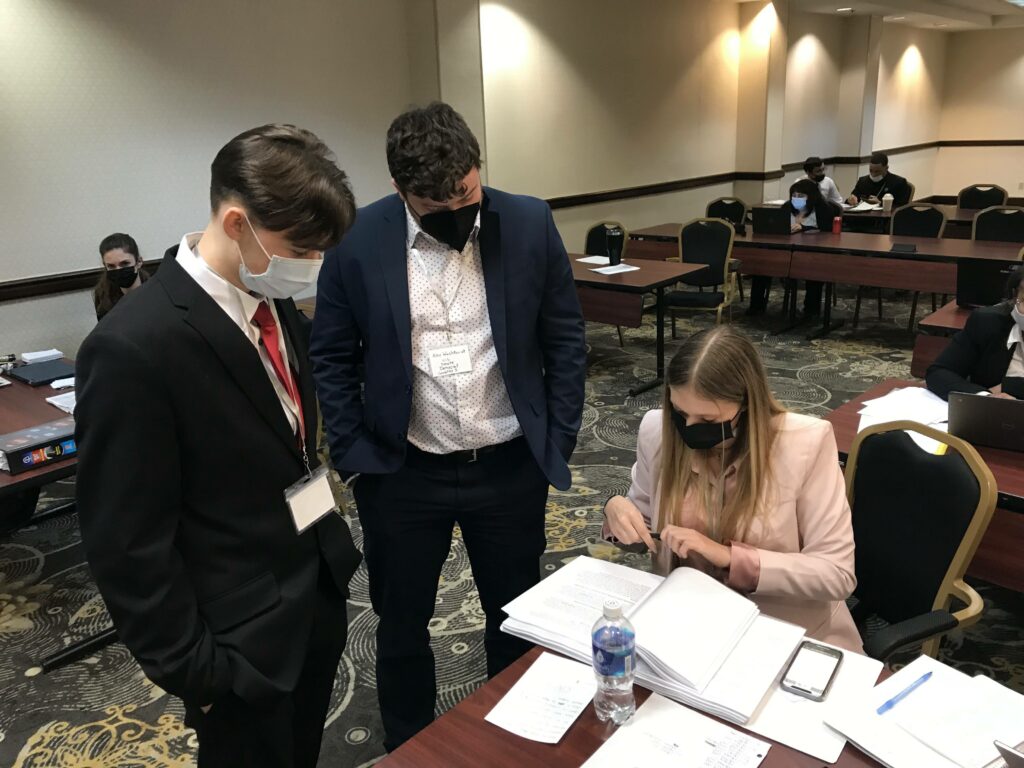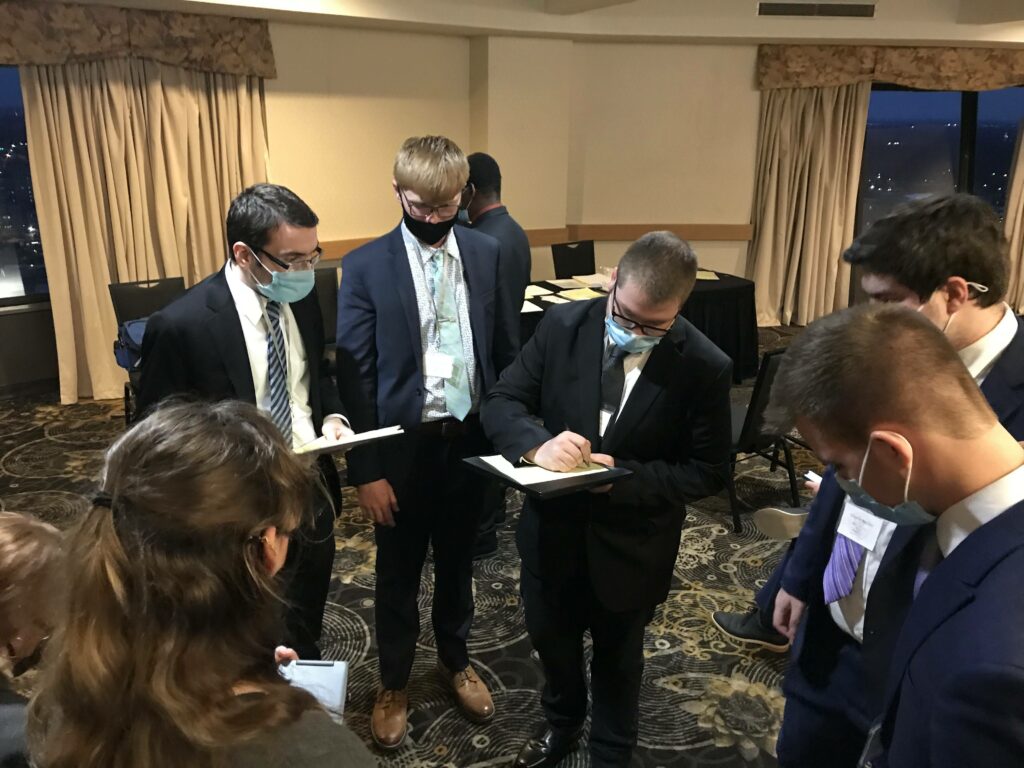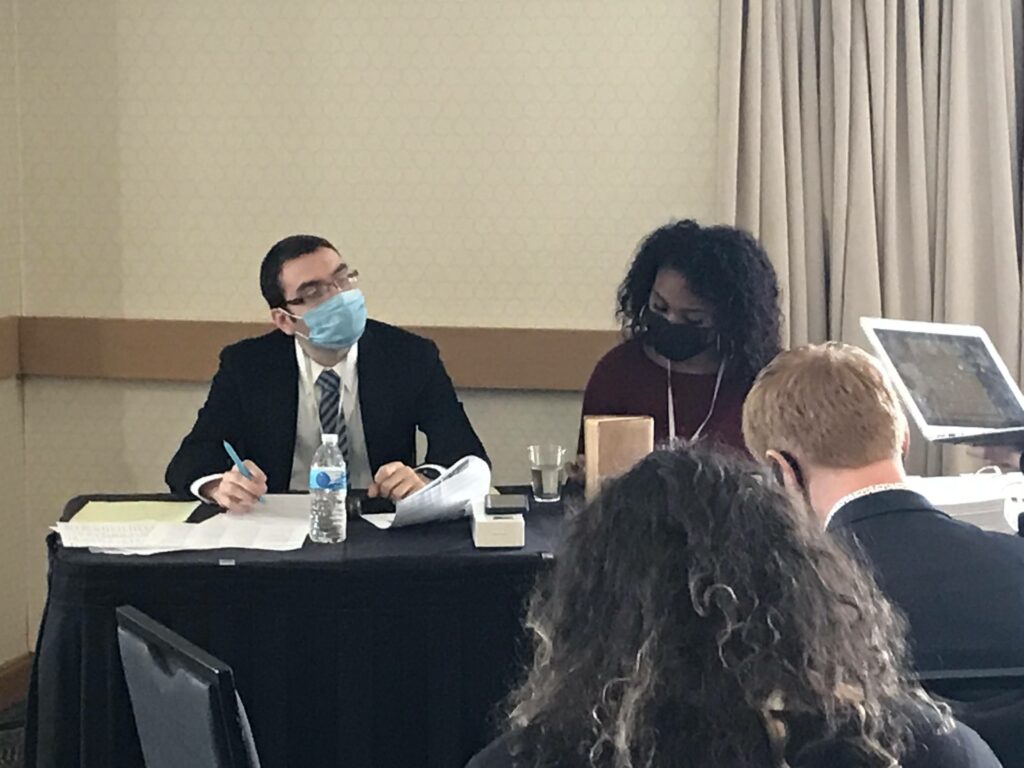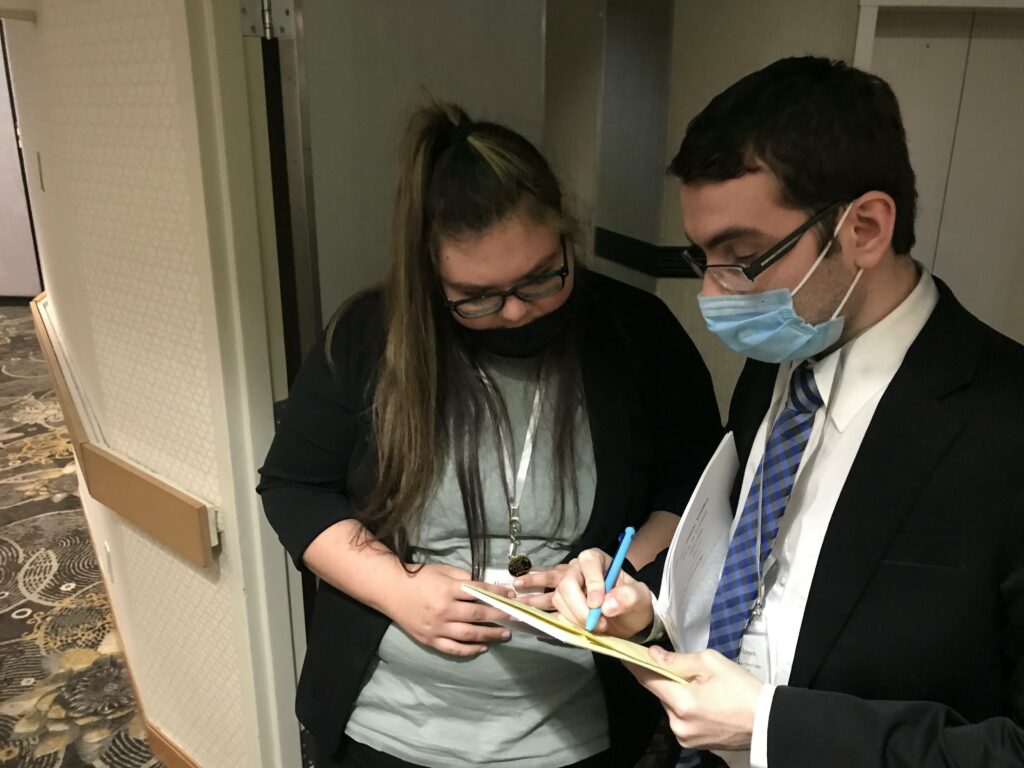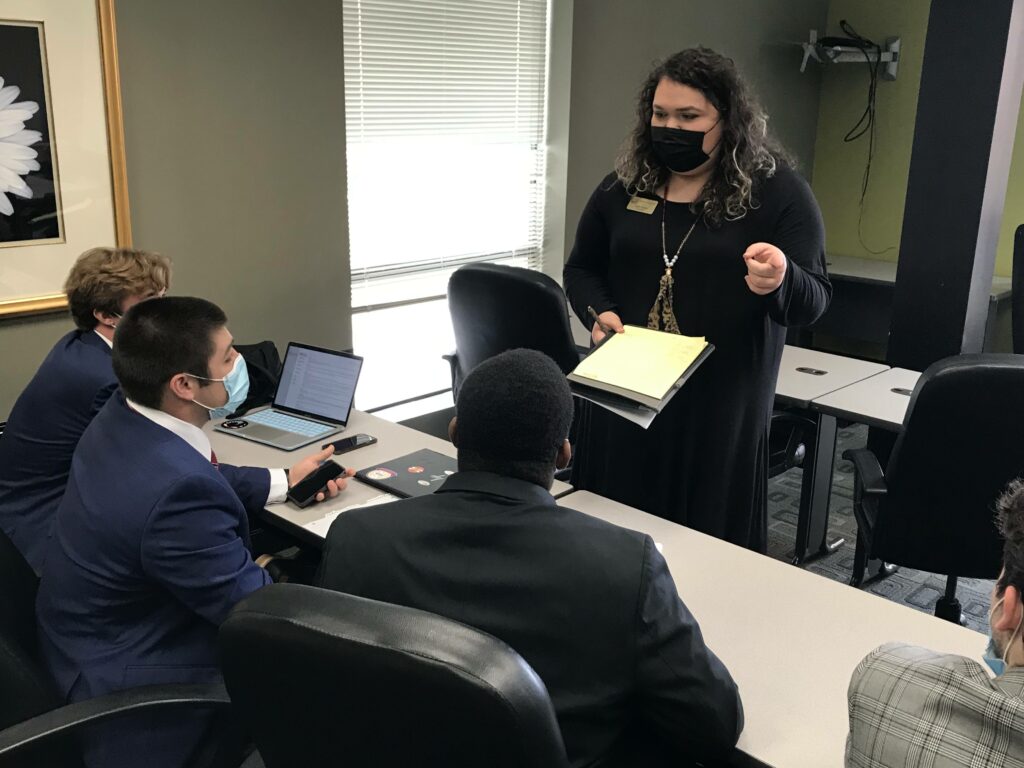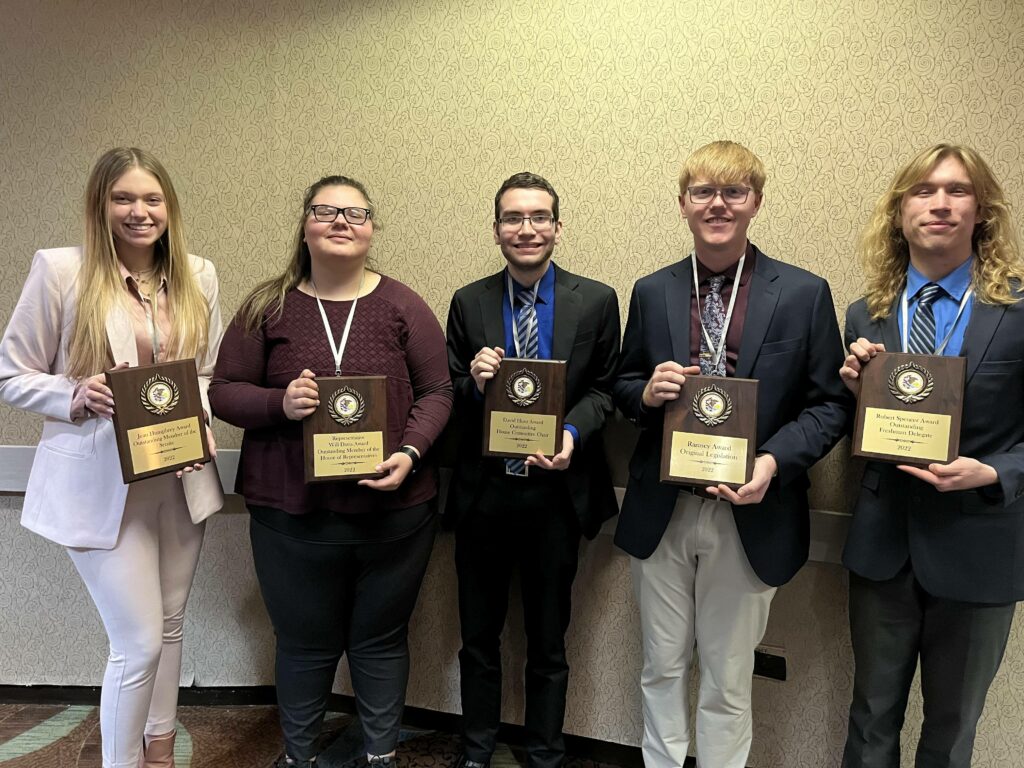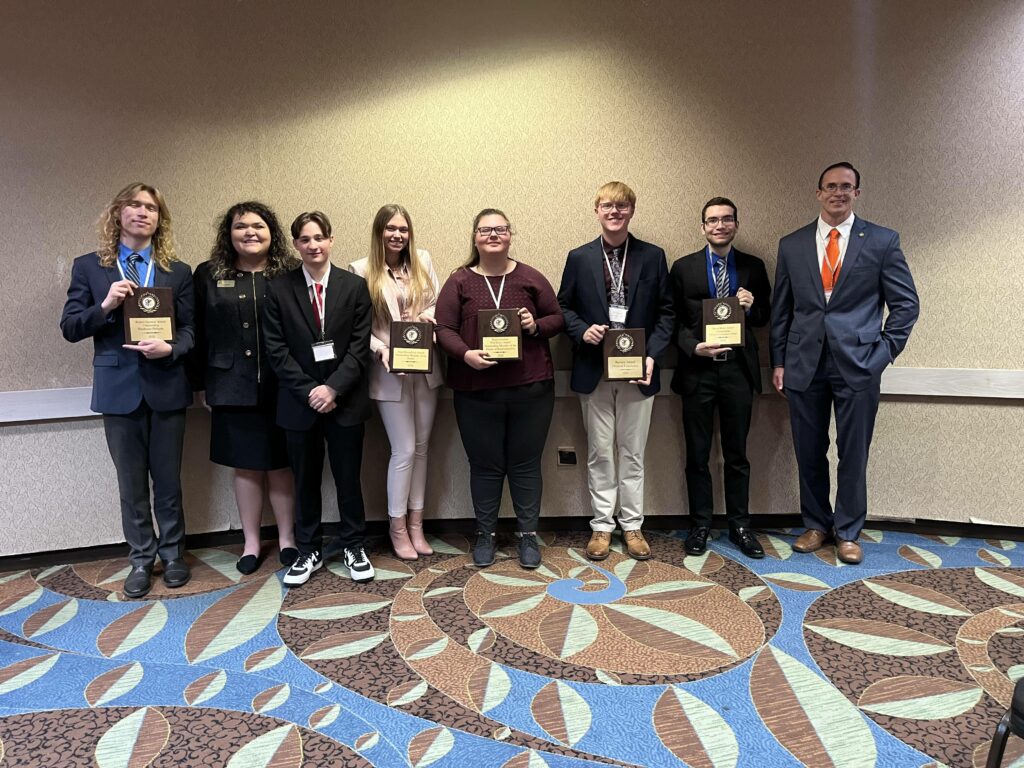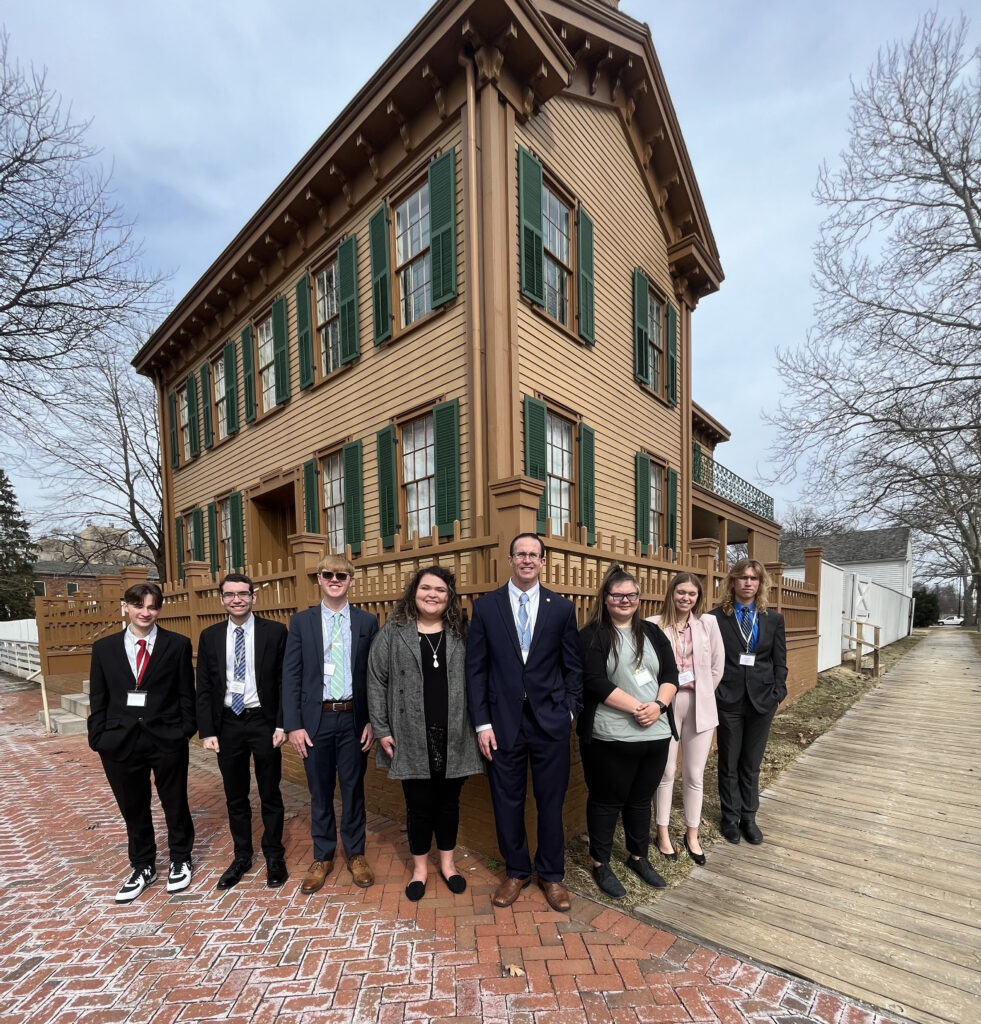 Southeastern Illinois College's Model Illinois Government (MIG) team was named a finalist for the "Outstanding Small Delegation" award at the recent legislative competition in Springfield —the highest honor bestowed on a delegation of 13 or fewer.
MIG is a legislative simulation and moot court with students filling roles as legislator, lobbyist, journalist, attorney, judge and party positions of committee and leadership. This year 254 students from 14 colleges and universities participated.
Southeastern Illinois College led all small delegations in total points (14), leadership positions (10), led all schools in points per delegate, and set a new school record in major awards (four).
MIG rules prohibit any team from winning consecutive State Championships in the same class size. (SIC won the Outstanding Small Delegation award last year and has won an Outstanding Delegation award 11 out of the last 17 years.)
"This group of students has been a pleasure to instruct. They met or surpassed my loftiest expectations, every single member contributed," said SIC advisor and political science instructor Matt Lees.
The delegation secured six committee spokesperson positions, three floor whip position, the House Assistant Minority Leader, and awards for Outstanding Senate Committee Member, Outstanding First Year Delegate, Outstanding Original Legislation, and Outstanding Lobbyist.
First-year delegates included TooCoby Irving, Gillian Jones, Callie Oxford all of Harrisburg, Gerard James and Bethany Smith of Eldorado, and Jacob Lemon and Kaleb Schutt both of Golconda.
Returning delegates included Head Delegate Sean Dillard of Harrisburg, Christian Lane of Rosiclare, and Senior Delegate Tracy Stokich of Galatia.
Delegates securing committee spokesperson positions included Dillard, Irving, James, Jones, Lane, and Schutt. Floor whips included Jones, Oxford, and Smith. Christian Lane was also elected Assistant Majority Leader in House.
First year delegate Callie Oxford crafted her own original legislation, and successfully guided it from committee all the way to the Governor's desk where it was the very first bill signed into law. The bill was entitled. "The Dignity for Incarcerated Parents Act."
Delegates were genuinely touched by Oxford's story which passed unanimously in the House and Senate chambers. "This is my 19th simulation and I have never seen a piece of original legislation received like this. Some students were so impacted that they plan on lobbying their legislators in support of Callie's proposed reforms. She has a great deal to be proud of," said Lees.
Oxford later won the Ramsey Award for Outstanding Original Legislation.
"When I received a standing ovation I thought to myself, this is for the 5 million children whose voices were heard," said Oxford. "The opportunities offered to me by SIC will stay with me forever."
Senior Delegate Tracy Stokich played the role of lobbyist and helped to pass Oxford's bill through both chambers. She won the Robert Kent Award for being the top lobbyist at the simulation.
Stokich added, "Model Illinois Government taught me that I can believe in myself."
First Year delegate Bethany Smith played the role of a legislator and floor whip. She was later named Outstanding First Year Delegate for her efforts. "This experience opened my eyes," Smith said, "and for that I am grateful."
Head delegate Sean Dillard led this award-winning group. Dillard himself was named Outstanding Senate Committee Person giving SIC its fourth major award and a new school record. "I am so grateful for the chance to complete with the best group in the state." said Dillard.
In scoring two points each, Dillard, Gillian Jones, Callie Oxford, Bethany Smith, and Christian Lane led the team in individual points. Lane was also finalist for the Outstanding Member of a House Committee Award, however simulation rules prohibit from delegates winning the same award in consecutive years. Lane achieved the honor in 2019.
"With only 10 competitors we were able to outscore schools that brought more than twice as many students" said political science instructor and advisor Matt Lees.
In the end, SIC not only outscored every small school but it also tied the large delegation winner.
"That fact alone tells you all you need to know about this group" said Lees.
###