SIC's Top Students Inducted into International PTK Honor Society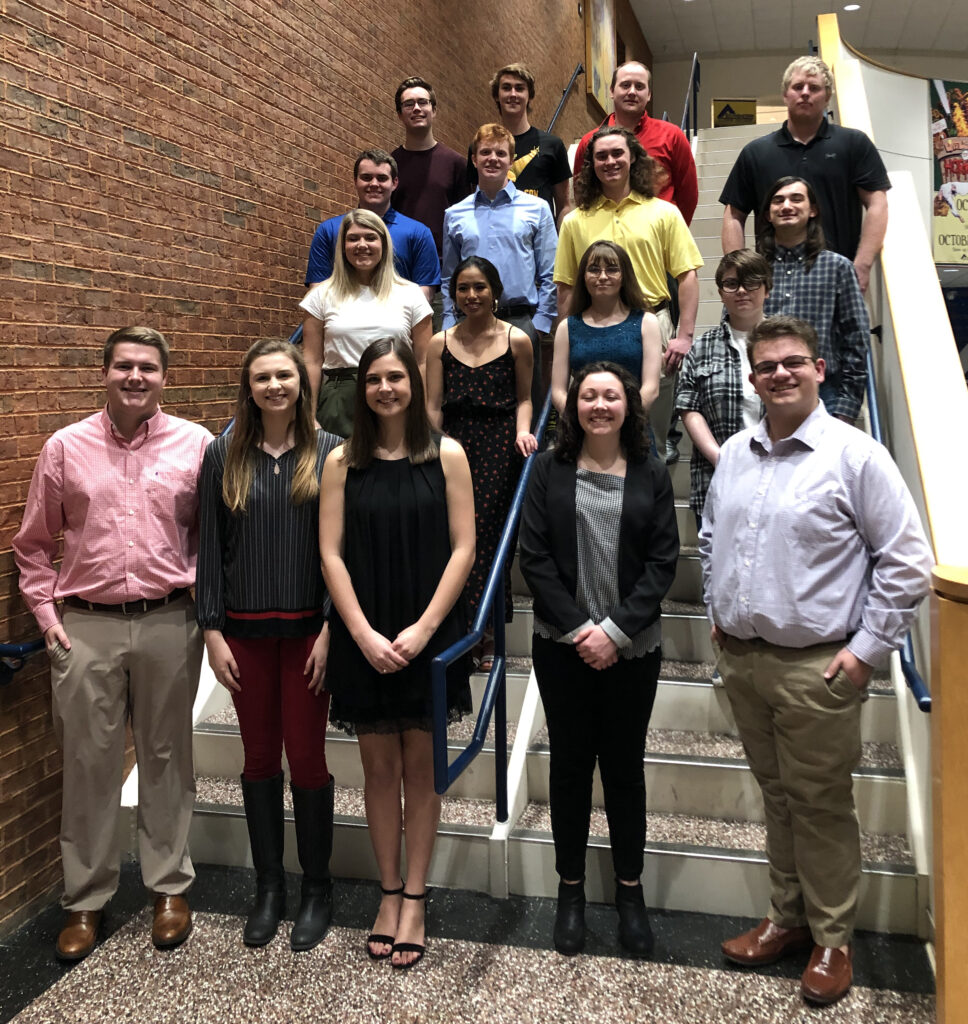 Southeastern Illinois College's Mu Psi Chapter of Phi Theta Kappa (PTK) Honor Society inducted twelve new members during an induction ceremony held on March 5.
Pictured in the first row are PTK officers (l-r) Camden Schiff, Harrisburg – officer; Kaylee Payne, Galatia – officer; Bridget Payne, Harrisburg – president; Jenn'na Wurst, Norris City – officer; and Alex McRoy, Harrisburg – officer.
New PTK inductees are (second row, l-r) Jess Martin, Harrisburg – officer; Jasmine Teston, Harrisburg; Shanna Rone, Carrier Mills – officer; Payton Lester, Ridgway. Third row (l-r) are Cameron Triplett, Galatia; Joe McCormick, Harrisburg; Nick Triplett, Galatia; and Dalton Lampert, Rosiclare. Back row (l-r) are Seth Norris, Carmi; Cooper Craig, Carmi; Kaleb Childers, Carmi; and Colton Goins, Omaha.
Phi Theta Kappa was founded in 1918 and is the official community college honor society with more than 100 years of dedication to recognizing academic excellence. It is currently the largest honor society in American higher education with more than three million members and 1,300 chapters in nine nations. Membership is based on superior academic achievement and is conferred only by invitation of the local chapter. PTK recognizes and rewards high-achieving students and provides opportunities to develop leadership skills and give back to the community through service-oriented activities.
###