Forensic Falcons Compete in Season Opener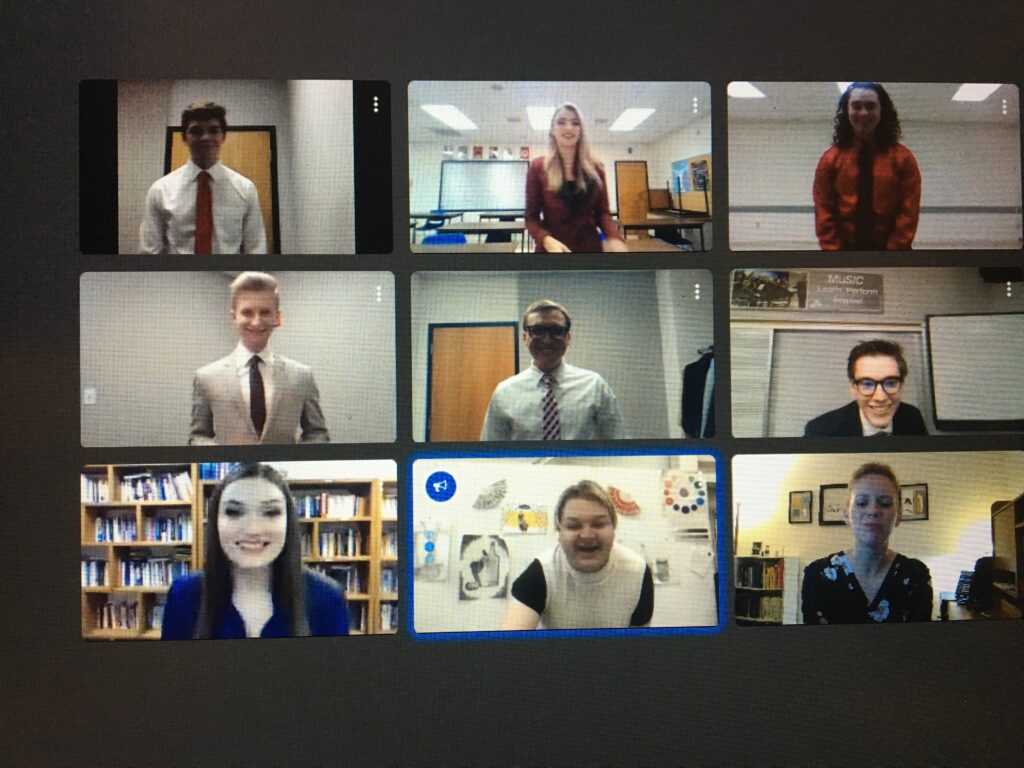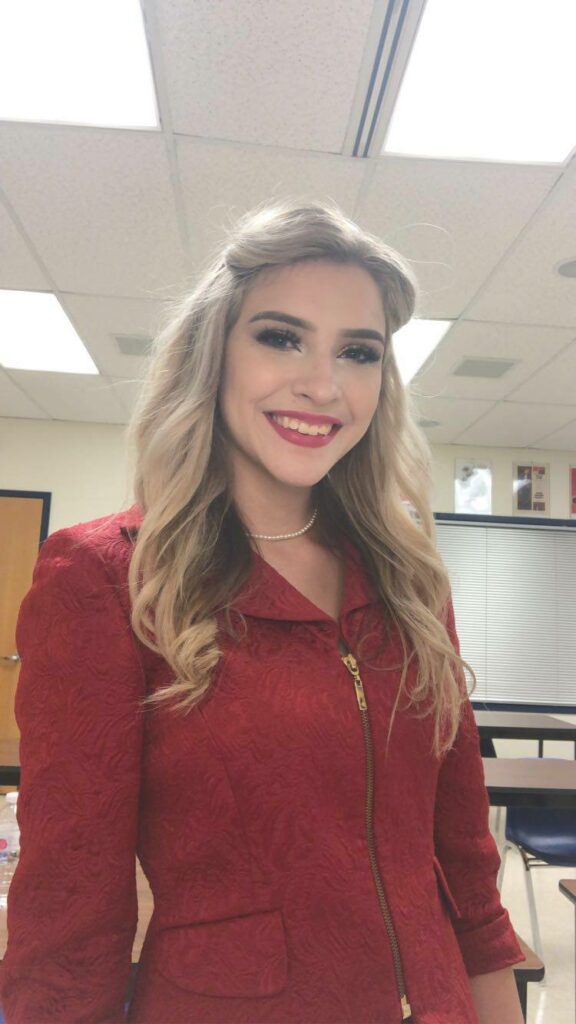 HARRISBURG, Ill. (November 9, 2020) – SIC's Forensic Falcons were named team champions at this weekend's 2020 Pioneer Trails tournament, hosted by Casper College (WY). The team competed against eleven colleges and universities from across the country, including programs from California, Colorado, Kansas, Wyoming, and Illinois. In addition to the overall title, the team earned distinction as the top community college. Mount Vernon's Addie Mays, a sophomore on the team, was the top individual competitor for the Falcons, earning two championships and one second place finish.
Addie credits the team, explaining, "The team is so supportive, and I'm blessed to have such amazing coaches. Southeastern will continue to do great things this year, and I hope you all tune in and join us!"
As is customary in 2020, the tournament was held entirely online. Team members competed virtually in separate, enclosed rooms. Social distancing and masks were required between rounds. All ballots, announcements, and awards were handled electronically. Despite these changes in format, the team continued to shine.
The Falcons compete next at a regional event December 11-12. Each tournament serves as preparation for the 2021 Phi Rho Pi National Tournament. The team is coached by Jenny Billman, John Corum, and Paul Cummins.
Individual results from the tournament are as follows:
• Addie Mays (Mount Vernon): 1st in informative speaking, 1st in prose interpretation, 2nd in Persuasive speaking, 2nd in overall individual sweepstakes
• Bradley Frailey (Harrisburg): 1st in program oral interpretation, 2nd in speech to entertain, 3rd in poetry interpretation, 5th in overall individual sweepstakes
• Shainna Ralston (Eldorado): 1st in dramatic interpretation, 1st in speech to entertain
• Haley Rice (Stonefort): 1st in Persuasive speaking, 5th in prose interpretation
• Addie Hanks (Harrisburg): 1st in poetry interpretation
• Tiffany Turner (Galatia): 2nd in dramatic interpretation, 4th in prose interpretation
• Nick Triplett (Galatia): 2nd in communication analysis, 6th impromptu speaking
• Collin Sexton (Norris City): 3rd in informative speaking, 4th in impromptu speaking, 5th in extemporaneous speaking
• Kale Rister (Carrier Mills): 3rd in prose interpretation, 4th in dramatic interpretation
• Alex Peebels (Carrier Mills): 3rd in speech to entertain, 6th in impromptu speaking
• Other team members include Hunter Rechsteiner (Benton) and Javen Wendler (Harrisburg).
###