Bebout Signs to Play Softball with SIC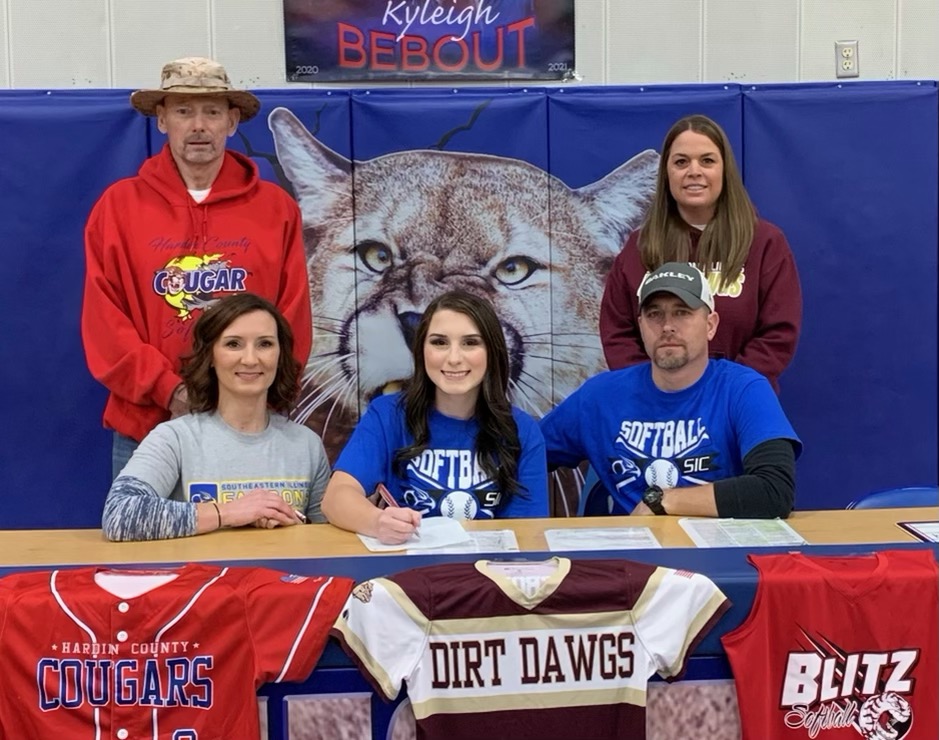 HARRISBURG, Ill. (February 1, 2021) – Kyleigh Bebout, a catcher from Hardin County, is bringing her talents to SIC.
"Kyleigh is the epitome of SIC Softball. She is a quality student, who demonstrates remarkable character, while exceling on the softball field as well. I am excited to see what Kyleigh and her incoming teammates accomplish in the years to come," says Coach Maggie Calcaterra.
Southeastern's softball team is an NJCAA Division I team. It competes in one of the top community college conferences in the nation, the Great Rivers Athletic Conference (GRAC). For more information, contact Maggie Calcaterra at 618-252-5400 ext. 2431 or m.calcaterra@sic.edu.
###