Local Artist and SIC Welding Instructor Plan Joint Project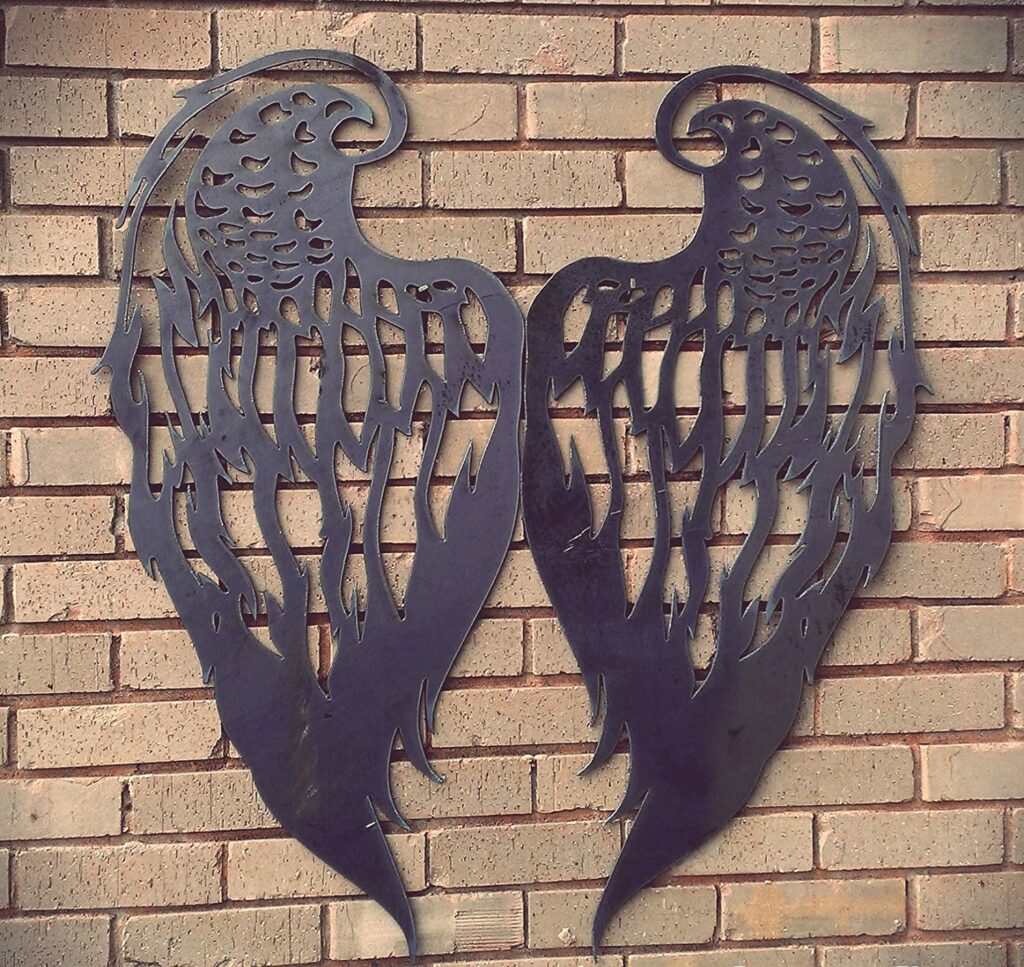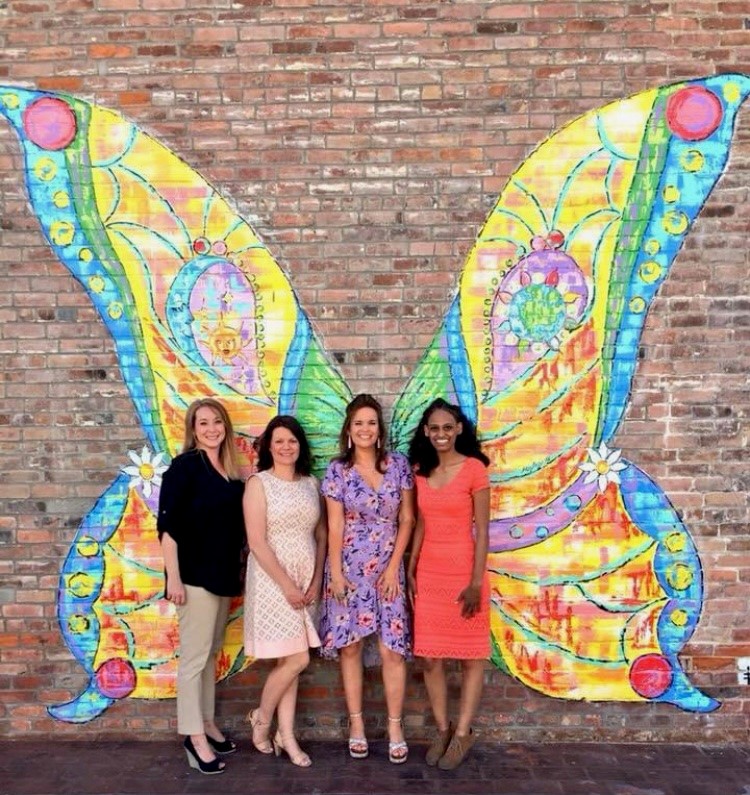 When local artist Hayley Kotner's downtown Harrisburg butterfly painting on a building was whitewashed for a historical mural to be painted, the artist, a Southeastern Illinois College graduate, was both surprised and saddened, but she is working with SIC welding instructor Mark Thomas on a new wings project that might be just as exciting.
Thomas, the veteran welding instructor, recently added a new plasma cutter to his welding shop equipment list and is ready to take his class experiments to a new level with the help of Kotner.
"A project like this will certainly put the knowledge and skills of my top welding students to the test," said Thomas. "My students research ideas for projects we can work on in the classroom, particularly with the new plasma cutter, and they really liked the idea of generating a new set of wings for the community."
SIC Executive Marketing Director Angela Wilson helped link the two with the assistance of President Jonah Rice who believes that this project could be a fabulous addition to the community.
Some sample wing patterns are being explored, and Kotner looks forward to collaborating on creative ideas for their metal sculpture.
"I'm excited by this project and look forward to working on it later this summer," said Kotner.
Kotner is currently busy raising two young daughters, Paisley and Shawnee, and attending Southern Illinois University to complete her bachelor's degree in art. She plans to continue on to pursue her master's and graduate in May 2023 with a degree in Art Education.
Her former SIC art instructor Julia Pfeiffer said, "Hayley is perfect for this project. She is a gifted, vibrant artist who doesn't just create art, she lives it. I'm sure she's thrilled for the opportunity of returning this iconic image, a symbol of endurance and hope, to the community."
Thomas is also enthusiastic about the project, and looks forward to working with Kotner. "When the idea came up, I remembered the wings Hayley had painted, and thought it might be nice to work with her and re-establish something like that for the community to enjoy once again," said Thomas.
Kotner admits, "After what happened, I was heartbroken. I still am. I didn't think I'd ever pick up a paintbrush again, but I did, and I'm glad!"
Rice said he is excited by this collaboration and looks forward to working with the community to see where the wings could be placed.
"We hope to make this sculpture as welcomed by the community as Hayley's butterfly was. It was a remarkable addition to the downtown Harrisburg area and SIC is glad to work with Hayley and Mr. Thomas on where this sculpture could be placed once completed," said Rice.
The butterfly mural was never replaced and remains whitewashed.
###