Terry L. Severson Named 2021 SIC Distinguished Alumnus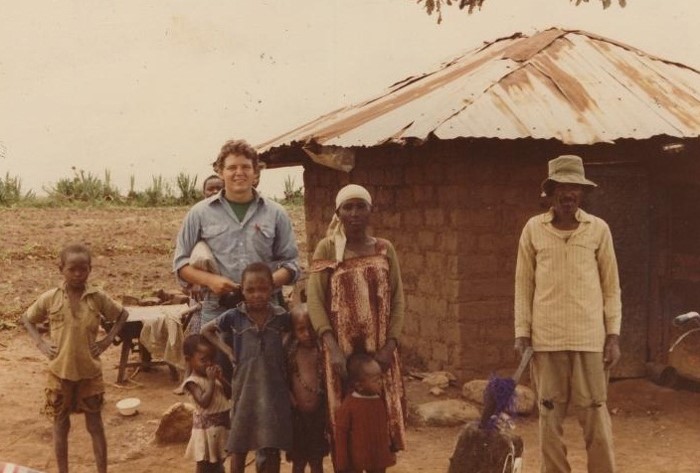 Terry L. Severson, Forest Fire Management Officer with Hoosier National Forest, has been selected to join Southeastern Illinois College's Distinguished Alumni roster for 2021.
The SIC alumnus will deliver the keynote speech at SIC's commencement exercises May 8, which will be livestreamed on SIC's YouTube Channel at 10 a.m. for baccalaureate Associate of Arts and Associate of Science degrees and 1 p.m. for Nursing, Career & Technical Education, Associate of Applied Science degrees, and certificates.
The distinguished alumnus graduated from Chicago's Roosevelt High School in Chicago, Illinois, in 1979. Following the commencement of his secondary education, Severson worked as a fork-lift operator for a lumber yard, managed a shipping dock, then made custom paintings for a Rust-Oleum factory in Chicago. It was in Chicago that he first learned of SIC.
He explains, "…I was reading the Chicago Sun Times newspaper and they had all the colleges and universities listed in the state." A small ad for the Southeastern Illinois College Forestry Technician Program caught his eye. "Sold everything I had and moved to Equality, Illinois."
Severson's time at SIC has left him with many special memories. "…Meeting new friends, seeing very cool places like Garden of the Gods, Forestry Club Hog Roast, [and] competing at conclave events," he reminisces.
Severson graduated from SIC in 1984 with an Associate of Applied Science in Forestry.
"From there I went to the Peace Corps in Kenya East Africa, worked on the Tongass National Forest in Alaska, worked on hurricanes, wildfires, and oil spills in various leadership positions," he explains.
Severson spent 27 months of service in the Peace Corps. He traveled for a time after the Peace Corps, then started coursework towards his eventual completion of a Bachelor of Science in Natural Resource Management from SIU Carbondale in 1989. The graduate's career then took him to work in multiple states: Alaska, Missouri, Wisconsin, Florida, North Carolina, Iowa, Minnesota, Wisconsin, and, now Indiana.
Mr. Severson has worked in fire and land management for the last 30 years. In that time, he has worked for the National Park Service, Neal Smith National Wildlife Refuge in Iowa, The Nature Conservancy (North Carolina Sandhills Program and the Northwest Florida Program), and for the Missouri Department of Conservation in Salem, Missouri. He has worked in all facets of fire management, land stewardship/management, and resource forestry.
Since 2009, Severson has served the Prescribed Fire Training Center of Tallahassee, Florida, as field coordinator. Recognized as a subject-matter expert, he has also served with the Forest Service International Programs as the Chief of Party on three fire management missions to the Democratic Republic of Congo (DRC) to teach on prescribed fire management. The DRC team was awarded the Chief's Award in 2016 for Applying Knowledge Globally.
Severson has also answered the call of service in times of national crisis. Hurricane Katrina's landfall in 2005 and the Deepwater Horizon Oil Spill of 2010 both devastated the United States Gulf of Mexico region. Terry Severson served on all hazard assignments for both disasters.
Terry L. Severson resides in Tell City, Indiana, with his wife Trina and their two daughters. He along with other members of the Hoosier fire program handle roughly 5,000 acres a year.
"This small college in the middle of cornfields set the foundation for the rest of my career," Severson reflects on his time at Southeastern. "This all began at SIC."
###