SIC Recognizes Employees at Private Ceremony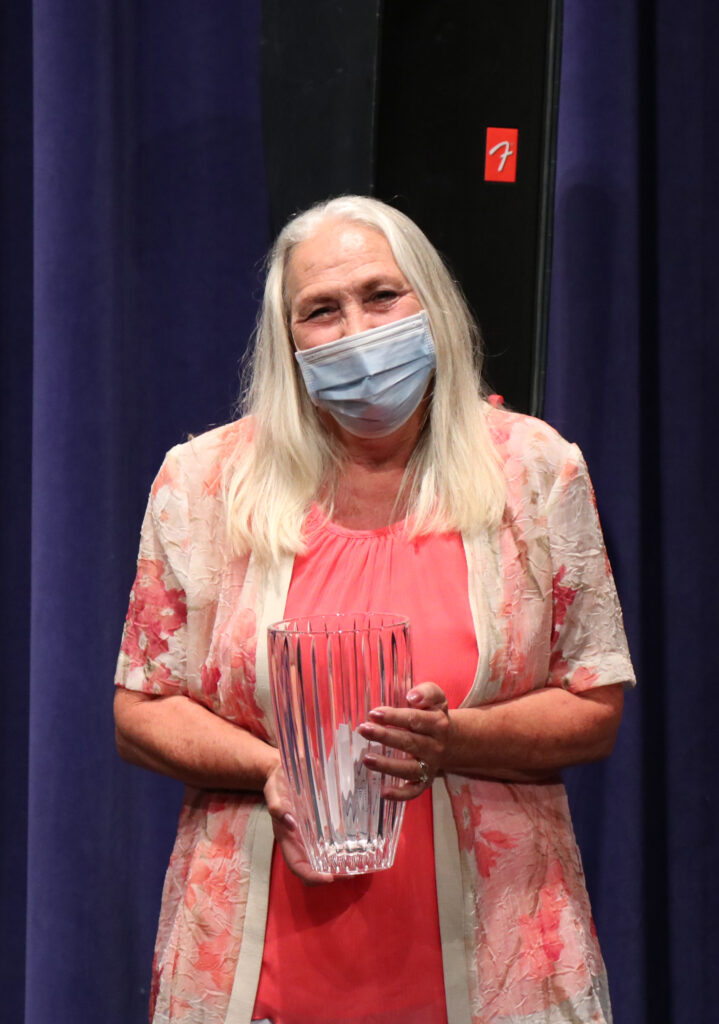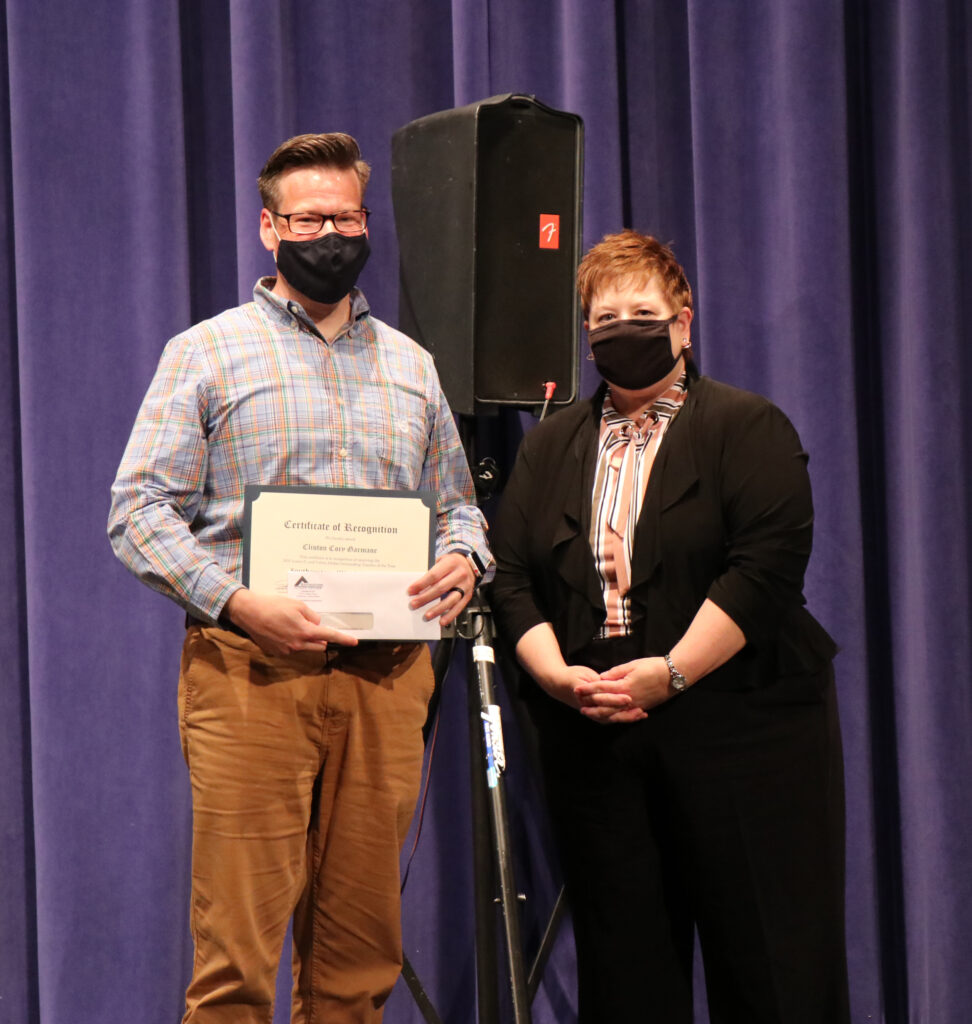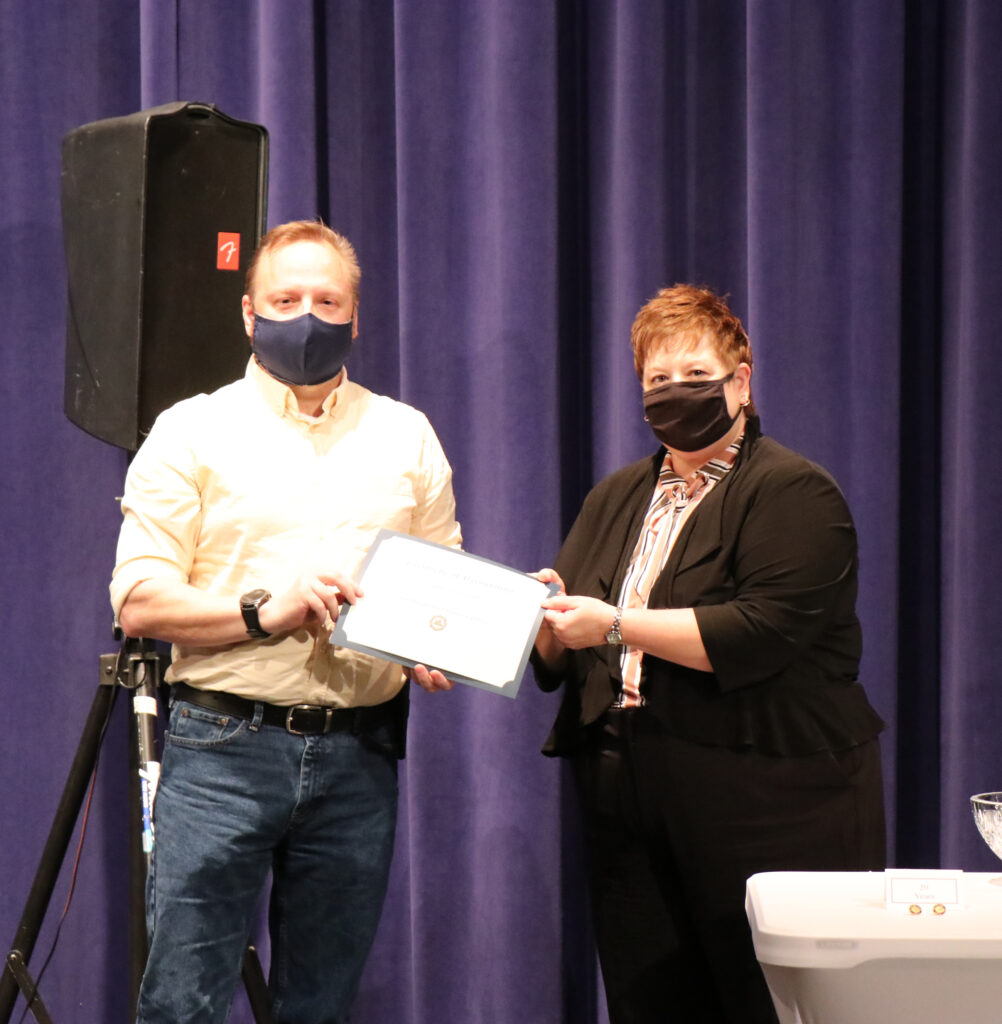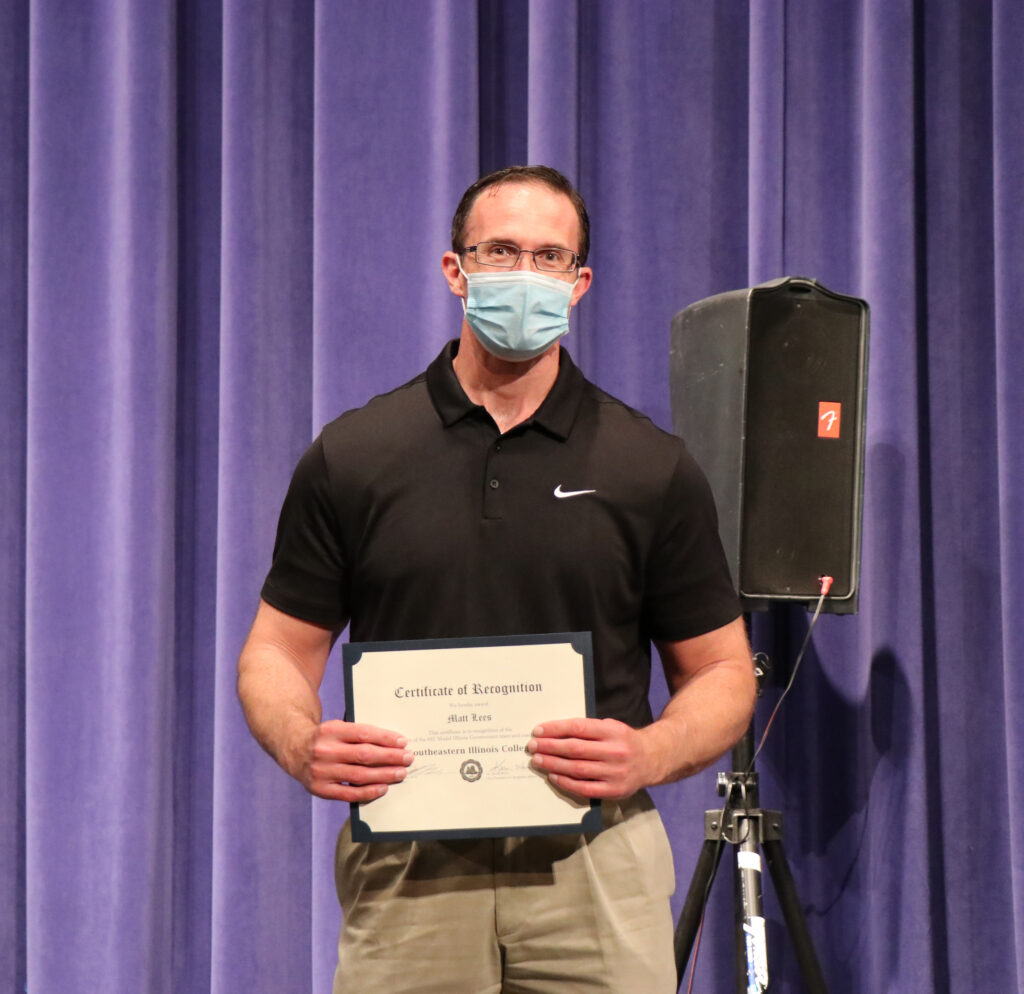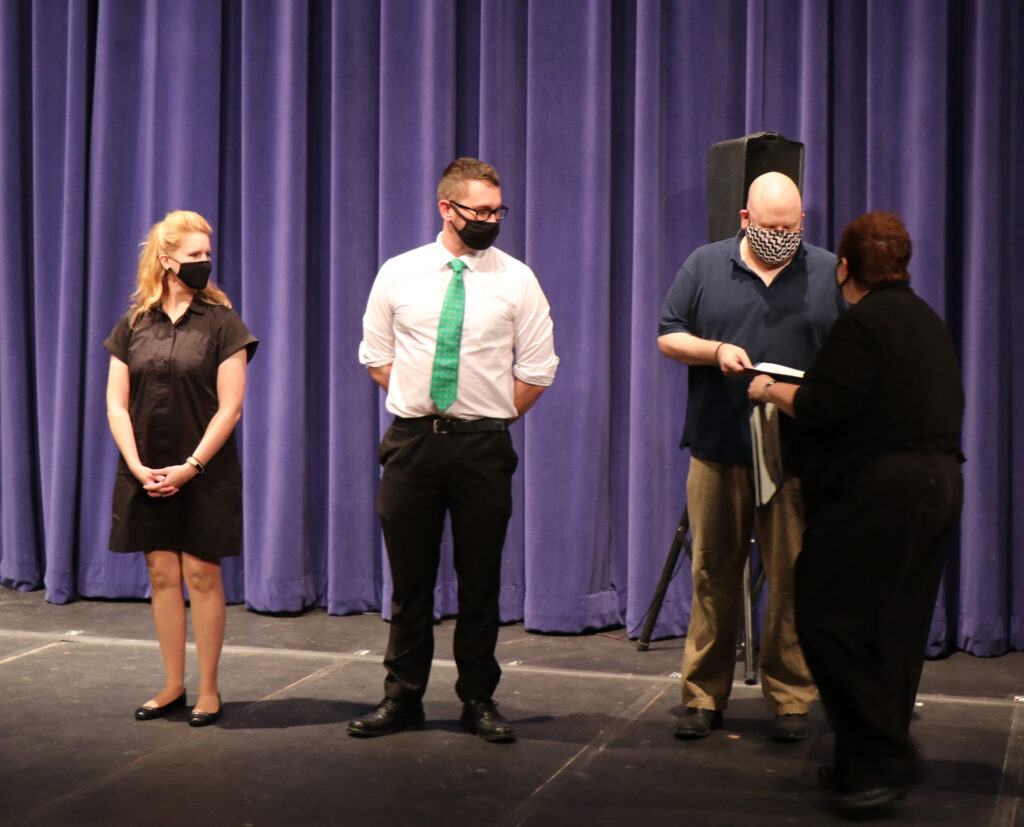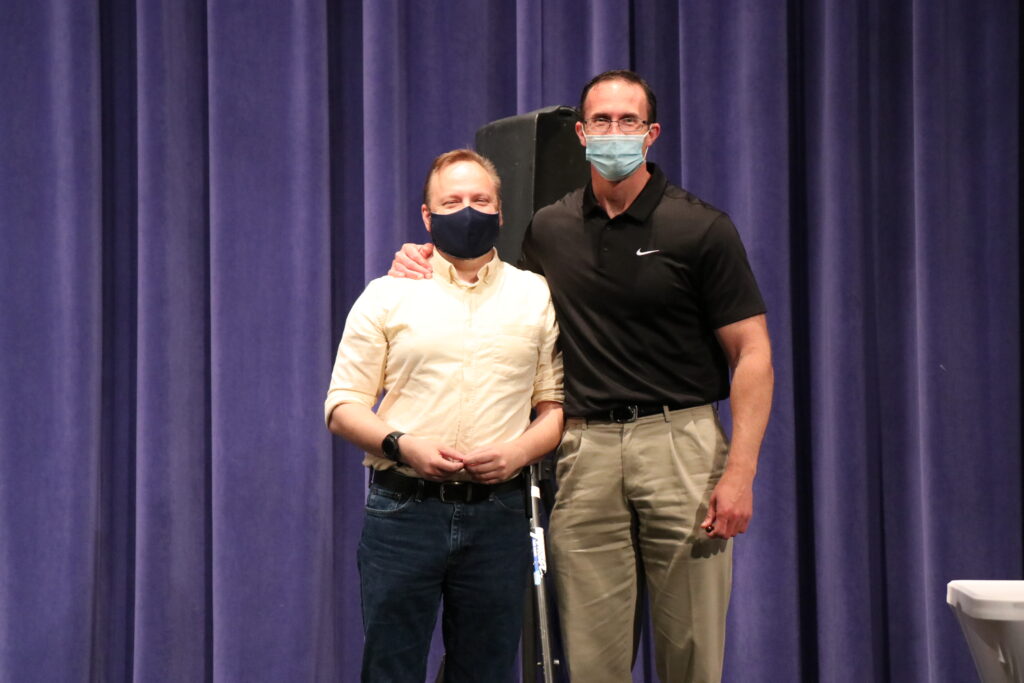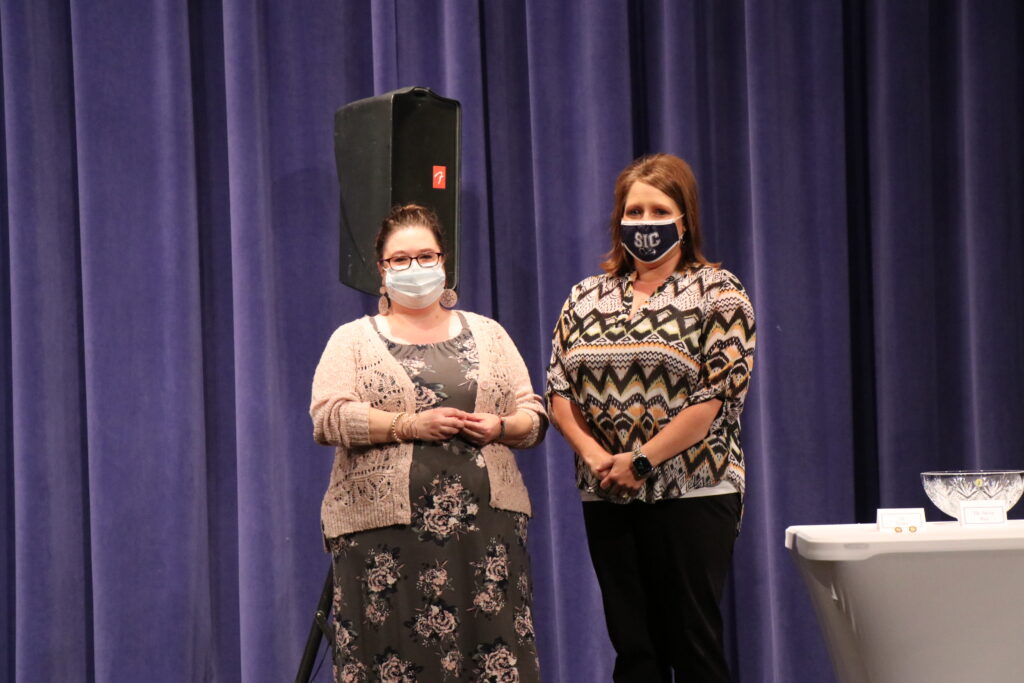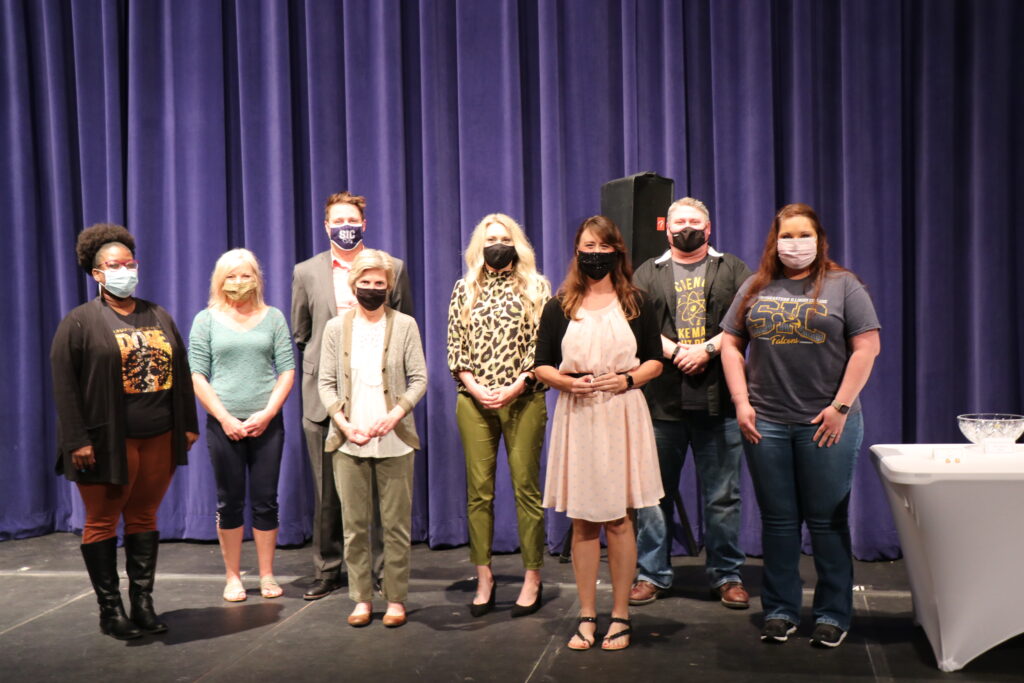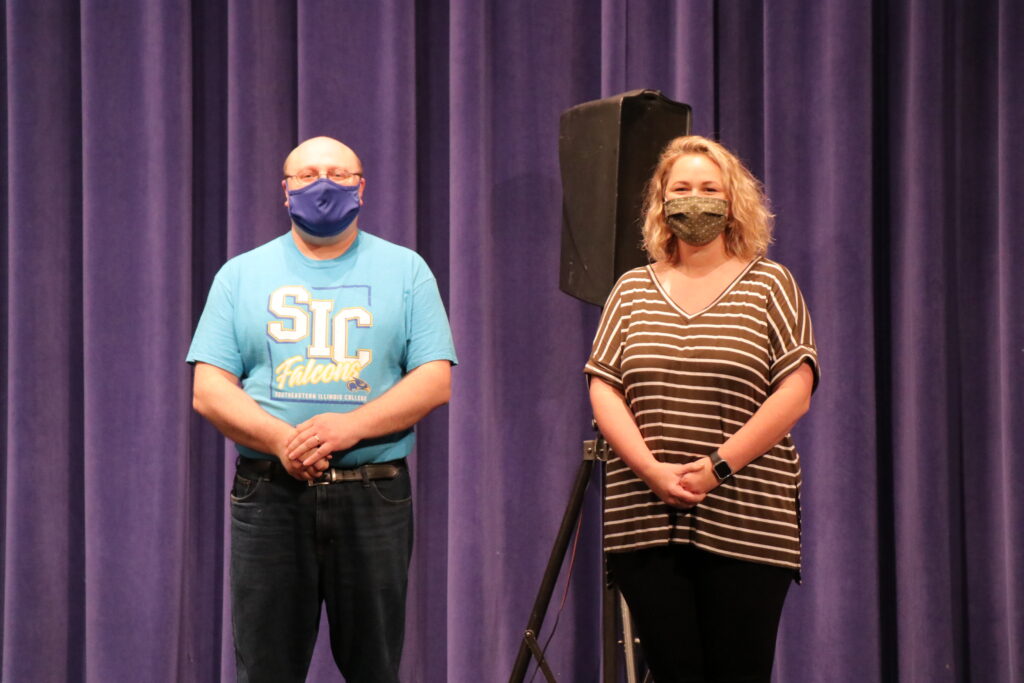 Southeastern Illinois College held its annual recognition event to honor employees for special awards, full-time milestone service, and retirements April 28 in the George T. Dennis Visual & Performing Arts Center Theatre. Dr. Tyler Billman, Executive Dean of Academics Services was the emcee for the event.
Greenies, or those who are in their first year of full-time employment at SIC include Tiffany Brannock of Harrisburg (Associate Director of Enrollment Services), Lori Jones of Harrisburg (Child Study Center teacher), Tricinda Milligan of Elizabethtown (Child Study Center teacher), Tucker Murphy of Golconda (Administrative Assistant to Dean of Academic Services), and Abigail O'Hara of Harrisburg (Child Study Center teacher).
Those serving SIC in a full-time capacity for five years include Aaron Aul of Tunnel Hill (physics instructor), Brenda Knight of Harrisburg (nursing instructor), and Maddison Maloney of Raleigh (Administrative Assistant to Dean of Student Services).
Ten year veterans of SIC include Kyla Burford of Marion (Associate Dean of Student Services/Registrar), Dr. Chad Flannery of Harrisburg (Executive Dean of Student Services), Lisa Hite of Carmi (Executive Dean of Administrative Services), Michelle Metten       of Eldorado (Financial Aid Director), Lolita L. Mack of Marion (TRIO/Student Support Services Director), Aaron Poole of Eldorado (biology instructor), Breannen Richardson of Carrier Mills (web services administrator), and Angela Wilson of Harrisburg (Executive Director of Marketing & Public Relations).
In their 15th year with the college are Steffanie Ferrell of Harrisburg (Child Study Center Pre-K Lead Teacher) and Stacy Moore of Johnston City (Director of Auxiliary Services).
Two are celebrating 20 years with SIC. The first is Jason Fitzgerald of Harrisburg (Chair of the Division of Math, Science and Technology), who was also recognized for outstanding achievement in assessment. The second is Matthew Lees of Marion (Chair of the Division of Social Science, Business, and Education), who was also recognized for serving as the Model Illinois Government coach for 20 years. His team has won outstanding delegation at the state level for many of those years.
Two employees retired this year. Debbie Conrad of Norris City (Child Study Center teacher) was present to accept her crystal retirement gift for 12 years of service. Kellye Whitler spoke in support of Conrad and her career at SIC. Also retiring is Dr. Steve Rea of Valier (history instructor).
Music instructor Cory Garmane was recognized formally for the Loren P. & Velma Dallas Outstanding Teacher of the Year Award, and presented a $500 check.
Special recognition was given to the Forensic Falcons coaches Jenny Billman, Paul Cummins, and John Corum, all of Harrisburg, for coaching excellence in leading the Forensic Falcons to the 2021 Phi Rho Pi National Champion and International Forensic Association (IFA) Champion team. Corum was also recognized for winning the IFA Academic Lecture Award.
The employees also enjoyed a video on the history of SIC as shared by a number of retirees and alumni. The video was produced by Baldwin Media of Eldorado.
Dr. Tyler Billman, the emcee, summed up the year by saying, "This year we have had loss, but we have had tremendous growth. We have lost loved ones, opportunities, and time with family and friends. But this college has been a bright spot for our community in a really dark time. We are a more efficient and stronger college than we were a year ago."
###