SIC's Free Book Rental Program is a Big Help for Students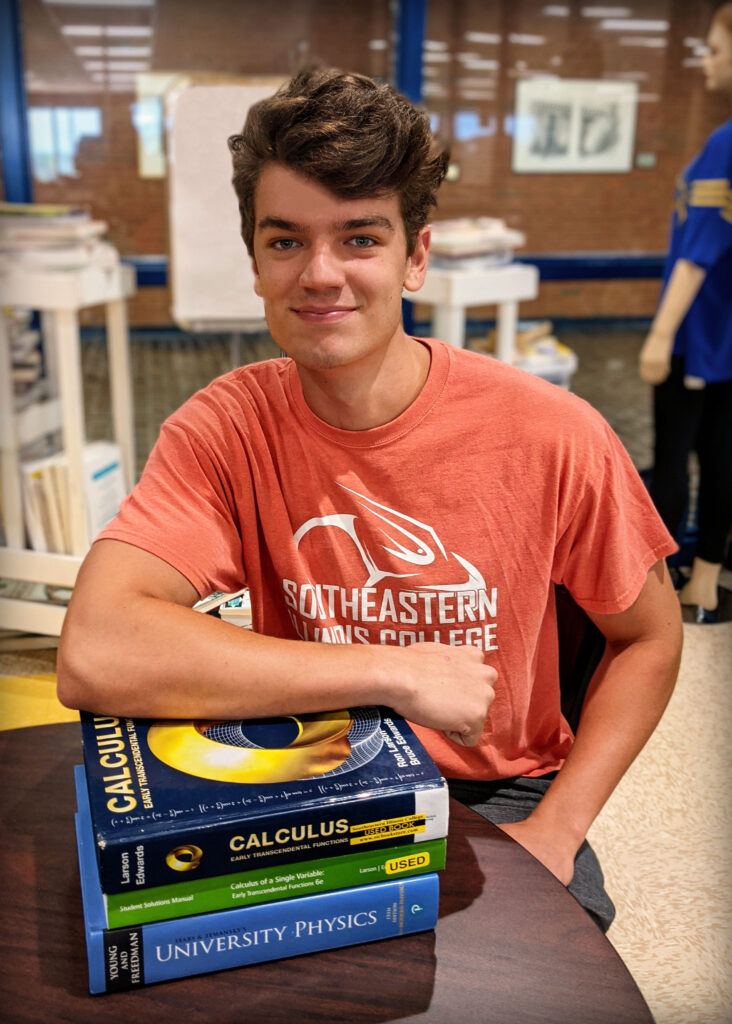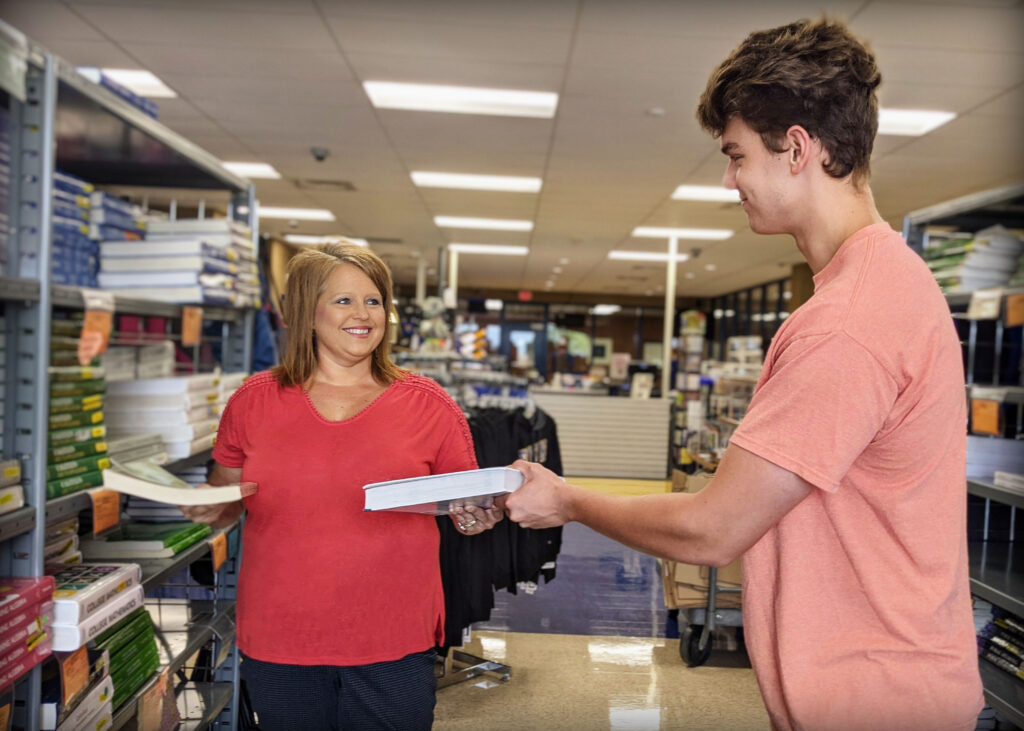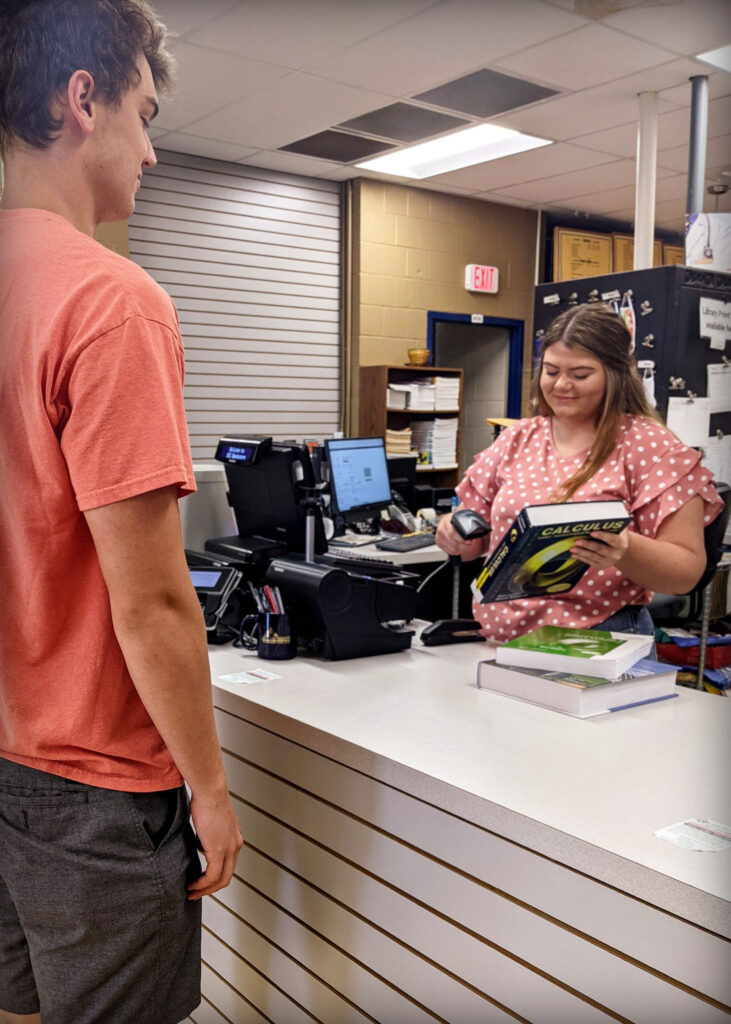 For students heading to college for the first time, all the costs involved with attending can be overwhelming. Southeastern Illinois College is helping students heading back to class by easing one of their costs with the establishment of the Free Textbook Rental program.
"The sticker shock of book prices for students has grown everywhere, and SIC knows that during these tough economic times," says Dr. Jonah Rice, SIC President. "Free book rental is a way to help students afford college and keep more money in their pockets."
The Free Textbook Rental program began in April to assist students enrolled for summer classes. The college is once again offering the program to their students enrolled for the upcoming fall semester. More than 70% of SIC's student body receives some form of financial aid or scholarships to offset costs. With the additional help from the Free Textbook Rental program, students can put the money they save to other necessary costs such as gas to drive back and forth to classes, bus passes, and other necessary educational supplies. This program is projected to save the average student $200-300 or more depending on the required textbooks for each class.
"This was one major way we thought we could use the funds we have been given to help students succeed," says Dr. Tyler Billman, Executive Dean of Academic Services at SIC. "This will save students hundreds of dollars, positively impacting them financially and academically."
One such student seeing the benefit of the SIC Free Textbook Rental program is college sophomore Isaiah Francis. Francis is from Marion and is majoring in Engineering at SIC. He plans on becoming a chemical engineer in the future. Recently, he utilized the program to rent the five textbooks he needs for his fall semester classes. He was amazed to see the program saved him $800.
"It's made it a lot easier to afford (college) for sure because I already get financial aid here, and this is just more assistance on top of that," says Francis in regard to the Free Textbook Rental program. "It was easier than having to pay for them, too. I just picked out what books I wanted, walked up to the counter, and it was already done from there. It's definitely made me recommend SIC to a lot of my friends."
All students enrolled at SIC for the fall semester can participate in the program. Students need to bring their class schedule and student ID to the bookstore in order to receive their textbooks. Once they have the books they need, they simply complete and sign a rental agreement provided by bookstore staff to participate in the rental program. The program is available for all classes with some book exclusions. Books that can only be used one time are not included in the Free Textbook Rental program. This includes, but is not limited to, books that have a one-time use code in them, loose-leaf paged books, and lab manuals. If a student has not acquired their Student ID yet, they may do so by visiting the information desk in the Learning Commons located on the first floor of building A at SIC's Harrisburg campus.
"Everyone seems to be very pleased with the program," says Stacy Moore, Director of Auxiliary Services at SIC. "They love not having to spend the extra money for their books. It has made college more affordable."
The SIC Bookstore expects to see an increase in students utilizing the bookstore this fall due to the popularity of the Free Textbook Rental program. The bookstore not only offers all the required textbooks for courses, but also various supplies a student might need including, pencils, calculators, goggles, notebooks, spirit wear, ear buds, and more.
There is no deadline to pick up textbooks, but students should get them before the start of classes on Aug. 16. During summer session, the bookstore is open Monday through Thursday 8 a.m. to 4 p.m. Beginning Aug. 2, the Bookstore will resume operating under their normal business hours of Monday through Friday 8 a.m. to 4 p.m.
For more information about SIC's Free Textbook Rental program, please email bookstore@sic.edu or call (618) 252-5400, ext. 2530. To register, email advising@sic.edu to get started. Available courses can be found at www.sic.edu/course-schedule.
###