Mount Vernon's Amir Spann signs with Falcons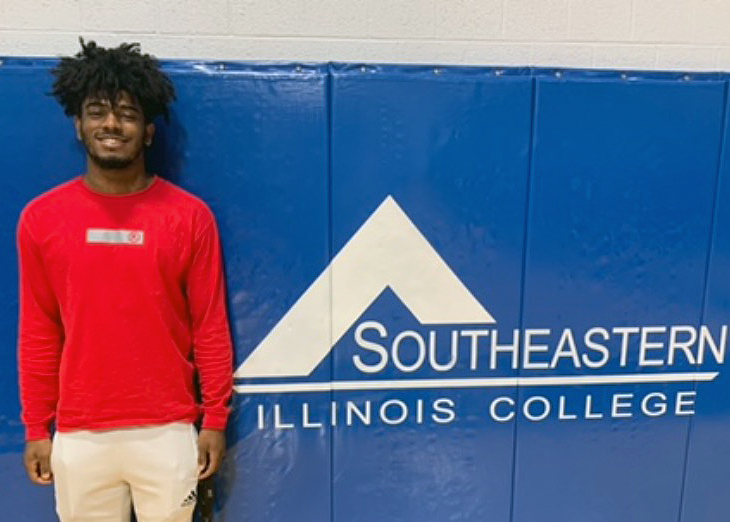 One of the most decorated players in recent Southern Illinois basketball history will be joining the Falcon Basketball team roster this fall. Mount Vernon native, Amir Spann, has signed to play at Southeastern Illinois College for the 2021-2022 basketball season.
Spann originally signed with Division II Maryville after a standout career with the Mount Vernon Township High School Rams. He spent last year with the Division II Saints but was looking for a new fit this season. When he decided to transfer out to a new school, he found the perfect fit in SIC which is only about an hour from his hometown.
"I've watched Amir play in Southern Illinois since he was young," says SIC basketball coach Sam Swinford. "He's always been one of the better players to come out of Mount Vernon. When I heard he was looking for a new school, I knew he was someone I had to get."
Spann grew up playing high level AAU with the St. Louis Eagles on the Nike EYBL Circuit and with the Southwest Illinois Jets on the Adidas Circuit. This is where he made a name for himself as one of the top players in the Class of 2020. He earned varsity playing time as a freshman and sophomore while at Mount Vernon and was poised for a breakout junior season when he tore his ACL before that school year.
He returned midway through his senior season and trained with the Southern Illinois Select AAU program as he rehabbed before the COVID-19 pandemic put the world on pause. His reputation and stats before his ACL injury were still enough for him to catch the eye of Maryville. He was still recovering when the Saints' season started and only managed to see action in three games last season.
"He's fully healthy now and has gotten his athleticism back," Swinford said. "He's an athletic, dynamic player at both guard positions and a great young man. Falcon fans will really enjoy watching him play."
###