Forensic Falcons Win Community College Title at International Forensic Association Tournament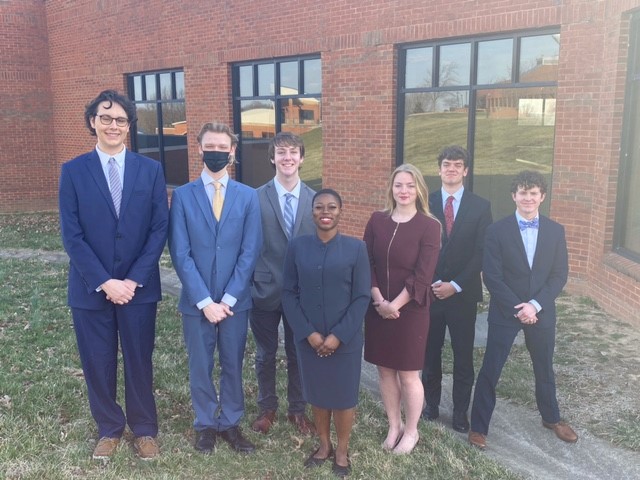 Southeastern Illinois College's Forensic Falcons were recognized as the Top Community College at the International Forensics Association's 32nd Annual Speech and Debate Tournament March 14-15. SIC's Landon Gates (Harrisburg) earned special distinction as tournament champion in informative speaking with his presentation on humanoid robots.
The tournament, which was held virtually this year, included 24 colleges and universities competing in parliamentary and international debate formats as well as individual interpretation of literature, limited preparation, and platform speaking events.
Gates explains, "This tournament has shown me what teamwork and commitment can accomplish when coupled with great coaches. I am happy with this weekend's results and optimistic for the next competition."
Individual results from the tournament are as follows.
Landon Gates (Harrisburg) – Tournament Champion in informative speaking, semifinalist in impromptu speaking
Trey Murphy (Benton) – 3rd in prose, 5th in duo interpretation (with partner Jenkin Naas)
Omari Jackson (Mount Vernon) – 4th in program oral interpretation
Jenkin Naas (Harrisburg) – 5th in duo interpretation (with partner Trey Murphy)
Haley Rice (Stonefort) – 6th in communication analysis
Isaiah Francis (Marion) – semifinalist in impromptu speaking
The team is coached by Jenny Billman, John Corum, and Paul Cummins.
The team will hold a public performance on Thursday, March 31 at 6:30 p.m. in the George T. Dennis Visual and Performing Arts Center on SIC's Harrisburg campus. Tickets are a minimum donation of $5 and will support the team traveling to the Phi Rho Pi National Tournament in St. Louis.
###