Noah Jarvis Signs with SIC Bowling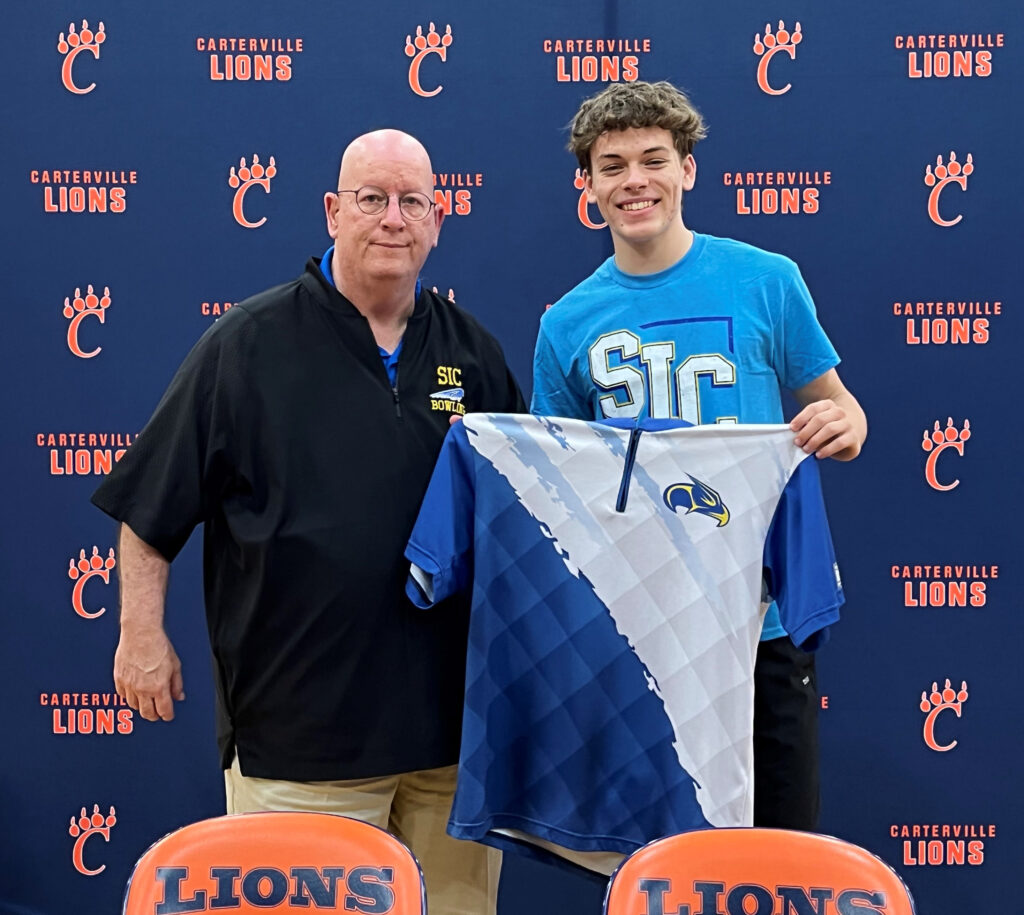 Carterville High School Senior Noah Jarvis will bowl for the Southeastern Illinois College Bowling Falcons for the 2022-23 season.
Doug Cottom, SIC's Head Bowling Coach, is pleased to welcome Vorhes to the team.
"I'm excited to get Noah into our program," said Cottom. "The bowling program at Carterville has really blossomed in the last 4-5 years and this young man is a product of that. Noah is a hard-working player that has a game that will keep him in play at the collegiate level. Our staff is very pleased with this signing."
The Falcon Bowling Team has been competing since 2018, besting Division I universities in regional competition as a member of the United States Bowling Congress Collegiate Bowling. Those interested in trying out for SIC's 2022-23 men's or women's varsity teams is encouraged to contact Doug Cottom at doug.cottom@sic.edu or 618-841-4867. Scholarships and bowler incentives may be available.
###