SIC BREAKS GROUND ON TRAINING CENTER IN CARMI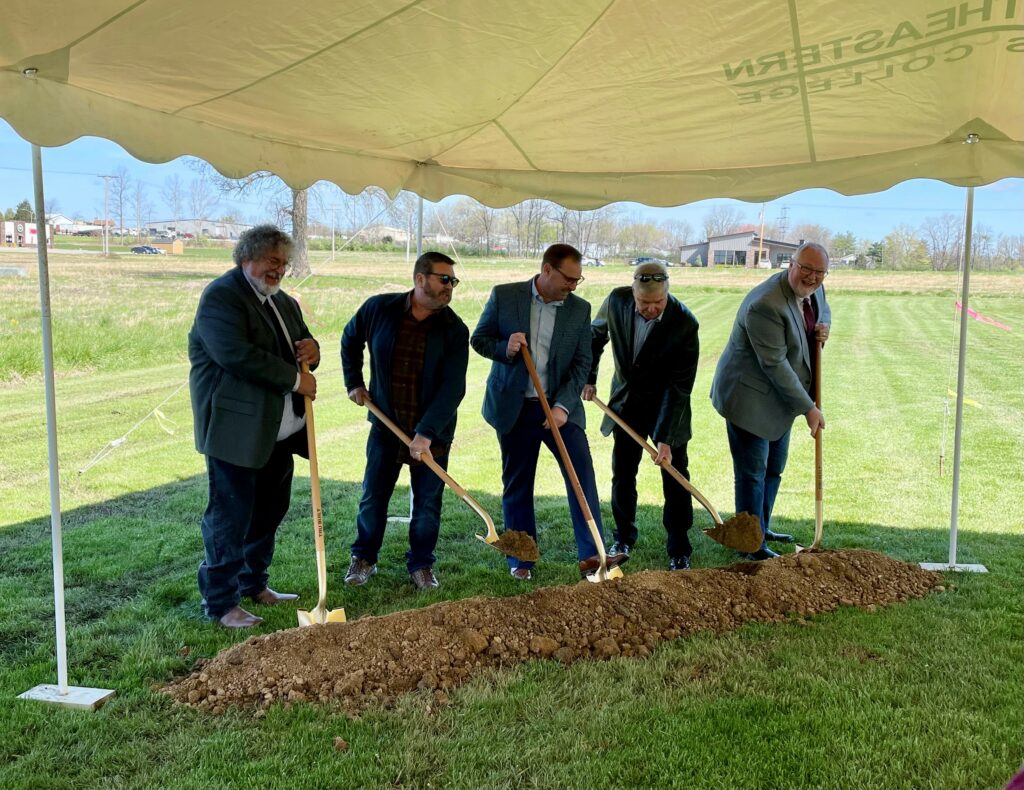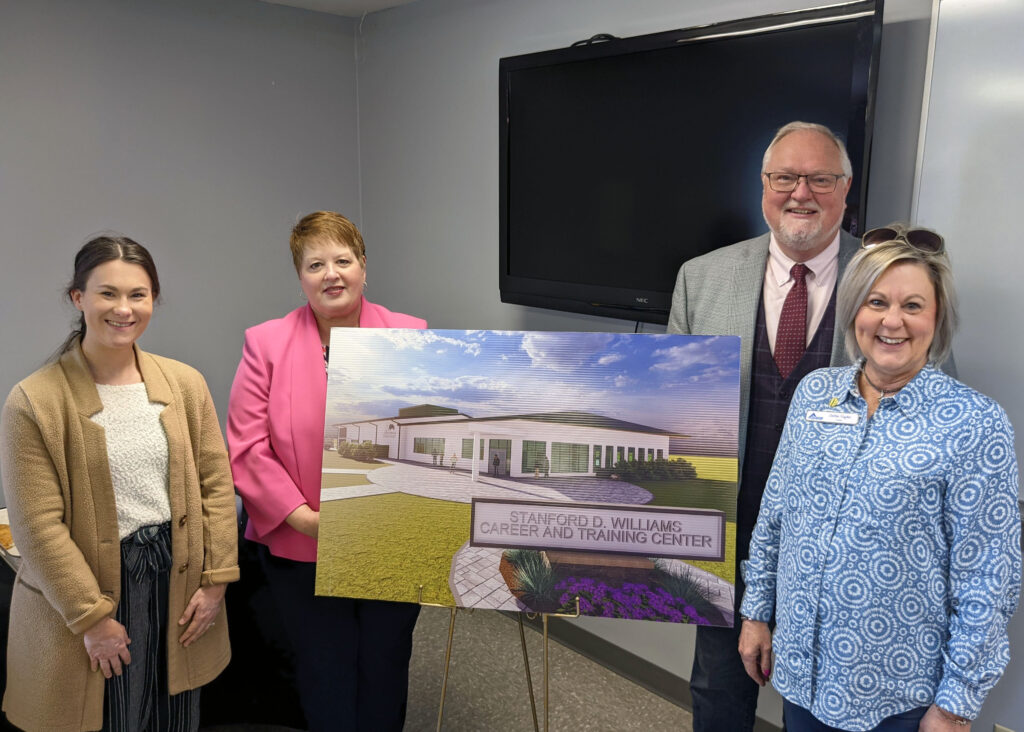 A large crowd gathered Tuesday morning for a groundbreaking ceremony at Southeastern Illinois College's Carmi campus for the new Stanford D. Williams Career & Training Center.
The complex, which has been dubbed the regional hub for career and workforce educational needs in the northern region of SIC's district, will be located to the north of the David L Stanley White County Center on SIC's Carmi campus.
Speakers for the event included Dr. Karen Weiss, SIC Vice President of Academic and Student Affairs; President Dr. Jonah Rice; Dr. Pat York, SIC Board Chair; Lance Barbre, SIC Foundation Board executive officer; Carmi Mayor Jeff Pollard; and Stan Williams, Carmi businessman and guest of honor.
"We are so excited to be here today to see the launch of this [center] – it's been a long time coming – and I'm elated to have so many people here that have helped make it happen…" said Rice. "We appreciate Mr. Stan Williams who helped push this project into a whole new realm of possibility. It really is going to be a great state-of-the-art facility for career training for the entire region."
Rice recognized White County school representatives and the City of Carmi for being present and being huge partners in this project, in addition to acknowledging local representatives, college officials, and others involved in the project along the way. Rice gave credit to late SIC President Dr. Ben Cullers, who first drafted this idea – four presidents ago.
Mayor Pollard said, "We're lucky that Carmi was the site that was chosen for this, because not only will it offer jobs, but it will bring in a boost to the economy. It's exciting for us to have another training center that teaches a trade."
Seventeen-year member of the SIC Foundation Board and Senior Vice President of First Financial Services in Carmi, Lance Barbre, said, "The college looks to partner with local K-12 schools that have asked for career dual-credit opportunities. Along with the local schools, the college has met with and received vital input from local industries such as Elastec, Marshall Electric, and Toyota."
Barbre went on to explain that the curriculum will include welding, commercial driver's license, and auto/diesel programs, as well as introductory education to electrical, plumbing, and carpentry.
Barbre then recognized Stan Williams, a successful local businessman whose generosity is helping to make this center a reality.
"His [Stan's] gift will help us to sow the seeds of high-quality education for our area students for many years to come. Stan's involvement in vocational education dates back to the 1970s when he served on the Little Wabash Area Vocational Center Board. Located in Centerville, the program served as a vocational training center for six surrounding high schools. Many of the skilled workforce in our area today can contribute their education and training to that program many years ago," continued Barbre.
Following the ceremony, a reception was held in the David L. Stanley White County Center.
The college anticipates two phases of the construction will be substantially completed near December 2023. State and local funds of around $4.9 million will be combined with a $505,667 gift from Williams to bring this long-awaited center to fruition.
Southeastern Illinois College was founded in 1960 and offers more than 50 degree and certificate programs. The college opened a coordinator's office in Carmi in 1977 and opened classroom facilities in 1987. The center was officially named the David L. Stanley White County Center in 1997 in honor of a long-time Carmi board chair/ member. In 1999, auto technology and welding classes were offered in Carmi-White County High School on a dual-enrollment basis, which is about the time the idea for the Carmi Center expansion project began. For more information about Southeastern, visit www.sic.edu.
###