SIC Foundation Hosts Donor Appreciation Event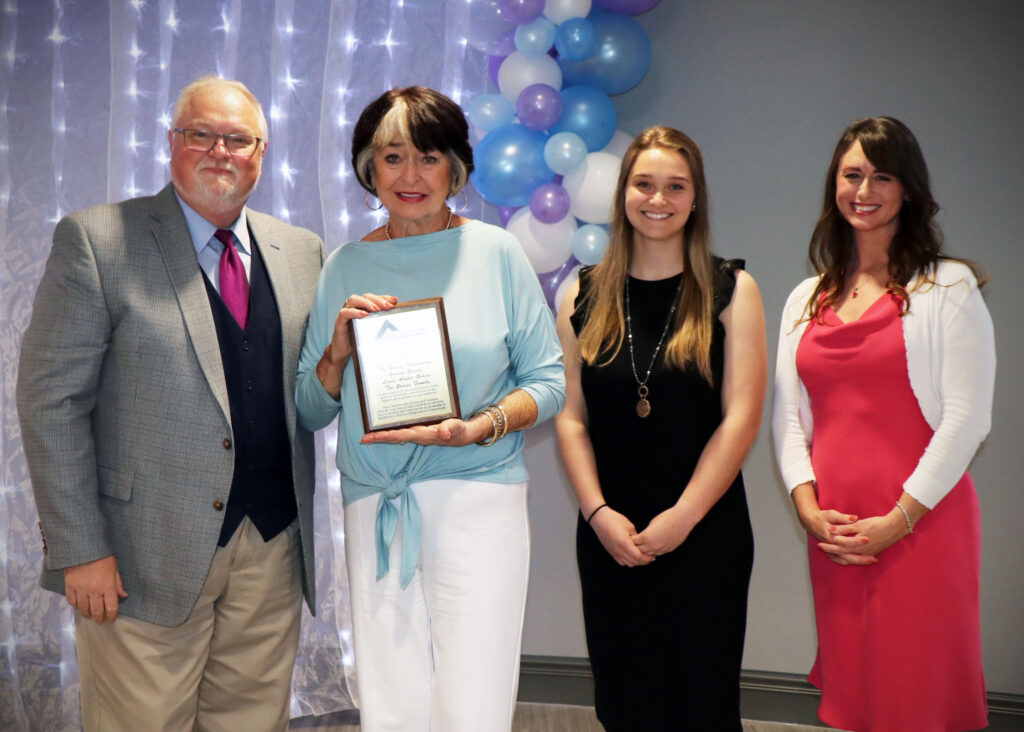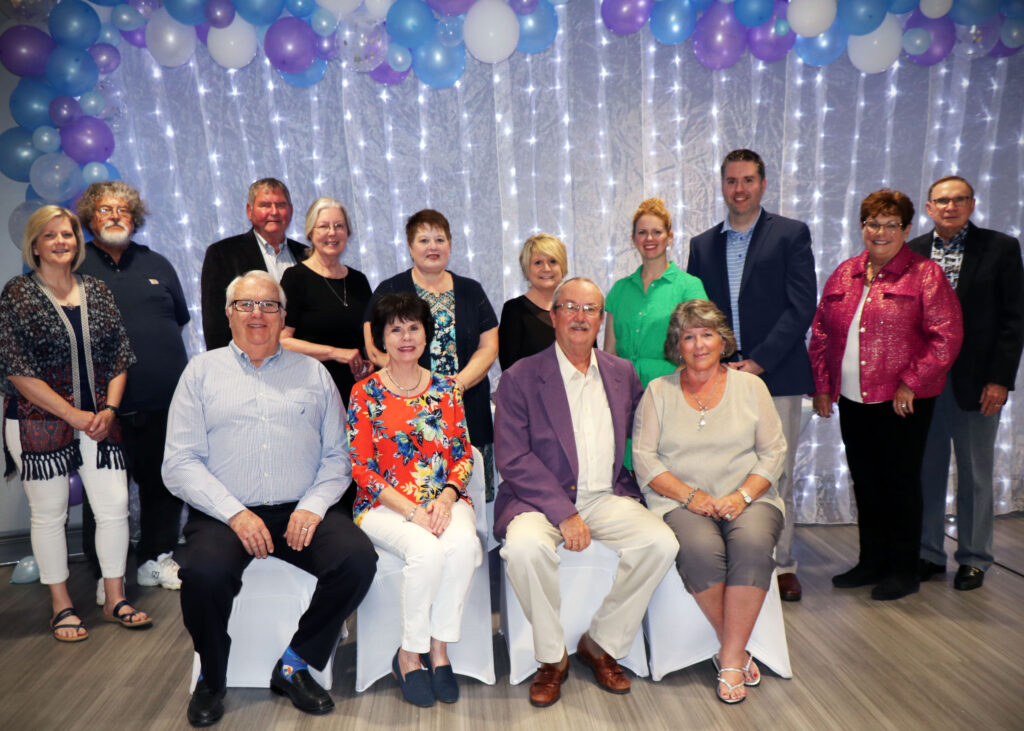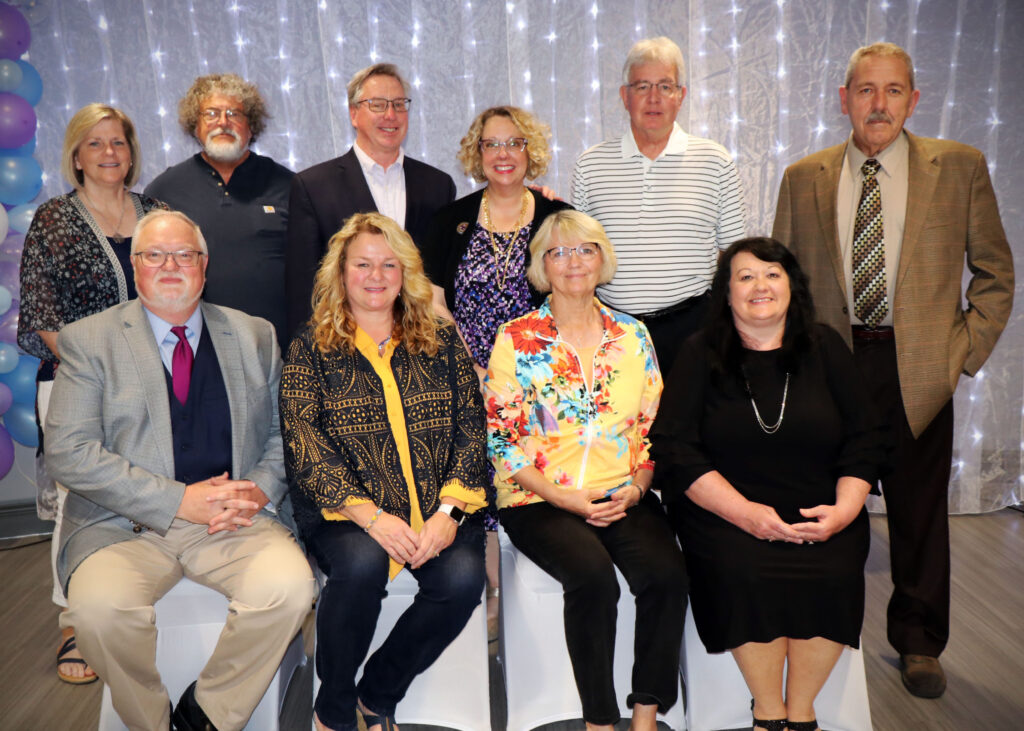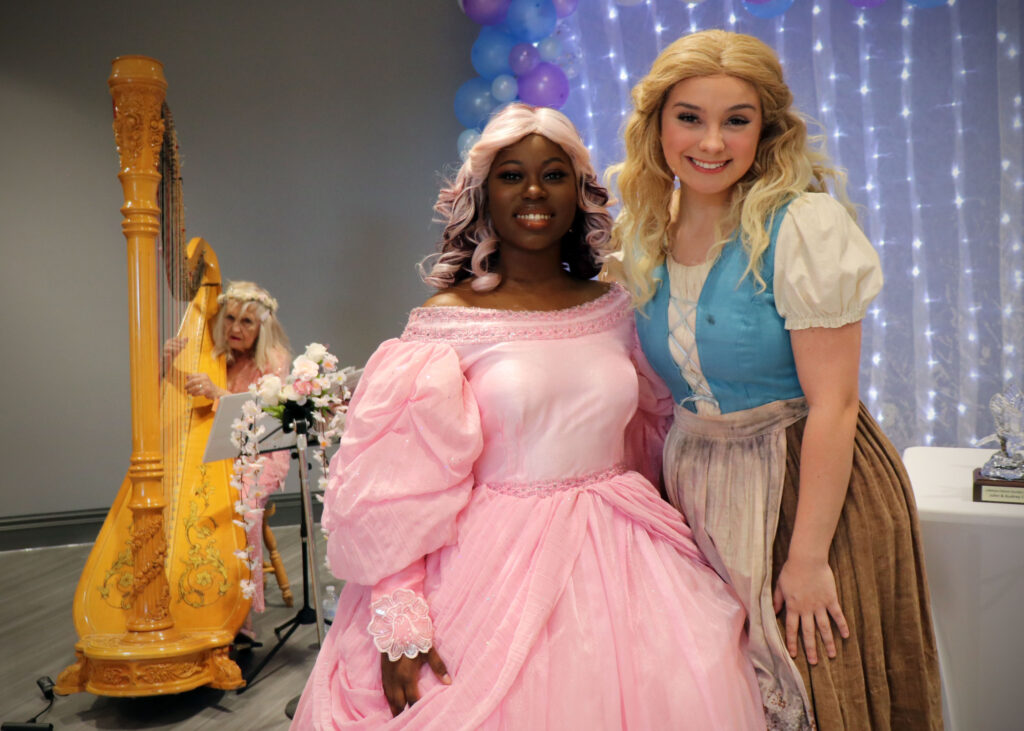 –Graves Honored as Visionary Philanthropists–
 The Southeastern Illinois College Foundation held its annual donor appreciation event in SIC's George T. Dennis Visual & Performing Arts Center on April 23.
SIC President Dr. Jonah Rice welcomed over 70 guests to the appreciation event hosted by the Foundation. He highlighted the $2.2 million Title III federal grand awarded in fall 2021. The grant comes with a matching endowment portion which will add another $250,000 to the endowment at the end of the grant period.
"Every dollar that each of you provides this year and in the coming 4 more years to the endowment is doubled with a dollar-for-dollar match—a great return on your contribution and a great benefit for our students," remarked Rice.
Adriana Armstrong, Foundation institutional advancement controller and accountant spoke next about giving out 222 student scholarships this year that total nearly $200,000, thanks to munificent donors making higher education a reality for many. Some major donations this year included the Graves-Absher Scholarship renewal to continue to provide $40,000 annually for a Carrier Mills or Harrisburg student attending SIC before transferring to a four-year institution, a more than half million-dollar donation for the new Carmi addition from Stan Williams, and the Hise Estate donation coming this summer for about $4 million, with a second installment of nearly that same amount arriving soon, as well.
Armstrong also announced three new scholarships this year: 1) Judith Elaine Milligan Baugher Memorial Scholarship, 2) Kathy King Memorial Scholarships, and 3) Dave Wiman Memorial Scholarship.
Additionally, she noted that Concert for a Cause Dueling Pianos raised over $20,000 this year, and mentioned the upcoming Jazz Under the Stars has tickets and sponsorships on sale now in anticipation of the event on June 25 in the Ella Elizabeth Hise Museum of Regional Art and Terrace.
During the awards presentation portion of the evening, Rice recognized first the annual Falcon Society members. The Falcon Society began as a permanent endowment that was matched by the College's Title III grant during the late 1990s. Its corpus serves to provide annual income to serve students as well as grow for the future. The commitment by these members is $1,000 per year until they reach a total gift of $10,000 and become Lifetime Givers of the Falcon Society.
Current Falcon Society members include Dr. Karen and Scot Weiss, Dr. Tyler and Jenny Billman, Mike and Gina Sirach, Daniel Davis, Jeremy Goolsby, Jim Hayes, Inc., Lisa Hite, Jeff Dunn, and Phyllis Kay Whitlock. Additionally recognized as new Falcon Society members are Dr. Frank and Sandy Barbre, Banterra Bank, and HSG Mechanical Contractors, Inc.
Recognized as new Lifetime Falcon Society members and receiving crystal falcons this year are: Dr. Pat and Mary York, Dennis and Lynn Murphy, Chuck and Maureen Murphy, Dr. Betty Walton, and John and Audrey Coyle.
Dream Makers, or those who continue giving beyond Falcon Society toward a goal of $20,000 to the endowment, include Michael and Gloria Tison, Dion and Kim Jolly and Rick Wilborn for Campus Living, Dr. Jonah and Megin Rice, Dr. Dana and Bill Keating, Dr. Pat and Mary York, Frank Garrett, Robert Wilson, and Carl and Deborah Reynolds.
Beyond the Dream Makers, David and Phoebe Port are Leadership Society donors working up to a $50,000 donation level to the endowment.
Finally, Rice presented one special award that the Foundation gives only on occasion. The Award is named after the Franks Family who began a scholarship program decades ago for area students.
"The Franks Visionary Philanthropist Award honors special givers who provide substantial support to advance learning at SIC and help students achieve their dreams. These special donors are true visionaries, true philanthropists—people who see what tomorrow can hold for us and act on those visions," said Rice.
Rice announced the late Gordon Graves and his wife Linda Absher-Graves as those true visionaries to be celebrated with this special award.
Several years back, the Graves came to SIC with an idea to provide $40,000 a year for a successful student who wanted to come to SIC and then transfer anywhere they wanted, making so much more possible for a very special, hard-working student each year.
The scholarship promotes drive, ingenuity, creativity, commitment and other such values prized and also lived by Gordon and Linda Graves. Gordon Graves came from a family of educators, and Linda retired after 30 years in education having a deep love for students along with an awareness of the challenges they face.
Linda Graves graciously accepted the Franks Visionary Philanthropist Award on behalf of Gordon and herself, the entire Graves Family, and the Graves Foundation.
Special non-monetary donations were also mentioned, two numbered Barb Allen prints for display in the Ella Elizabeth Hise Museum donated by Mr. Jerry King, and an annual gift of a new tree by the Eldorado Garden Study Club.
Upon the conclusion of the event, guests were provided with tickets to see Cinderellain the SIC theatre, food was provided by Morello's and music was provided by Joyce Hesketh of Carbondale on the harp. Additionally, a special appearance was made by two cast members of Cinderella – Bailey Warner of Marion as Cinderella, and Omari Jackson of Mt. Vernon as Fairy Godmother.
The SIC Foundation is always looking for new prospects to provide educational opportunities to more students.  Planned giving options allow donors to make sizeable charitable donations without necessarily writ­ing a check with current funds.
Outright contributions such as cash can be made by ownership of marketable securities (stocks, bonds, and mutual funds, for example), real estate, life insur­ance, and other assets can also be transferred. In addition, a variety of trusts, estate bequests, and other gifts with retained benefit can be given. Different methods have vary­ing advantages in terms of fund­ing, taxes, and capital gains.
The Southeastern Illinois College Foundation was formed by the college's board of trustees in November 1983 to provide a means of raising and administering private funds to support activities and programs at the college which are not adequately funded by local, state, and federal tax resources and student tuition. For more information about giving, Falcon Society membership, or Alumni & Friends membership, contact the SIC Foundation office at 618-252-5400 ext. 2482, or visit sic.edu/giving.
###