Daniel Paul Davis Named 2022 SIC Distinguished Alumnus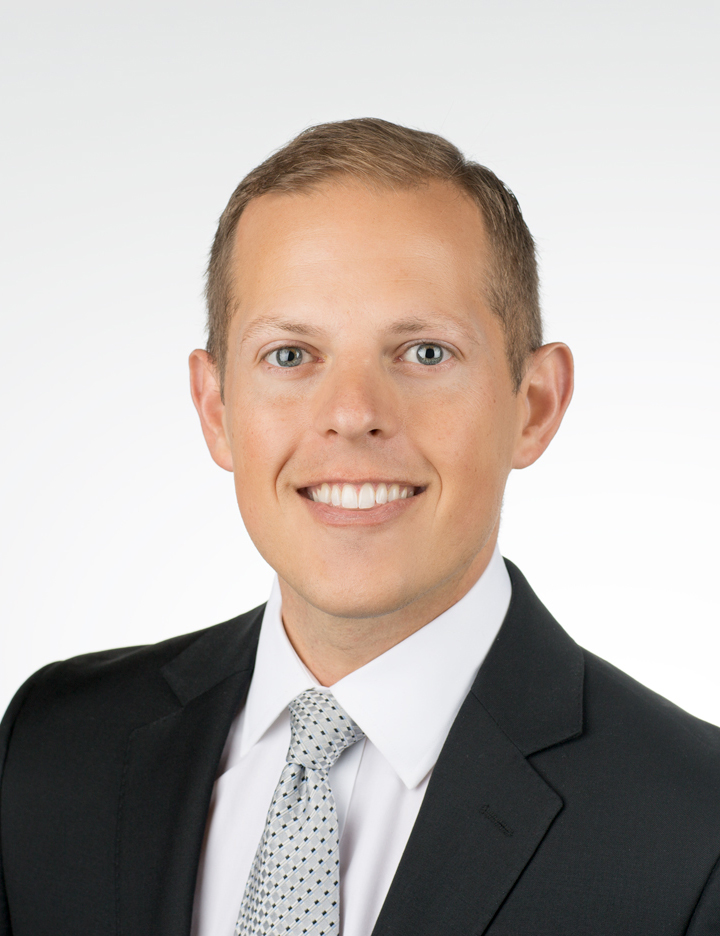 Daniel Paul Davis, Vice President and Community Affairs Officer at the Federal Reserve Bank of St. Louis, has been selected to join Southeastern Illinois College's Distinguished Alumni roster for 2022.
Davis will deliver the keynote speech at SIC's commencement exercises May 14, at 10 a.m. for baccalaureate Associate of Arts and Associate of Science degrees and 1 p.m. for Nursing, Career & Technical Education, Associate of Applied Science degrees, and certificates. The ceremonies will be attended in person, as well as livestreamed on the college YouTube channel.
Davis grew up in Harrisburg. He chose to attend SIC due to financial circumstances and joined the award-winning speech team. He thrived at SIC and earned his Associate of Arts in Speech Communication in 2001. He was also the recipient of the coveted Spirit of Southeastern Award at the end of his sophomore year – the oldest individual award given to an SIC student. Later, in 2005, he was presented with the Pacesetter Award at SIC on the basis of academic performance and demonstrated leadership ability.
"Participating on Southeastern's speech team was the single, most influential activity I participated in as an undergraduate. It fostered a disciplined work ethic and spirit of camaraderie that I've carried with me throughout my career," said Davis.
He considers his experience at SIC as "an essential springboard into further academic study and into the career path I have followed."
"Every faculty and staff person I encountered at Southeastern consistently made me feel like my future was limitless. Those interactions spurred me to dream deeper and with more intention. I have no doubt the investment the SIC faculty and staff made into me continues to make returns as I spend my time investing in others," continued Davis.
Based on his personal experience, he finds himself, "championing the transformative role that community colleges play in an individual's life. The source of power for community colleges stems from their local nature and the ownership they possess for investing into the future of the communities where they are located. They meet students exactly where they are, customize programming to respond to local dynamics, and play an active role to shape their communities."
Davis value education greatly. After SIC, he earned his Bachelor of Arts in Political Science and Speech Communication from Southern Illinois University-Carbondale in 2003, and moved on to Washington University in St. Louis to earn his Master of Social Work in Social and Economic Development in 2011, and was honored in 2018 with their Distinguished Alumni Award.
He didn't stop there. Next, he attended the London School of Economics in the United Kingdom to earn a Master of Science in Social Policy and Planning in 2012, and he continues still to further his education working towards his fifth degree – an executive MBA – at University of Oxford in the United Kingdom. He does this while instructing master's level students at Washington University, presenting nationally and internationally on a range of financial topics, including microfinance, rural and urban development, neighborhood stabilization, and workforce development.
He also serves as the managing editor of Bridges, a quarterly review of community and economic development issues, and is the co-editor of three recent books: Investing in Rural Prosperity, Harvesting Opportunity: The Power or Regional Food System Investments to Transform Communities, and Economic Mobility: Research & Ideas on Strengthening Families, Communities & the Economy. And that's not counting his day job.
Davis joined the St. Louis Federal Reserve Bank in 2010, and is now Vice President and Community Affairs Officer. In this role, Davis leads the St. Louis Fed's efforts to understand and advance an economy in which everyone can participate and derive benefit. His team conducts research on structural and systemic barriers to economic participation, shares insights and fosters collaboration to improve the flow of capital and credit in underserved communities, and promotes stronger economic outcomes for vulnerable households and population groups.
Prior to his work at the Fed, he worked for the Illinois Governor's Office and the Illinois Department of Public Health, championing public health policies and legislation to improve healthcare outcomes across Illinois.
Among his accomplishments, Davis has advised three U.S. presidential administrations and established the Delta Communities Initiative, a place-based strategy working to build capacity and create opportunities across the Mississippi and Arkansas Delta Region, one of the most persistently impoverished regions in the U.S.
"Daniel Davis is the quintessential distinguished alumnus in my opinion—brilliant, humble, hard-working, cultured, well-spoken, and above all genuine," said Dr. Jonah Rice, SIC President.  "I could tell from his time as a student years ago that he was going to do great things with his life. He has done just that."
Davis' personal message to new graduates is this: "You are a contemporary and future asset for your community, state, nation, and world. Leverage everything you have—the possibilities you imagine, the skills you've acquired, and the influence you wield—to invest in the people and circumstances you encounter."
###