SIC Celebrates New Nurses at Pinning Ceremony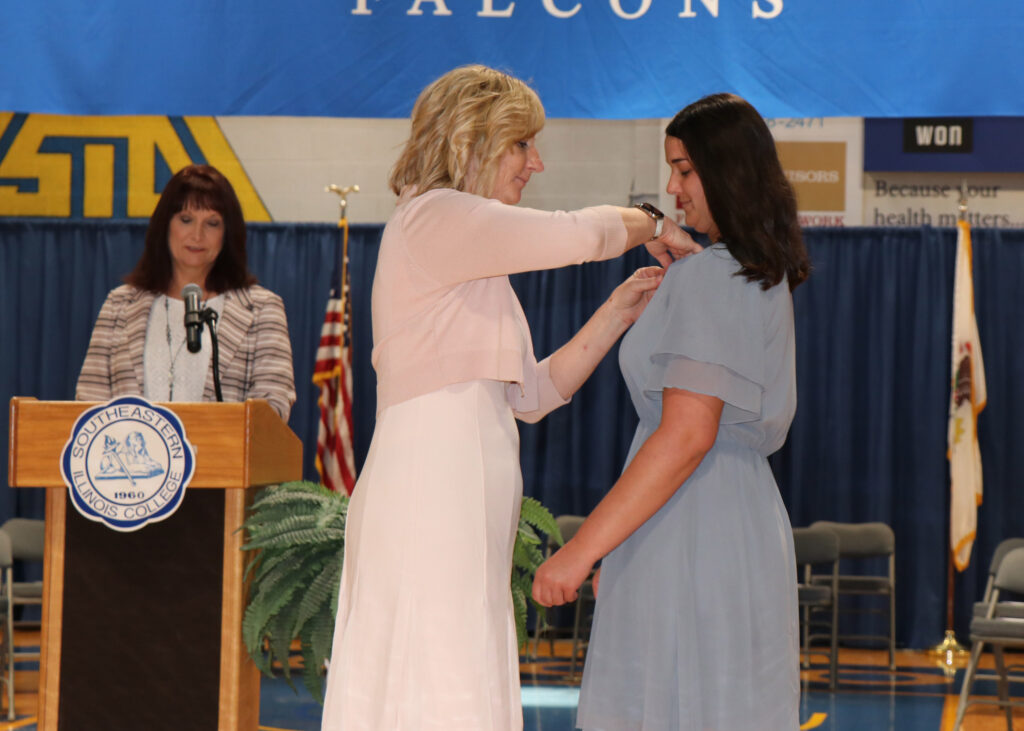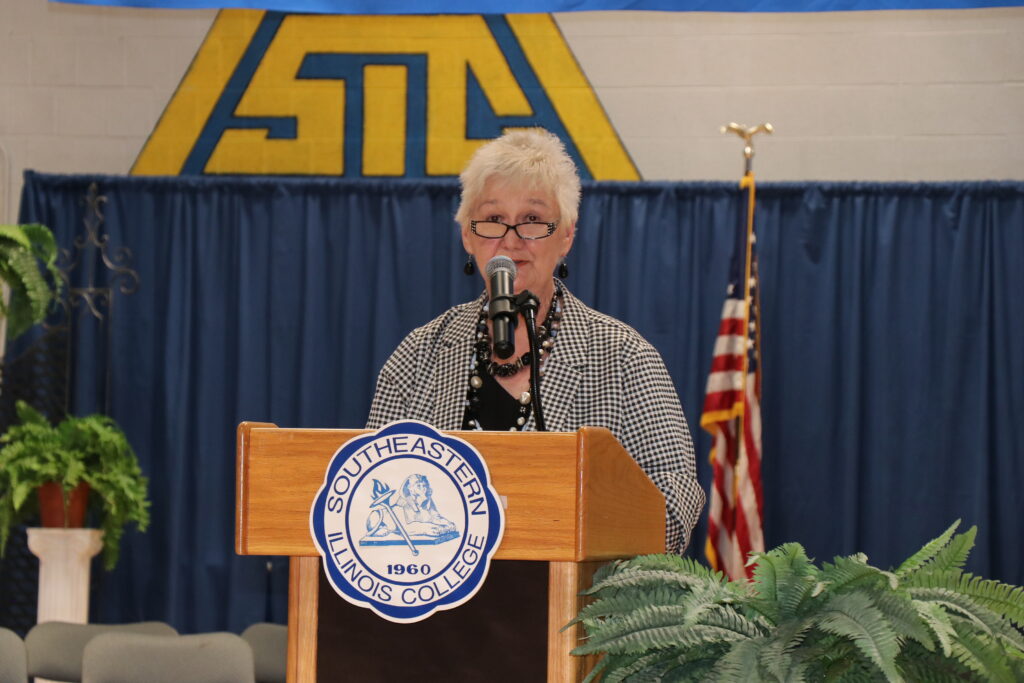 Family and friends filled Joseph Deaton Gymnasium May 14 at 2:30 p.m. at Southeastern Illinois College as the Associate Degree Nursing (ADN) and Licensed Practical Nursing (LPN) classes of 2022 proudly accepted pins from their clinical instructors.
"The pinning ceremony is even more special to us this year," said Amy Murphy, Director of Nursing. "After the trials of COVID, remote education, and missed traditions, it's like coming back home. We are also celebrating our achievement of national accreditation with the ACEN! It has been an enriching year."
Dr. Gynelle Baccus was the guest speaker for the event. Nearly 60 students participated in the ceremony to recognize their hard work and accomplishments. A reception was held in the Shirley Oshel Nursing Complex following the ceremony.
The Southeastern Illinois College nursing program began in 1955 with a class of 13 students in the lower level of Harrisburg High School. It was the only program of its kind in Illinois south of St. Louis at that time. Since then, it has grown to approximately 100 students each year. The Associate Degree Nursing program is accredited by the Accreditation Commission for Education in Nursing (ACEN).
SIC graduates boast a 96% average pass rate for the state licensure exam since 2010. Nursing program applications must be submitted by March 31 for each fall semester, and a number of prerequisite classes must be completed. For more information on nursing, contact Amy Murphy, director of nursing, at 618-252-5400, ext. 2330 or nursing@sic.edu, or visit www.sic.edu/nursing.
The pinning ceremony was recorded and can be viewed on SIC's YouTube channel: www.youtube.com/c/SoutheasternIllinois.
View all the nurse pinning photos on SIC's Facebook page