Hardin County's Jake Vaughn to play for Falcons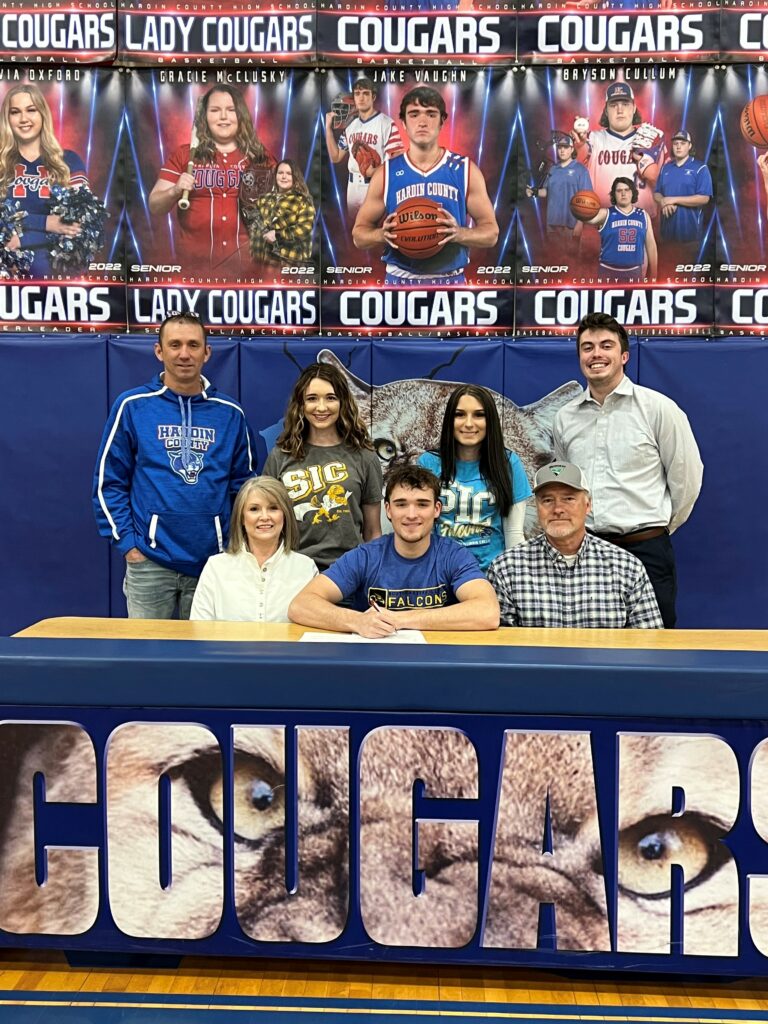 The Greater Egyptian Conference MVP has decided to continue his career at Southeastern Illinois College. Hardin County product, Jake Vaughn, who scored more than 1,000 points for the Cougars from 2018-2022, has signed with the Falcons for the upcoming 2022-2023 season.
"Jake is as tough as they come," says SIC basketball coach Sam Swinford. "His scoring is what shows up in the paper, but he also takes pride in his defense, takes charges, and wants to win at all costs. He is an incredible teammate and will make us better in every way."
Vaughn, a 6-foot-2 180-pound guard/forward, joined the 1,000-point club at Hardin County in his senior season and was named to the all-tournament team at the Goreville Invitational and Eldorado Holiday Tournament. He was also MVP of the Greater Egyptian Conference, a member of the SICA All-South team, ABV All-South Honorable Mention, and IBCA All-State Special Mention.
###