New SIC Welding/Diesel Tech Scholarship Honors Richard Edward Dunk, Jr.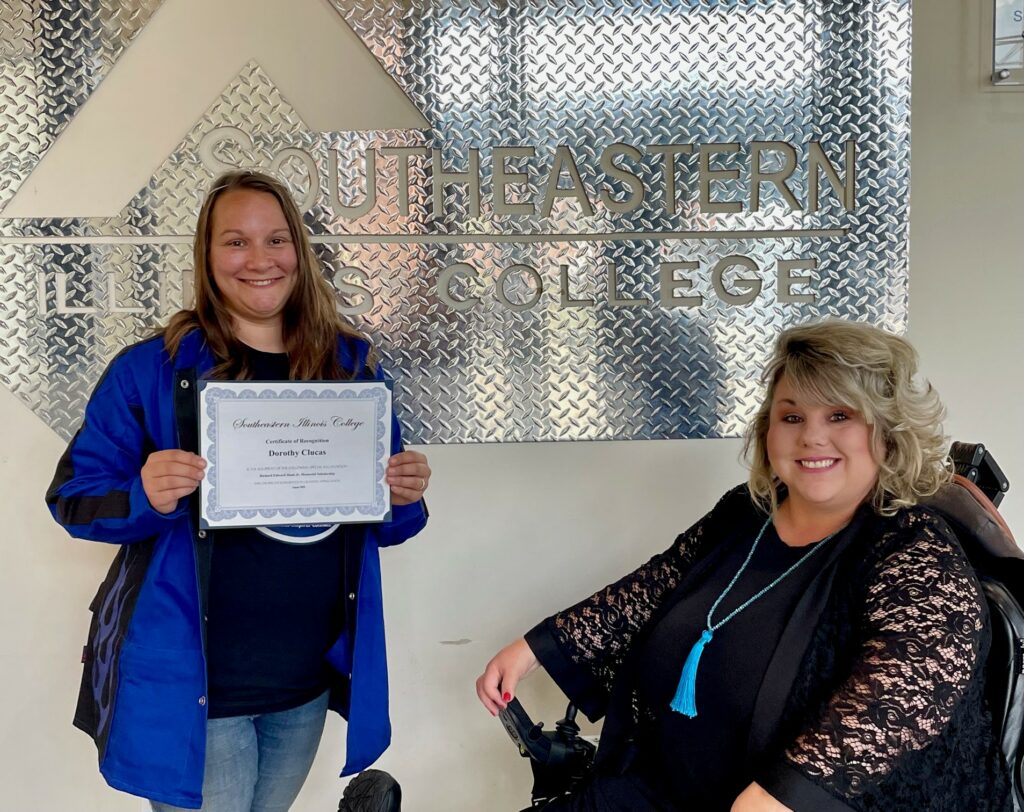 Southeastern Illinois College announces the first recipient of the Richard Edward Dunk, Jr. Memorial Scholarship. This scholarship is awarded to a diesel or welding student in the Career & Technical Education (CTE) department at SIC who exhibits academic excellence and responsibility.
Having worked as a coal miner and eventually a supervisor in the coal mines for nearly forty years, Dunk understood the importance of CTE and the opportunities it can provide community members here in Southern Illinois. Dunk not only gained invaluable life skills and discipline during his time in the mines, but also fostered lifelong professional and personal friendships with fellow miners.
According to his daughter, Angie Dunk, he also believed in the mission and values of SIC. He saw firsthand the academic and professional opportunities that SIC afforded his children and truly valued what the college did not only for them, but for the entire Southern Illinois community as well.
The Richard Edward Dunk, Jr. Memorial Scholarship seeks to combine those two aspects of Richard's life – believing in CTE careers and in the spirit of SIC – to award a deserving student at the college.
This year's recipient is Dorothy Clucas of Harrisburg. Clucas, originally from DeKalb, is in her second year of the welding program at SIC, and is an outstanding student who came highly recommended for this award by her instructors. Clucas is a mother of two, and says she spent much of her life in hospitality, but decided it was time for a change.
"I was looking through the programs offered at SIC and saw welding. I had a welder in my garage, so I played around with it, and thought, 'This might be something I would enjoy,'" said Clucas.
And she admits she has enjoyed the welding program very much, and especially enjoys the artistic side of welding. Her instructor describes her as hard working, responsible, and a very good student.
"The family of Richard Dunk are honored to award this scholarship to Dorothy," said Angie Dunk.
This new scholarship along with more than 300 other awards can be applied for with one easy application at sic.edu/scholarships. The 2023-24 application will be available in January with a deadline to apply by Feb. 28, 2023.
###